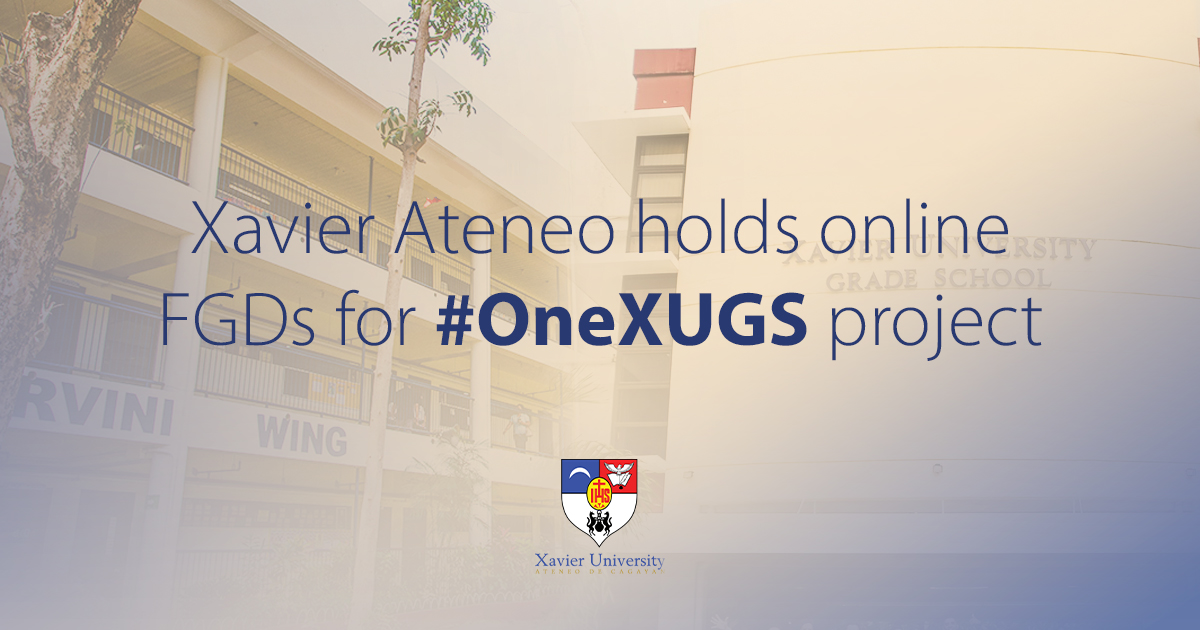 CAGAYAN DE ORO CITY, Philippines — As an integral part of the One XUGS Consolidation, Xavier University - Ateneo de Cagayan has conducted a series of focus group discussions (FGDs) in April 2021.
The FGDs were aimed at gathering the different insights and concerns of various stakeholders of the XUGS community to ensure a smooth transition and an inclusive planning.
Consolidation concerns
The faculty members and non-teaching staff of both XUGS Macasandig and Pueblo campuses appreciated the consultations and hoped that they will also be consulted on the selection of chairpersons and other leaders for the OneXUGS.
University administrators have assured the different members of the XUGS community that they are part of the decision-making process for important developments in the future.
Transportation of personnel going to Pueblo as part of the "Cautious Return to Campus" program was also raised to which the admin said that the service will be partly subsidized by the university for a certain period of time.
Other concerns included redeployment and consolidation of personnel, honoring the XUGS Macasandig campus (#SalamatXUGSMacasandig), and support mechanisms.
Dr Dulce Dawang, XU's VP for Basic Education, has expressed her gratitude to the different groups for participating in the discussions and said that the university will address their concerns as part of the consolidation plan.
The draft policies and guidelines were distributed prior to the FGDs to allot an ample time for the members to go through the provisions and ask for clarifications.
Moving forward
One XUGS Consolidation forms part of the strategic plan of the university, in line with its educational mission and vision of "becoming a leading ASEAN university forming leaders of character by 2033."
Come SY2022-2023, the consolidated XUGS will be fully integrated into the XU Basic Education Complex in Pueblo, along with the Preschool, Junior High, and Senior High School (Academic Track and ALGCIT).
All XUGS pupils will be closer to the Xavier Ateneo Sports Centre, which has a track oval, a seven-lane swimming pool, and different courts, as well as the Manresa Farm along Masterson Avenue.
XU President Fr Mars Tan SJ said that parents need not worry about the immediate effects of the consolidation as XUGS will not require their pupils to return to campus anytime soon while the IATF prohibitions and safety protocols are still imposed.
As the COVID-19 pandemic drags on, XUGS will implement online classes for the next school year (SY2021-2022) so students will have to stay at home.
Fr Mars also hopes that parents will welcome this consolidation project as good news for their children and see the advantages of a "reimagined XU Grade School." ▩