Orsem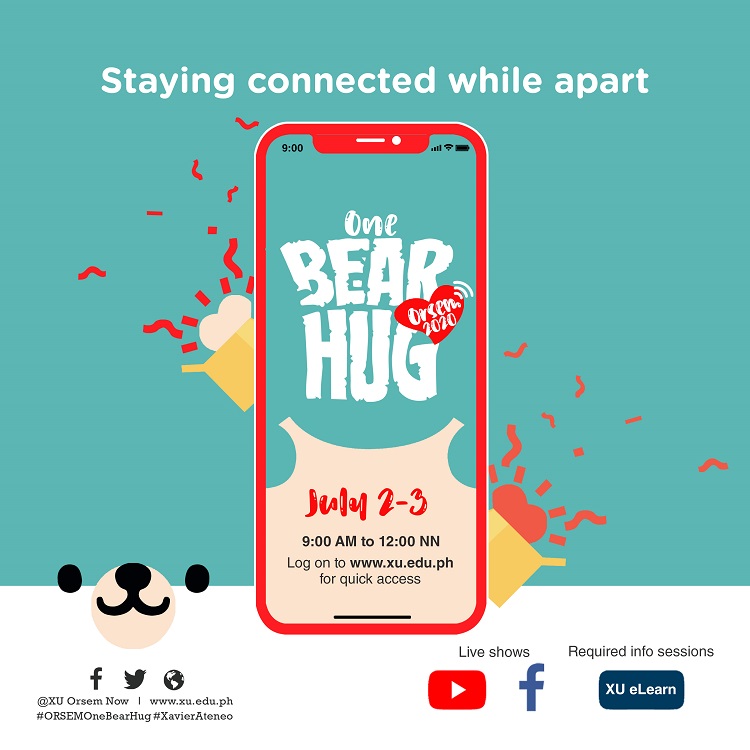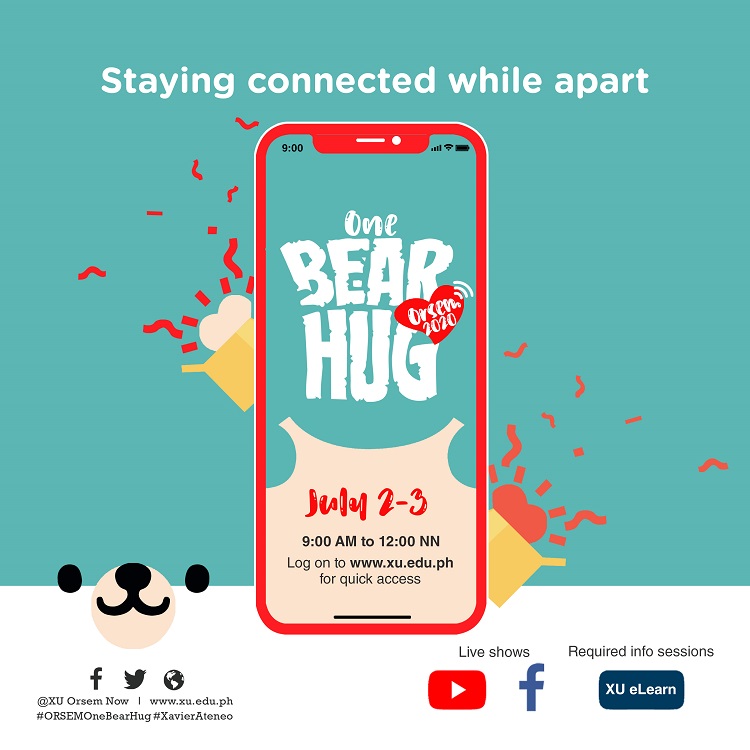 Xavier Ateneo ushers in the school year with the annual ORSEM on July 2-3, 2020 through online platforms. The celebration begins with a Mass at 8:00 AM at the University Church, with live streaming via Facebook.
New students can still expect a great line-up of activities such as the online talk show which will talk about some expectations for the school year, live info sessions which will tackle the salient points of the flexible learning, and an online talent expo which will feature performances of the upperclassmen from their homes.
Upperclassmen and alumni may participate in the activities via live streaming on Facebook and Youtube @XU Orsem Now and @Xavier Ateneo. Freshmen need to log-in to their eLearn accounts for the live info sessions at 9:00 am to 12:00 nn on July 2 and at 9:00 am to 12:40 pm on July 3.
Joining the Office of Student Affairs in spearheading this year's ORSEM are the Development Communication Department, Development Communication Society, Campus Ministries Office, University Chaplain's Office, Guidance and Counseling Office, Computing Information and Services Office, and the Central Student Government.
ORSEM 2020: One Bear Hug calls on everyone to stick together no matter what distance separates us. During this time of pandemic, we work even more as a family to show love, care, and compassion to students. Our love for students grows strong deep in our hearts no matter how times may get rough. And no matter how times may get tough, Xavier Ateneo will always be here to guide students and to journey with them.
During this time when we must stay apart, it's more important than ever that we stay close at heart. ONE BEAR HUG!
For more information on ORSEM, log-on to www.xu.edu.ph of follow us on Facebook and Twitter @XU ORSEM Now.
#ORSEMOneBearHug #XavierAteneo
Details

Hits: 17795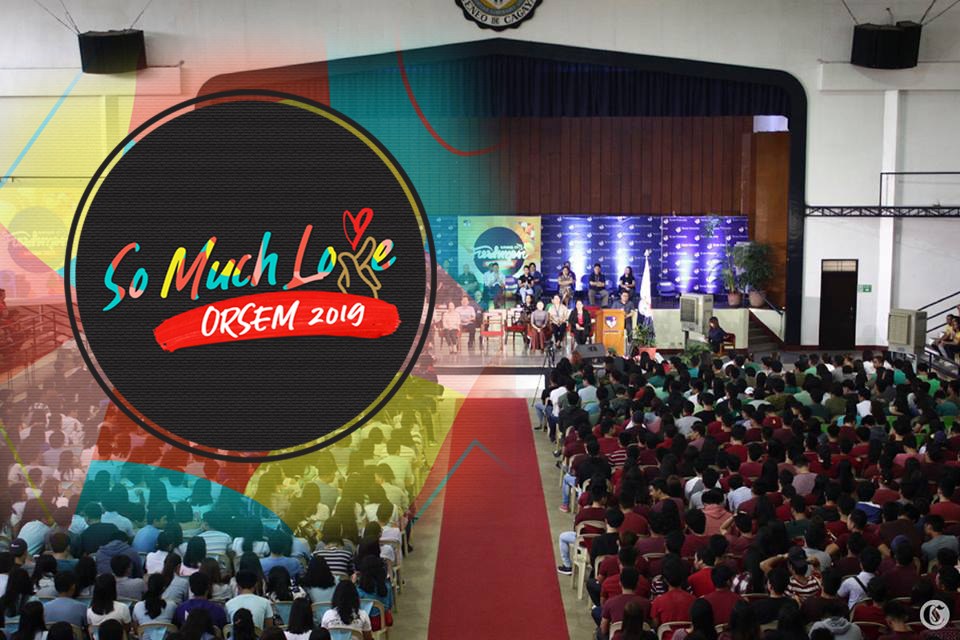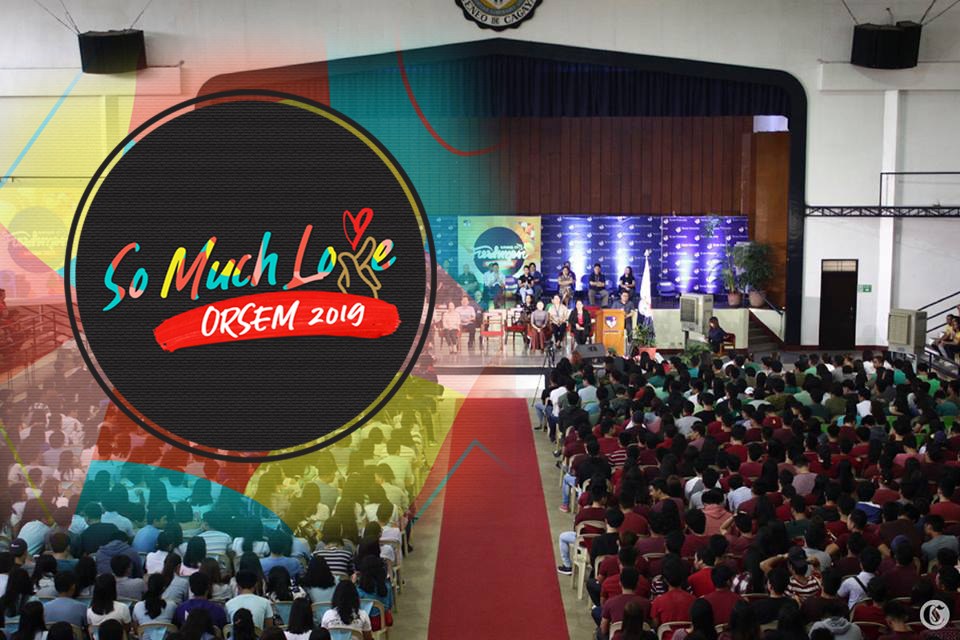 By Camille Francheska Pelaez
Over the years, XU ORSEM has become one of the most exciting events incoming freshmen look forward to. Set to happen this 6-8 June 2019, Xavier Ateneo is once again getting things in order to launch ORSEM 2019 themed "So Much Love".
More than just an avenue to introduce the go-arounds in the university from basic discussions on rules to a little overview of XU's humble history, XU ORSEM also provides an opportunity for students to meet new friends and explore the different campus activities and organizations they can be involved in.
People who have participated in their class ORSEMs only have good stories to share about their experiences. It was where they were able to feel how welcome they are in the university, got to know their best friends, and even realized how much of their potential they can nurture and utilize in Xavier Ateneo. As newcomers, ORSEM helps the students adjust better to their new environment with the people they are going to share the journey with.
The 3-day event is a compilation of fun gimmicks and interactive lectures designed to provide a one of a kind experience to the incoming freshmen of Xavier Ateneo. It is a product of the time and effort student volunteers continuously offer with So Much Love headed by the Office of Student Affairs.
It is no wonder that XU ORSEM is received with a lot of noise and excitement as it continues to evolve year after year, always with something new and unique for every class to welcome in anticipation. Indeed, the love every ORSEM class receives is passed down and shared every time Xavier Ateneo opens its doors.
Details

Hits: 2346