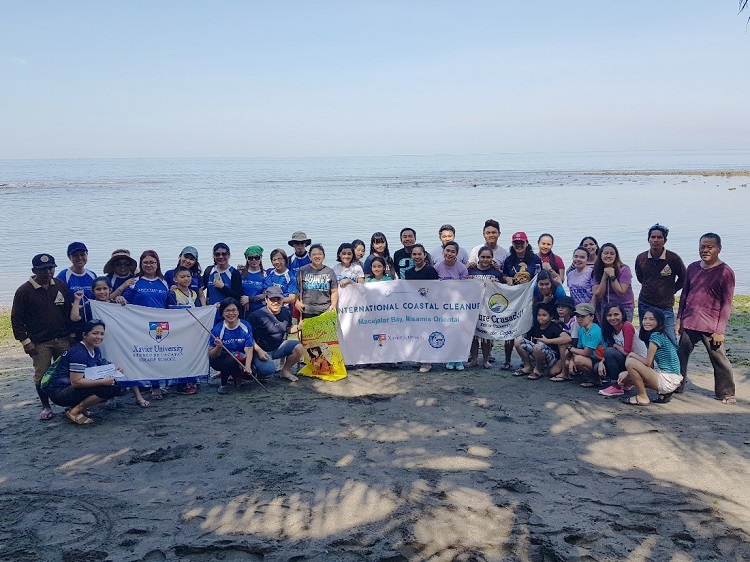 Members of the Xavier Ateneo community, led by the McKeough Marine Center (MMC) and Student Social Involvement and Advocacy Program (SSIAP) of the Social Development cluster, participated in the Macajalar Bay Coastal Cleanup 2018 on September 29 at the XU Marine Station in Barangay Solana, Jasaan, Misamis Oriental as part of the National Cleanup Month.
The Macajalar Bay Coastal Cleanup is a bay-wide initiative conducted by the Macajalar Bay Development Alliance (MBDA) in collaboration with the MMC since 2013. This is in celebration of the International Coastal Cleanup, aimed at raising awareness and accountability on the issue of marine pollution.
Aside from clearing the coasts of trash, the volunteers tallied the trash according to size, type, and material using a data card, which was then consolidated and evaluated by the MBDA and MMC to come up with a bay-wide data on the amount and types of trash that plague our coasts. (See Infographic below).
The data was then forwarded to the member LGUs of the MBDA to assist in making policies on coastal and marine pollution.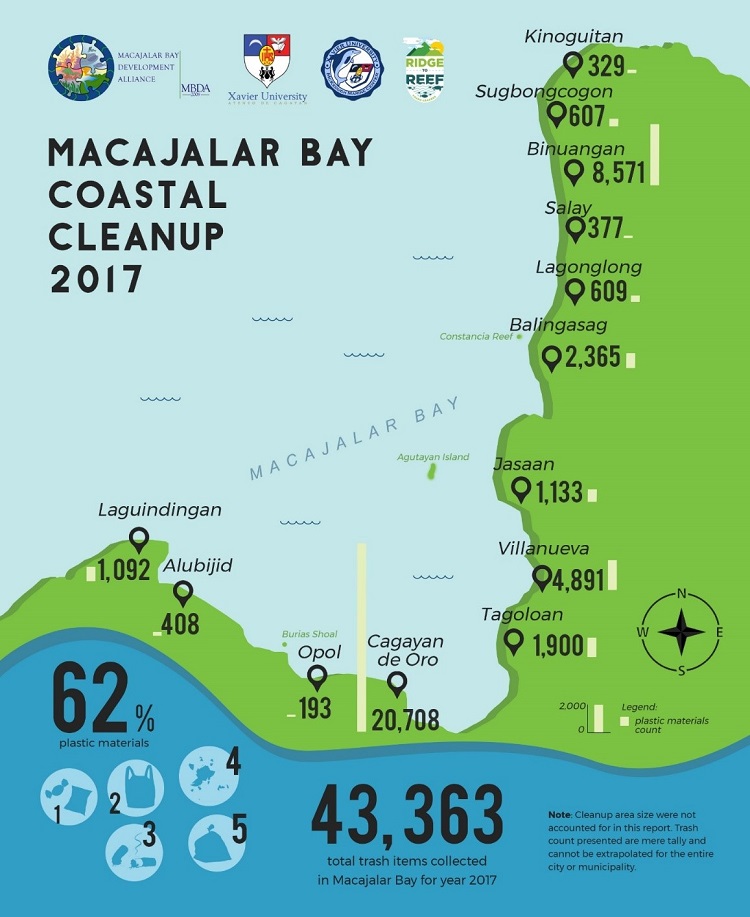 This year 2018, the host LGU Kinoguitan was joined by the MBDA Program Management Office on the International Coastal Cleanup Day, September 15. Some of the LGUs conducted their cleanup on September 22.
The volunteers at the Marine Station cleanup comprised of the Xavier University Grade School Macasandig and Pueblo Faculty Club headed by Meriam Uy and Liz Bautista; XU Nature Crusaders moderator Meiyoshi Masgon; SD Student Social Involvement and Advocacy Program's Nestor Banuag Jr; representatives from Barangay Solana; and the MMC staff led by director Fr Mars P Tan SJ.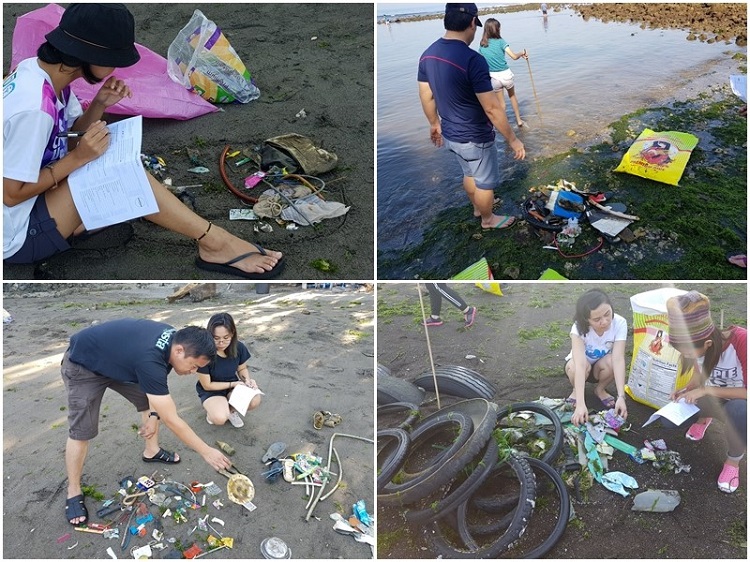 From visual inspection, most of the collected trash were those heavy enough to settle at the bottom. These included tires, shoes, and clothing. After the cleanup, the volunteers were given a tour around the XU Marine Station.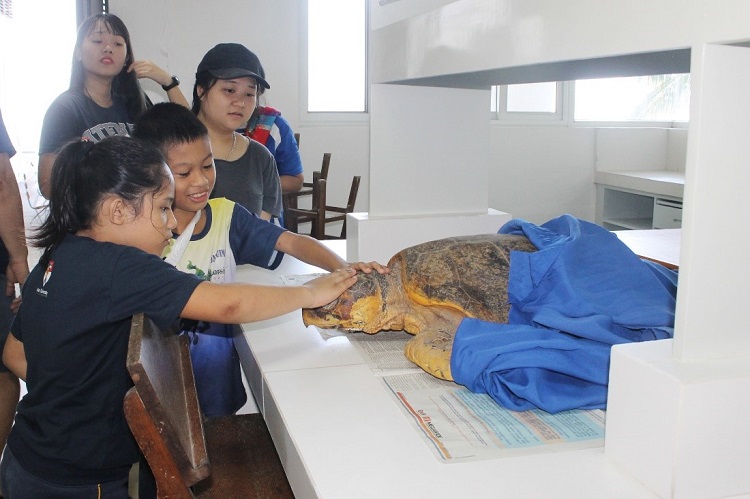 To culminate the activity, a short processing session was facilitated by Banuag of the SSIAP. For the faculty members of the XU Grade School, the experience ignited a challenge for them in battling coastal and marine pollution and expressed that their best strategy lies in educating the young students that they form.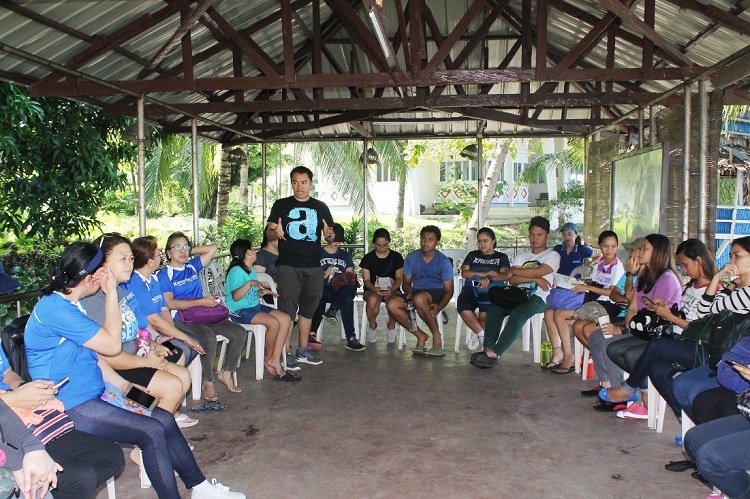 The group shared their practices in addressing the pollution problem. Masgon of Nature Crusaders shared about her regular "plogging" activity, wherein they pick up trash while jogging.
Tan also emphasized that the laws, programs, and policies relating to coastal and marine pollution are already in place, it's the enforcement that needs attention.
The volunteers were hopeful of the initiatives being piloted within the bay, especially the proposed ban on plastic bags of the City of Cagayan de Oro starting January 2019.∎