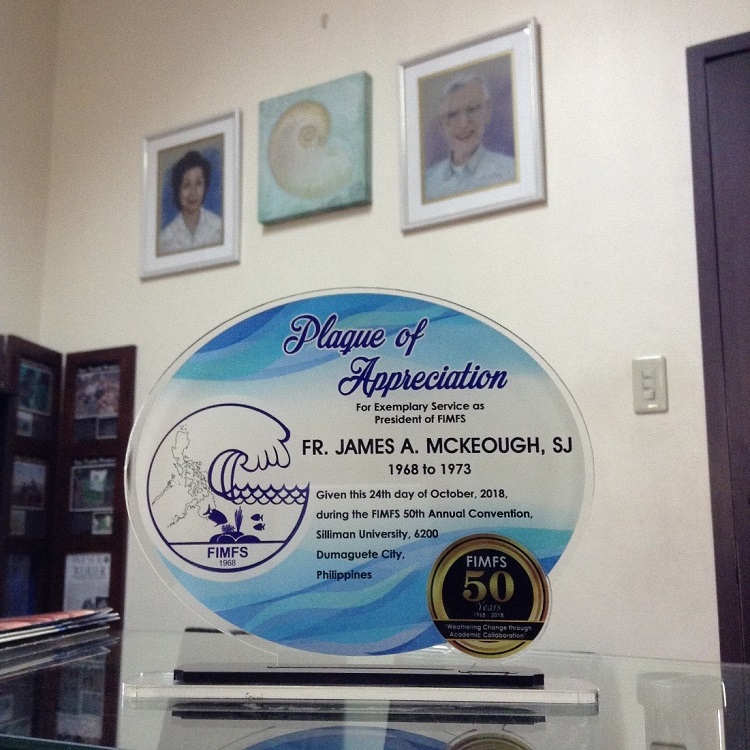 The 50th Annual Convention of the Federation of Institutions for Marine and Freshwater Sciences (FIMFS) was held last October 24-26 at the Silliman University, Dumaguete City.
FIMFS is composed of 23 higher education institutions in the Philippines involved in marine and freshwater sciences. Its hallmark activity is the annual convention, which aims to promote research and education through academic collaboration.
The federation was first organized by Fr James A McKeough, SJ (then-chairman of the Biology Department) at Xavier University in November of 1968, along with National Scientist Dr Angel C. Alcala of Silliman University in Dumaguete City, Dr Paulina Pages of the University of San Carlos in Cebu City, ProfDomiciano K Villaluz, dean of the College of Fisheries of Mindanao State University in Marawi City, and Dr Rosalina I Zamora of the Ateneo de Davao in Davao City.[1]
Fr McKeough was recognized for his exemplary service as founding president of the FIMFS. Dr Dulce R Dawang (below), current Vice-President for Basic Education of Xavier Ateneo, was also awarded for her dedicated service as president (1981-83) and as secretary for more than a decade (2005-2016).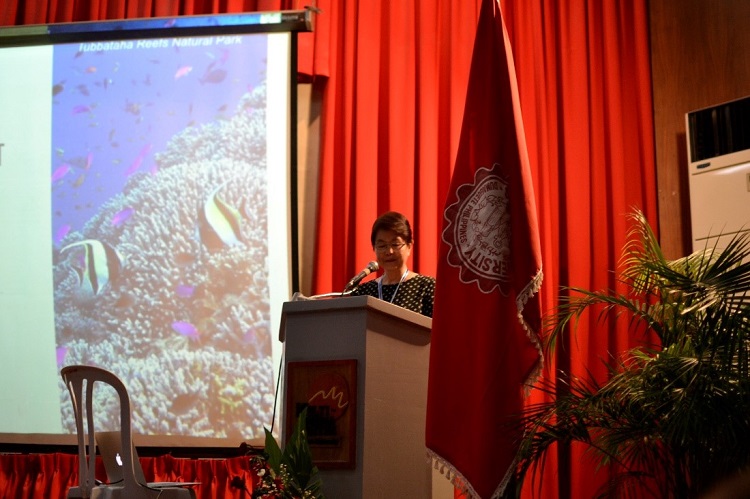 Dr Dawang at the 50th Annual Convention of FIMFS. Supplied photo.
In this year's 50th Annual Convention, Xavier University was also represented by Fr Mars P Tan SJ, current director of McKeough Marine Center (MMC) and Janell Sihay, MMC's research assistant.
Tan presented his paper titled "Present conditions of mangroves, corals, and sea grasses as related to sediment plume dynamics of the Cagayan de Oro River."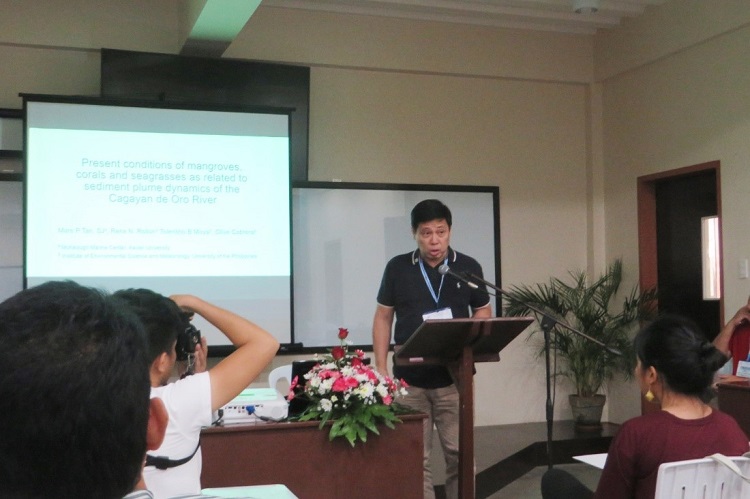 Fr Mars P Tan SJ, current director of McKeough Marine Center. Supplied photo.