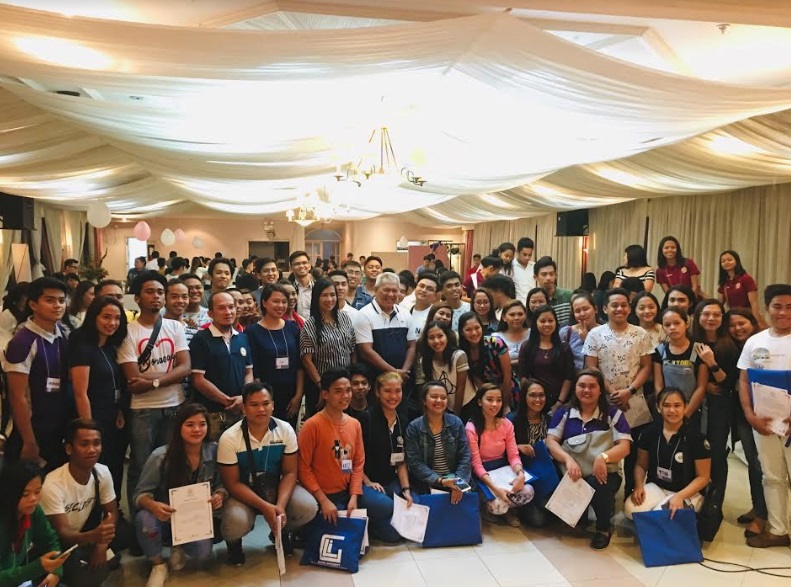 SK TRAINING. Sangguniang Kabataan officials participate in leadership training featuring governance experts and development officers. Supplied photo.
By Siegred Jade Lastimoso
Xavier University - Ateneo de Cagayan, through its Governance and Leadership Institute, in partnership with Department of Interior and Local Government (DILG), and Oro Youth Development Council (OYDC) led the mandatory training for the Sangguniang Kabataan (SK) officials on Sunday, February 24 in Cagayan de Oro City.
In his presentation on "Decentralization of the Philippine Government," governance expert and professor Dr Dixon Yasay pointed out how to distinguish bad from good governance to the participants.
"I believe in you, I know you know what's going on in your barangay — you can bring about change in your barangay," Yasay added.
The participants were also oriented about the history of SK and the salient features of the program, by local youth development officer James Patrick Santos.
On the administrative aspect as an SK official, main facilitator Wilson Hormeguera discussed the principles and requirements of meetings and resolutions.
SK planning and budgeting were discussed by DILG officer Dib'n Nanol, emphasizing that "no budget means no implementation."
During the term, as every organization lives by, SK has also the Code of Conduct and Ethical Standards, discussed by DILG Cagayan de Oro City director Jane Docallos.
Detailed roles and responsibilities of the SK chairman, kagawad, secretary, and treasurer, and as a party were discussed during the training.
"We have to have a lifestyle check but we only do what we can do according to our capabilities," added Docallos.
For his part, John Michael Seno, president of the SK Federation, encouraged his fellow leaders to "taronga inyong trabaho" (do your job well).
Being an SK official is an opportunity since not all of the youth has the chance to be in the position, Seno emphasized.
CDO Mayor Oscar Moreno culminated the said event by leading the oath-taking of the SK officials.
"What you will be in the future is not what the government does to you or what the government does in general, what you will be in the future is dependent on what you do now," Moreno said.∎