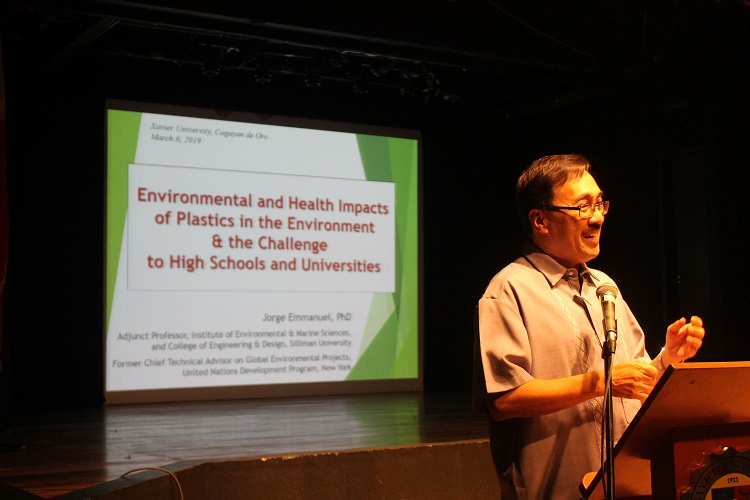 Xavier University - Ateneo de Cagayan's Social Development Cluster organized a forum on plastics and its detrimental effects on the environment on Wednesday, March 6 at the XU Little Theater with guest speaker Dr Jorge A Emmanuel.
Dr Jorge, currently an adjunct professor at Silliman University, was chief of technical advisor for global environmental projects of the United Nations Development Program in New York from 2003-2015.
His current research focuses on environmental toxicology, disaster risk reduction, renewable energy, ecological solid waste management, microplastics in marine species, and plastic waste in the environment.
His talk "Environmental and Health Impacts of Plastics and the Challenge to High Schools and Universities" was attended by members of the Xavier Ateneo community, various high schools in the city, as well as officials from the CDO City Local Environment and Natural Resources Office (CLENRO).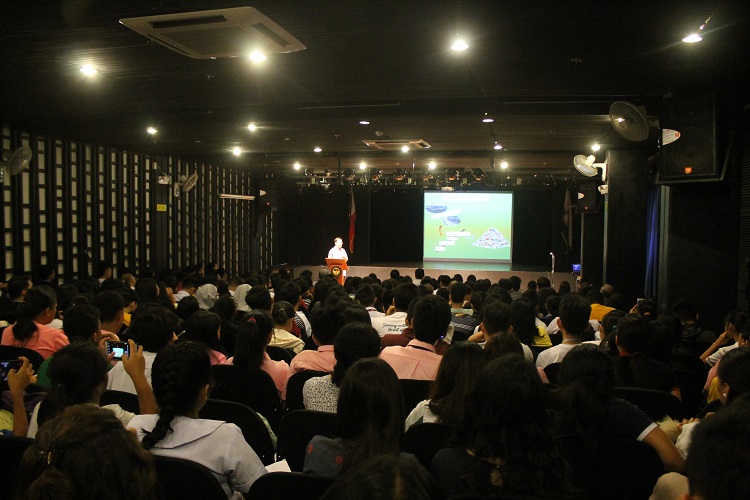 The aim of the forum was to inform the community on how plastic waste has become a global concern as well as to discuss ways to address the problem.
One of the solutions highlighted was to adapt zero-waste principles and practices.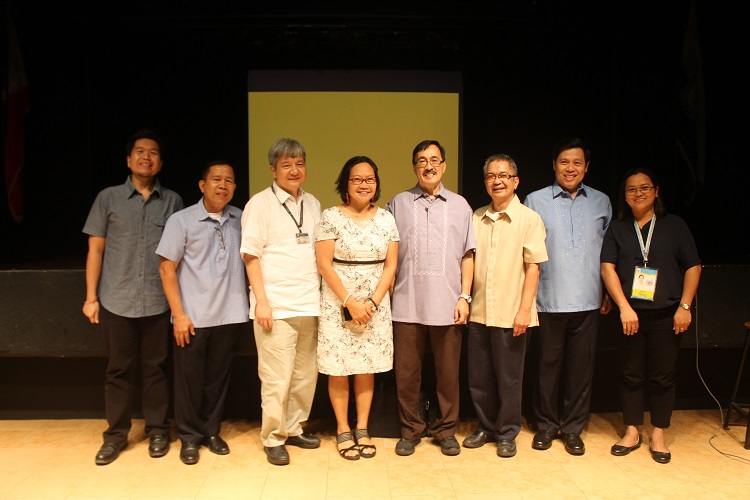 The open forum also served as a kick-off activity in the proposed ban of single-use plastic at Xavier Ateneo.
As of now, consultations on the proposed ban are being conducted with the various units and sectors in the entire university.∎