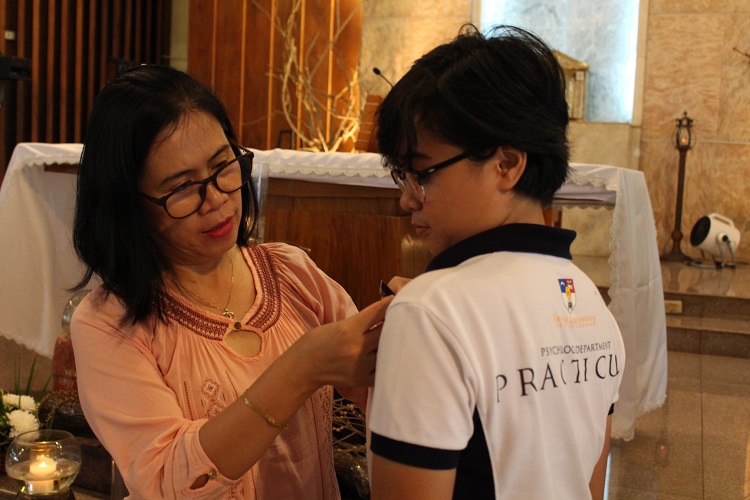 On March 15, the Xavier Ateneo Psychology Department hosted its third pinning ceremony where 43 Psychology interns received their internship pins in front of their proud family and friends.
The program started with a thanksgiving mass officiated by VP for higher education Fr Rene Tacastacas SJ.
College of Arts and Sciences dean Dr Juliet Dalagan, in her message, encouraged the students to do their best and embody the values of Xavier Ateneo in their internship.
The event was supported by the student volunteers, faculty, staff, and representatives from partner institutions for their practicum.∎ (Supplied photos)