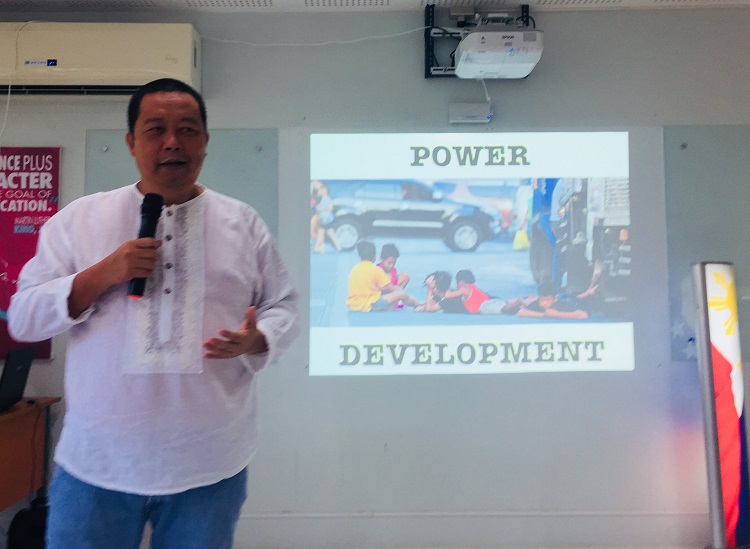 DE-MAYOR THE MAYOR. Dr Dixon Yasay, an expert on governance and leadership, tells the participants that for our governance to work well, we have to "de-mayor the mayor" and allow people on the ground to be part of the delivery of public services.
Report and photo by Wilson Hormeguera
The Graduate School of Xavier University - Ateneo de Cagayan held a governance forum, focusing on "Results-based Local Government and the Oversight Power," on March 23 at the University's American Corner.
Governance expert Dr Dixon Q Yasay was the resource speaker who shared that "while the governance system is complex, it has to work." This can only work if the structure within the system is strengthened and functional.
"Let us de-mayor the mayor," Yasay said. "De-mayoring the mayor" means allowing both the system and the structure to work in the local government, to empower the frontliners and barangay volunteers as they deliver public services.
For Yasay, the best mayor is the one who says: "I may decrease so others, especially government employees, may increase."
The forum was participated in by local legislators and public administration students.∎