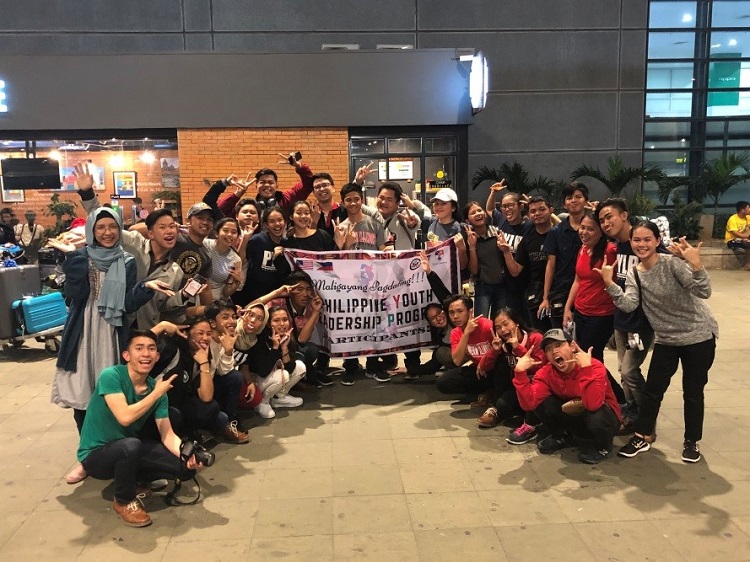 EMERGING LEADERS. The Philippine Youth Leadership Program participants return home after spending a month of workshops and educational trips in the United States. Supplied photo.
The 24 participants of the Philippine Youth Leadership Program, together with their four mentors, returned home after four weeks of intensive workshops and learning in the United States.
The PYLP in-country team from Xavier Ateneo School of Education's Arrupe Educational Center (AEC) welcomed them last May 12 at the Ninoy Aquino International Airport Terminal 3.
In their homecoming event at the Bayview Park Hotel, a short debriefing and discussion on reverse culture shock were conducted by Atty Ernesto B Neri, PYLP special programs officer, to process their US experience and how they can integrate it in the Filipino context.
The talk also enabled the participants to think about their most memorable experiences and the most valuable lessons they have learned from their US trip.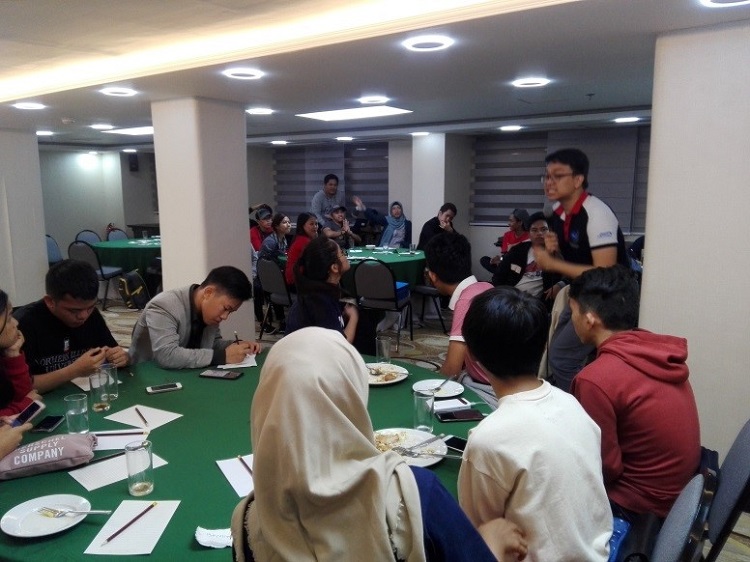 DEBRIEFING. Atty Ernesto Neri conducts the debriefing session with the PYLP-16 participants upon their return to the Philippines. Supplied photo.
"There was endless chatter when they returned back to the hotel," Neri said. "It seemed that they are so excited to share their stories. They shared about the food, the movies, the classroom, and their foster families. One thing for sure, their world widened tremendously and I hope they return with bigger hopes and dreams for their community."
The four-week US program organized a series of workshops for the participants.
For Hasmina Sarip, one of the four mentors, the workshops focused on topics such as youth leadership, civic education, diversity and community engagement. She also named a few of the discussions, namely, Asset-based Community Development by Rhodalyne Gallo-Crail, Leadership through Social Entrepreneurship by Dennis Barsema, Design Thinking by Vijay Palghat, Understanding Diversity by Jocelyn Santana, Conflict Management and Mediation Skills by Tim Paquette, and Sustainability by Andrew van Gorp.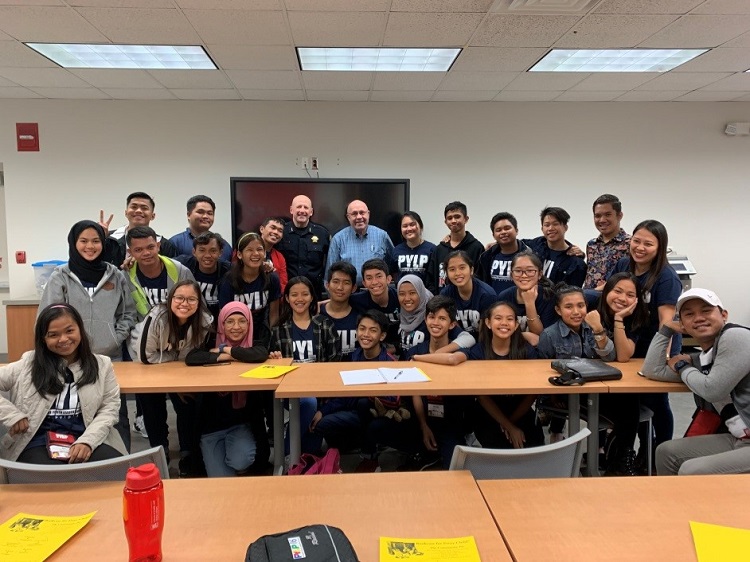 SHARING KNOWLEDGE. Former Mayor Jim Davidson and police chief Gene Lowery of DeKalb, Illinois talk about project sustainability and showcase their own projects to the PYLP 16 at the Center for Southeast Asian Studies (CSEAS). Supplied photo.
Ivory Doble, one of the youth participants, shared: "My PYLP experience has been beneficial to me. One of the most important things I have learned is that to be a good leader means to be self-aware. Being aware of one's strengths and weaknesses enables a deeper acknowledgment of one's capabilities. Doing so will then provide a window for a person to understand, influence, motivate and inspire others.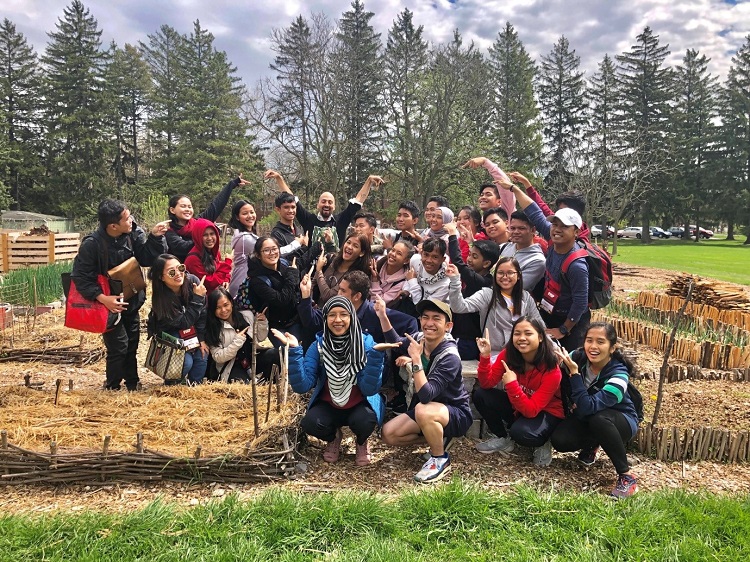 SELF-AWARENESS TALK. PYLP-16 stroke a pose with Andrew van Gorp of Sustaining DuPage after his talk on self-awareness and sustainability. Supplied photo.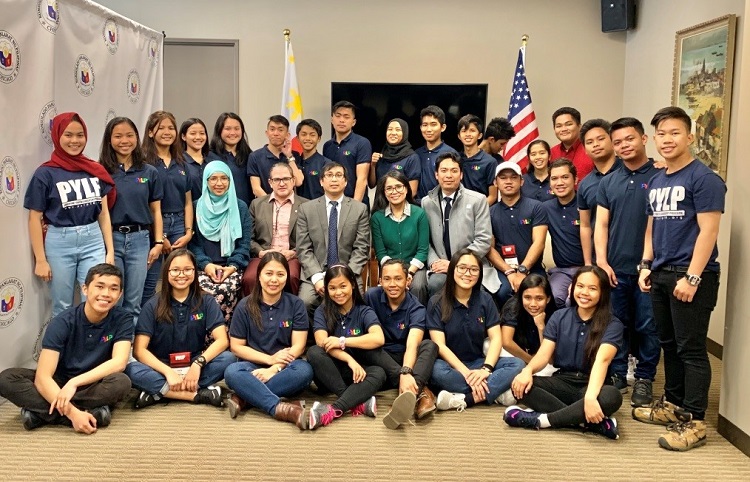 CONSULAR VISIT. PYLP-16 participants visit the Philippine Consulate of Chicago after their presentation of community projects at the Consulate General of the Philippines. Supplied photo.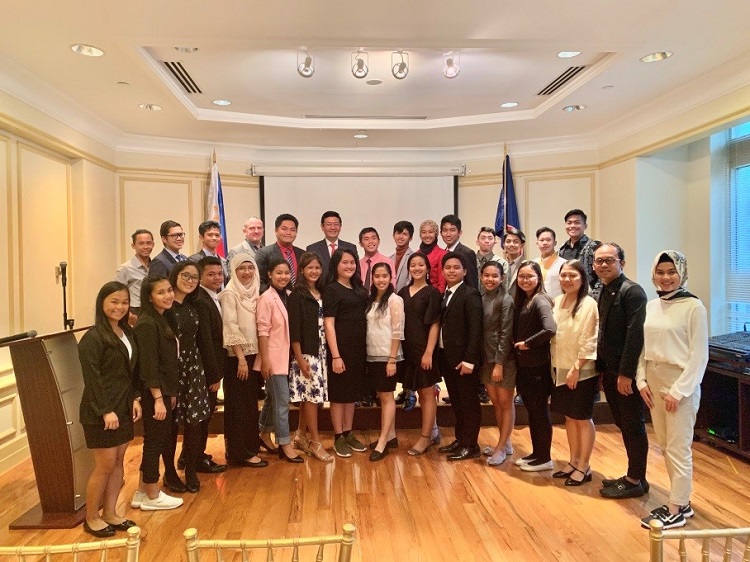 PH EMBASSY. PYLP-16 participants visit the Office of the Philippine Ambassador to the United States at the Embassy of the Philippines in Washington DC. Supplied photo.
The participants were also handed out with their community project guidelines after their debriefing session.
PYLP's John Ed Molijon facilitated the orientation and explained how they will implement their micro-projects in their respective communities.
Each participant has a unique project that will make use of the knowledge and tools they have obtained from the PYLP journey.
The PYLP follow-up event is scheduled on August 21-24 in Cagayan de Oro City where the PYLP batch 16 will present their community projects and learn more from each other's implementations.∎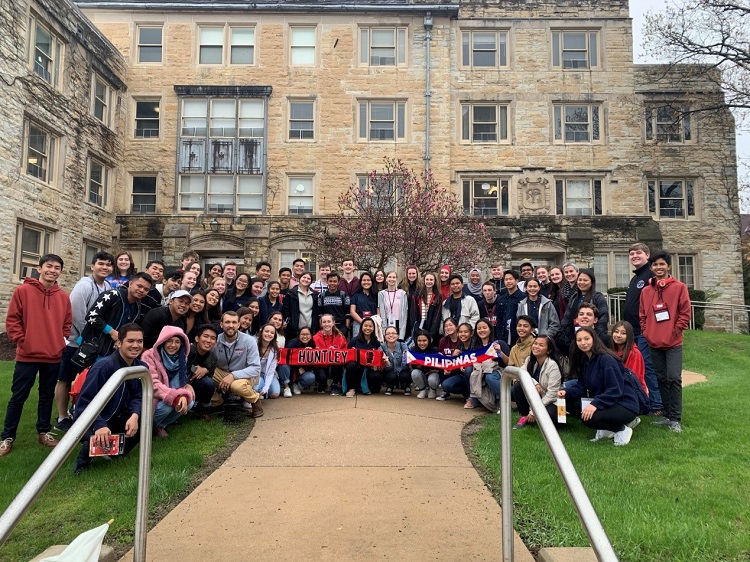 HUNTLEY HIGH. The PYLP-16 participants strike a pose with some of the Huntley High School students at the Northern Illinois University school grounds. Supplied photo.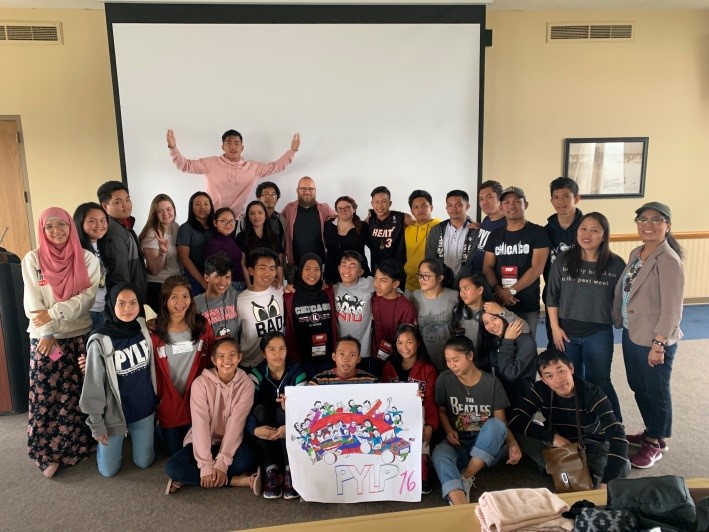 HOLMES STUDENT CENTER. PYLP-16 participants visit the Holmes Student Center Sky Room with some of the Tagalog students of Dr Rhodalyne Crail after the final debriefing for their trip to Washington DC. Supplied photo.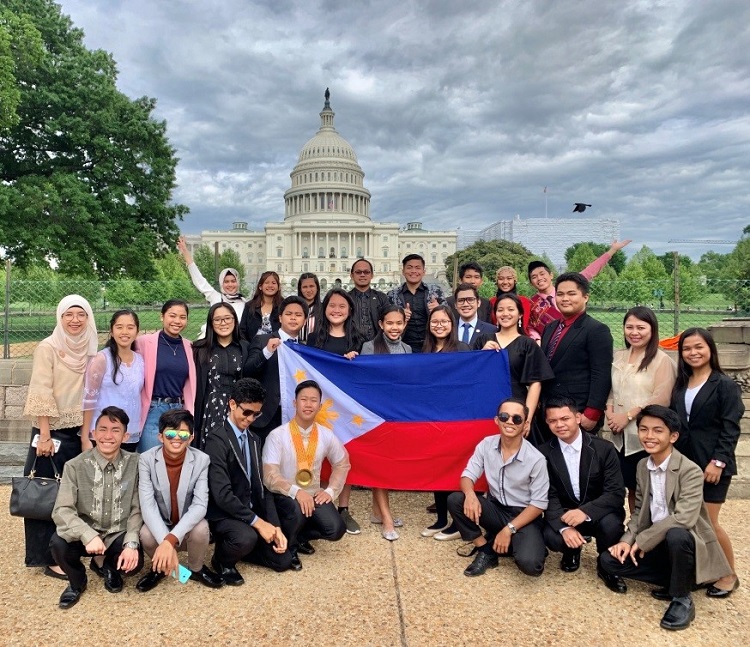 US CAPITOL. PYLP-16 participants, wearing their formal attires, hold the Philippine flag in front of the United States Capitol. Supplied photo.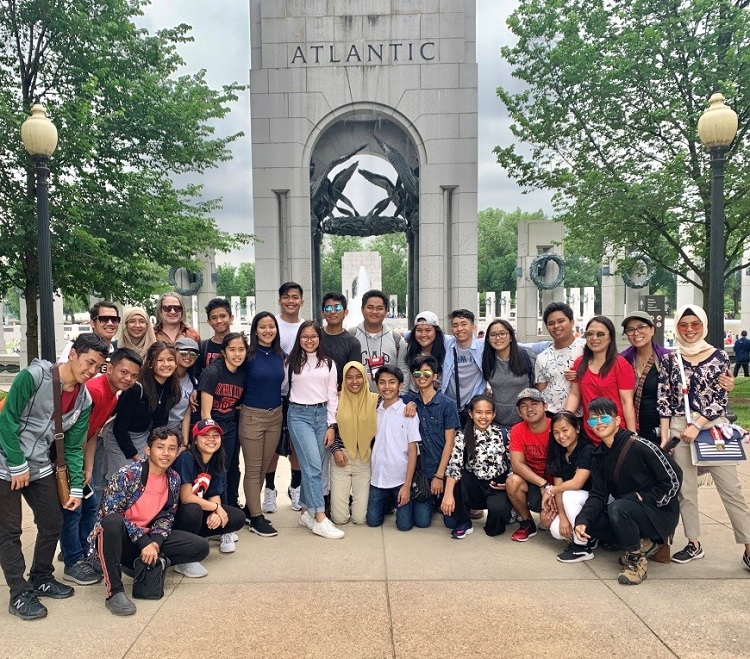 WWII MEMORIAL. PYLP-16 participants visit the World War II Memorial with Dr Eric Jones and Dr Rhodalyne Crail in Washington DC. Supplied photo.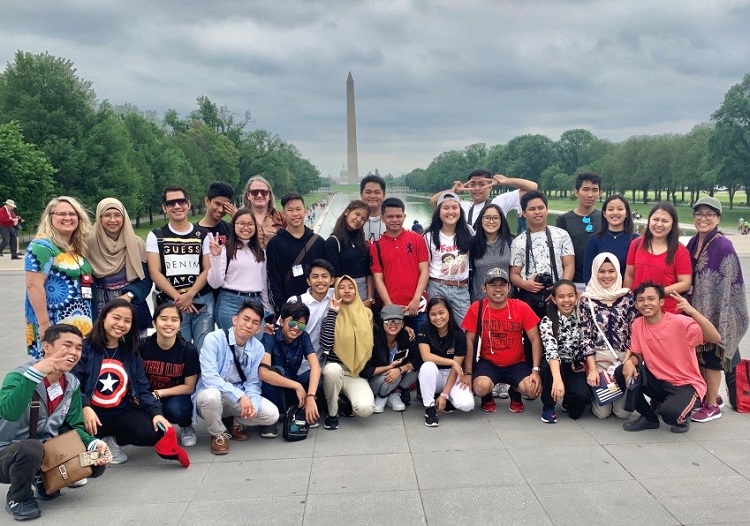 WASHINGTON DC. PYLP-16 participants take a group photo in front of the Abraham Lincoln Memorial Park (Washington Monument is also visible at the background) with Karla Findley, Dr Eric Jones, and Dr Rhodalyne Crail. Supplied photo.