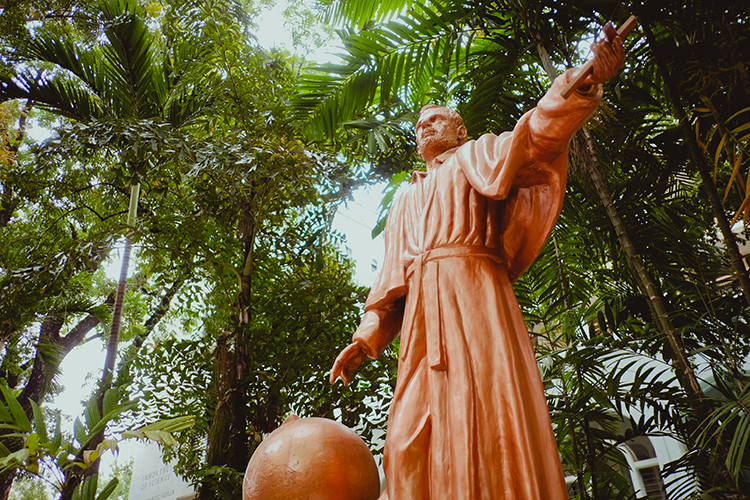 The Philippine Accrediting Association of Schools, Colleges, and Universities (PAASCU) granted Xavier University - Ateneo de Cagayan programs re-accreditation for five years valid until May 2024.
Xavier Ateneo president Fr Roberto "Bobby" C Yap SJ received the message of the PAASCU Board of Directors on Wednesday, May 29.
"This re-accreditation of the Core Programs (Arts & Sciences, Elementary & Secondary Education, Business Administration, and Accountancy) and our Nursing and Engineering (Chemical, Civil, Electrical, Electronics, Industrial, and Mechanical) programs was the exceptional result of the re-survey visits during the XU grand PAASCU festival held on the last week of January 2019," Yap said in his memo to the academic community.
The re-accreditation for five years (maximum period possible) means that these programs received a "clean" pass, without need for interim visits.
Yap thanked the Xavier Ateneo Self-Survey Team headed by overall executive chairperson Fr Rene C Tacastacas SJ (former VP for higher education), the deans, faculty, and staff "who worked tirelessly and generously in preparation for the PAASCU visits."
The university president added: "I also thank the Quality Management Office, headed by Fr Anthony C Pabayo SJ for the support and assistance provided."
Xavier Ateneo considers this PAASCU re-accreditation an affirmation to the quality education it provides and academic leadership in this part of the country. As Yap said, "At Xavier Ateneo, our students truly Experience Excellence."
PAASCU, a non-profit service organization, is one of the three founding members of the Federation of Accrediting Agencies of the Philippines (FAAP), which was established in 1977 and is authorized by the Commission on Higher Education (CHED) to certify the levels of accredited programs for the purpose of granting progressive deregulation and other benefits.∎