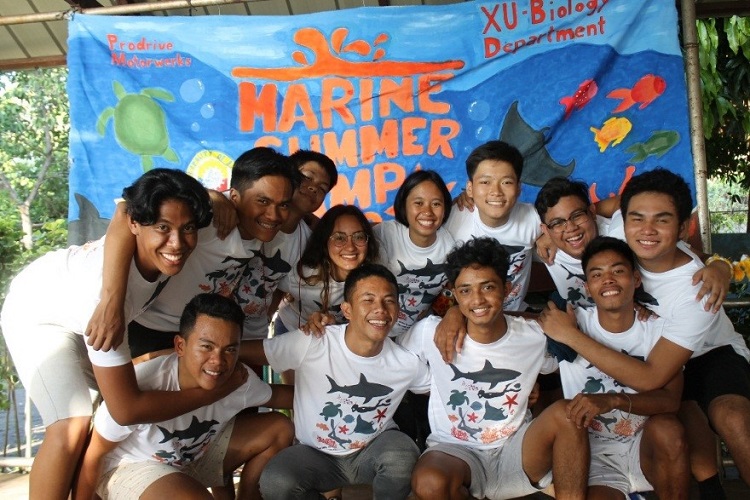 Xavier University - Ateneo de Cagayan's McKeough Marine Center (MMC) welcomes another batch of young individuals to the growing community of marine conservation advocates.
MMC held a camp at the XU Marine Station in Solana, Jasaan from May 14-18 to introduce the participants to the wonders of the marine life, raise awareness, and provide a platform to address marine environmental issues.
The campers underwent a series of modules facilitated by experts, activities both in land and water, and other fun games under the themes of marine biodiversity and conservation.
They were also given the chance to come up with a feasible initiative that they may be implemented once the school year starts. These included awareness campaigns involving a planetarium-inspired marine environment dome, educational lectures, and a fundraiser through sports to finance mangrove rehabilitation activities.
The proposed projects were presented during the closing program of the camp.
Among the guests who graced the closing program were VP for social development Roel Ravanera, VP for basic education Dr Dulce Dawang, XU Senior High School principal Dr Rogelio Gawahan Jr, and assistant to the VPSD Engr Gail de la Rita.∎
(The camp would not be possible without the following sponsors: Friends of McKeough Marine Center, local government unit of Jasaan, Xavier University - Biology Department, Smart Communications, Prodrive Motorwerks, Ayala Centrio Mall, Del Monte Philippines, Xavier Ateneo College of Arts and Sciences, and Xavier University - Parents Faculty Council.)