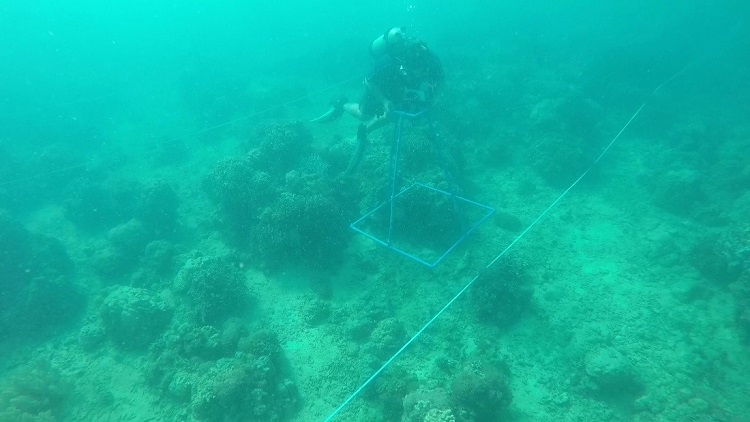 The McKeough Marine Center of Xavier University - Ateneo de Cagayan conducted a coral taxonomy and reef assessment training from May 27 to 31 at the XU Marine Station in Solana and on Agutayan Island in Jasaan.
MMC field assistants and researchers participated in the said training, together with select XU Marine Biology alumni.
Coral taxonomy is the classification of corals according to groups (called taxonomic amalgamation units or TAUs) based on a set of characteristics. This is important in determining how biodiverse the coral reef is.
Meanwhile, reef assessment method is the set of guidelines and steps in collecting and interpreting data (in this case, primarily photos of the reef) that will be used in determining the status of the coral reef.
This activity served as a re-echo of the Capacity Building on Reef Assessment and Coral Taxonomy (C-BRACT) training conducted by the De La Salle University – Bro Alfred Shields FSC Ocean Research (DLSU-ShORe) Center with support from the Department of Science and Technology - Philippine Council for Aquatic, Agricultural and Natural Resources Division (DOST-PCAARRD).
Xavier Ateneo was one of the participants in the C-BRACT training, along with other institutions in the Philippines.
The C-BRACT recognizes the need for more trained personnel in coral reef assessments and the difficulties in generating relevant and comparable data on the status of the Philippine reefs due to the variability in methods and sampling design. The training was aimed at equipping local stakeholders with a standardized methodology and coral identification codes developed from the most recent nationwide survey of the Philippine reefs.
The CBRACT Re-echo also served as a preparation for the coastal resource assessment and marine debris audit project of MMC, in partnership with Pilipinas Shell Foundation, in select coastal areas of Cagayan de Oro City.∎