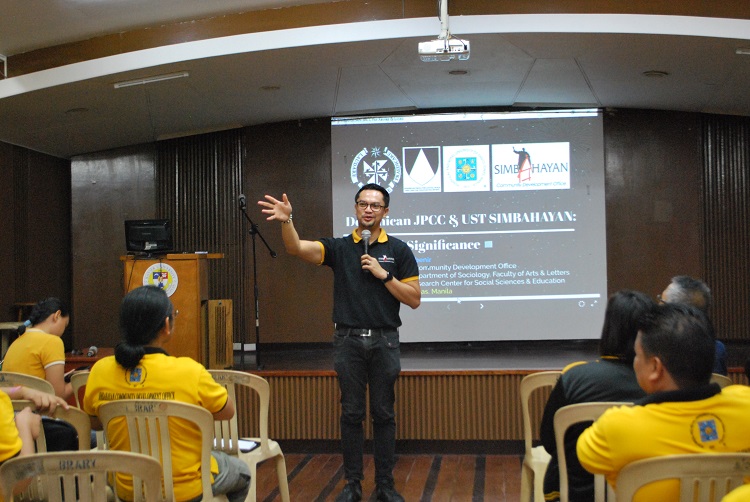 Report and photos by Therese Mole
The University of Santo Tomas (UST) central office for community engagement, Simbahayan, visited Xavier University - Ateneo de Cagayan on June 27 to understand and learn from XU's community engagement programs, while also sharing their activities and involvements of UST.
Simbahayan is coined from the words "Simbahan," "Tahanan," and "Bayan" which means in service of the church, home, and nation. They do the learning exchange program where they go to different universities and provinces to understand and learn from their community engagement programs. Twenty-three members of Simbahayan, composed of the heads of respective institutions went to XU for the event, marking their 4th learning exchange program.
"This is done in the spirit of camaraderie, in the spirit of mutual learning so that we could push forward the further importance of focusing on community engagement in universities," said Simbahayan director Mark Anthony Abenir.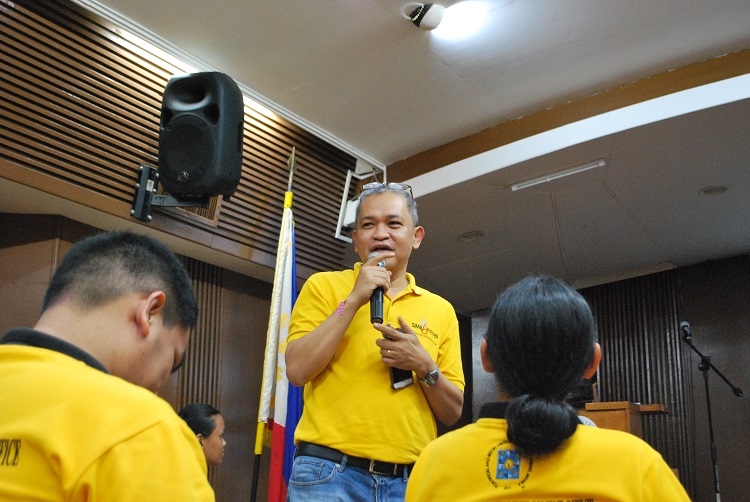 Abenir shared in his talk the Catholic mission of service in UST, the global Dominican order and its facet of human rights, Dominican family of the Philippines, and Justice, Peace, and Care for Creation. "We believe that each university addresses the unique conditions of their surrounding communities and we want to learn from other universities as well, he iterated. "At the same time, we also share what we do at our university."
Xavier Ateneo also highlighted its Service Learning Program (SLP) presented by the assistant to the VP for social development, Engr Gail de la Rita. She presented XU's goals, framework, its modes of engagement, the characteristics of SLP, the Social Development's goals for 2017 to 2020, and the Institutional Societal Engagement (ISE).
"We really look into the integration of the Service Learning components into the syllabus, so that the policy, standards, and guidelines, and the main objective of the courses are present through the engagement," de la Rita stressed. She also presented the outputs done by the students for the university's partner communities.
XU VP for mission and ministry Irene Guitarte talked about Xavier's role in social development. "We always say that what makes us distinct from other universities, schools, and campuses is really our holistic formation." Guitarte mentioned, specifying that engaging the students in the society, their formation still has to be developmental.
She continued to present the five formation themes that should be catered—faith and moral; wellness; socio-cultural; mission, leadership, and service; and psycho-emotional— coupled with the Ignatian values the school upholds.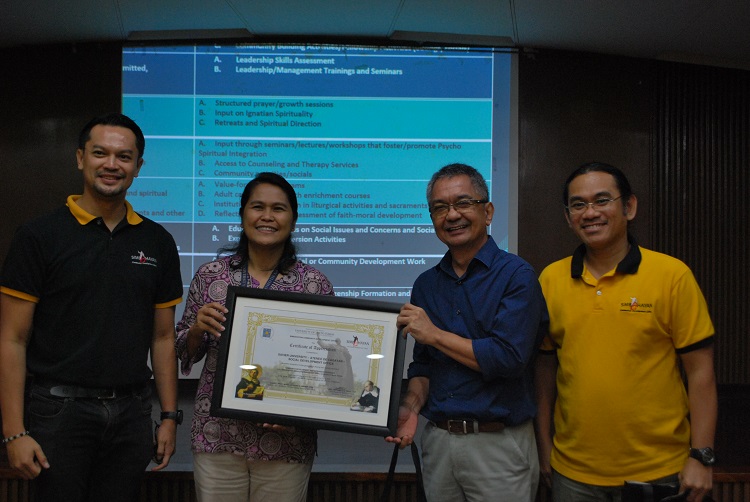 An open forum was done after the exchange of presentations. Simbahayan, led by Abenir, gave tokens of appreciation to XU Social Development Office represented by VP for social development Roel Ravanera and Engr de la Rita, and XU National Service Training Program (NSTP) represented by NSTP director Dennise Edwina Gonzales and VP Guitarte.∎