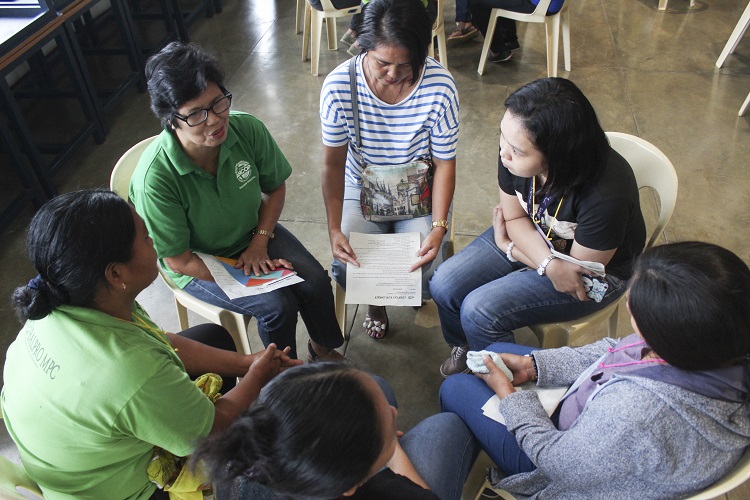 Report by Rafi Lim
Photos by Gene Verona
In an effort to boost the morale among campus custodians, Xavier University - Ateneo de Cagayan, through the Physical Plant Office (PPO), in coordination with Global Skills Providers Multi-Purpose Cooperative (Global Pro), staged the first session of the Moral Recovery Program (MRP) at XUGS Macasandig Auditorium on July 6.
The MRP is a provision stipulated in the service contract between Global Pro and XU, which requires its service providers to undergo training on values formation.
PPO environment and sanitation officer and pollution control officer Joel F Francisco believed it was high time for the personnel to engage in a thsi values formation program. "Gatrabaho sila Monday to Saturday," he explained, "it's more on trabaho ... para maboost nato ang ilang morale, we need to have this MRP."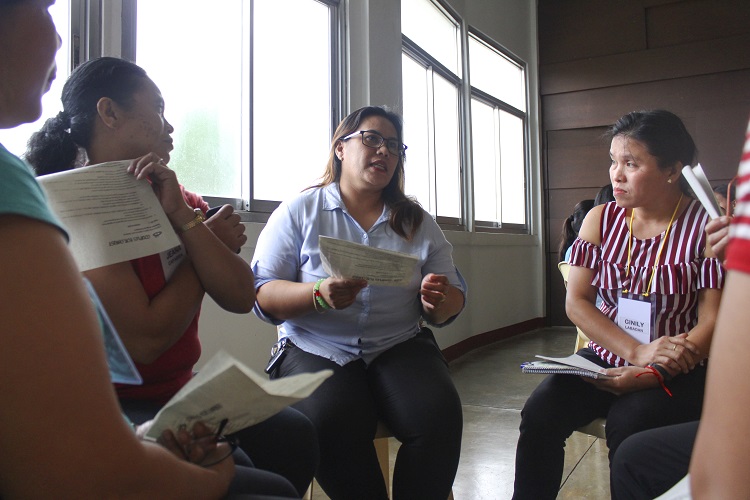 The Couples for Christ (CFC), a private international Catholic organization, was invited to facilitate the sessions. The MRP follows the Christian Life Program (CLP) and its three modules: the basic truths about Christianity, the authentic Christian life, and living a spirit-filled Christian life. Throughout the program, participants engage in prayers, song teachings, and small group discussions. Confession opportunities are also available for Catholics.
"Hopefully at the end of the session, daghan sila ma-learn about the MRP," Francisco continued, "Makita nato man gud ang mga janitor sa skwelahan, sa campus, nagtrabaho sila, but we cannot see inside unsa ang ilang mga struggles sa ilang family, sa ilang workmates, sa ilang workplace, naa sila mga kanya kanya na mga struggles."
The first session accommodated 110 custodians from all of Xavier Ateneo's campuses namely, XU Main, XUJHS, XUGS Macasandig, XUGS Pueblo, CIT, and Manresa Farm.
CFC governance team member Br Jun Waga began the first session with a talk on "God's Love," where he expounded on how "God is someone who loves us, and is interested in having a personal relationship with us."
"You have a choice," Waga said. "You have the freedom whether to continue to come and discover what God's plan is for you, for your family, your work, and your future."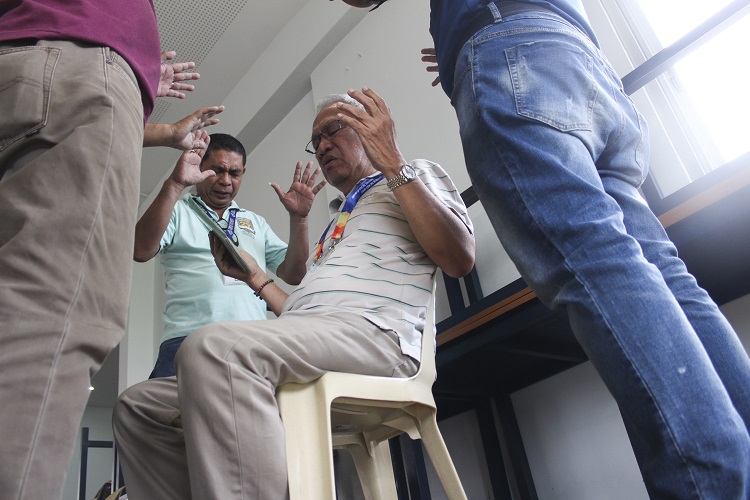 After Waga's talk, CFC Misamis Oriental area director Alfred Ordoña and his wife shared about the adversities they withstood as a married couple, and how at one point God wasn't the center of their relationships. They urged the audience to have a better relationship with God, and in turn, live better lives.
The second half of the session involved small group discussions pertaining to the day's talk. A handful of CFC members acted as group leaders to facilitate the dialogue and all the participants were designated to specific groups that catered to their civil status and age, namely, Singles for Christ, Servants of the Lord (SOLD) Sisters, SOLD Brothers, and Handmaids of the Lord.
One of the participants, XU Main Campus custodian Clotilde Gutierez, shared her motivations on why she wanted to come. "Gusto ko maka kaila pa kaayo sa Ginoo," she said.
After finishing the discussions, CFC Br Allan Ronquillo concluded the first session with a closing prayer.
To be held every Saturday at different venues, the MRP was the fulfillment of a plan that was unimplemented in the five years prior, making it the first-ever in recent years. The program will run for a total of 13 sessions.∎