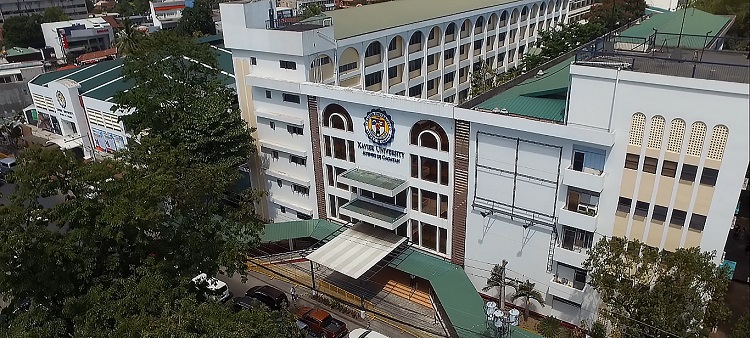 Xavier University - Ateneo de Cagayan (XU) is seeking approval from the Jesuit central leadership in Rome to develop a new campus for XU Higher Education Colleges on 21 of its 63-hectare Manresa property in uptown Cagayan de Oro (CDO).
As part of the process of seeking approval, Xavier Ateneo is conducting stakeholder consultations with parents, students, faculty & staff, alumni of XU; and CDO civic & government leaders. The objectives of the consultations are to present the proposed project, raise concerns, address issues, and generate possible solutions. The consultations will ensure a forward-looking and comprehensive masterplan.
For the past decade, XU has been considering moving most of its operations out from its 6-hectare main campus in downtown CDO to provide a better learning environment for its college students. The current campus in Divisoria has been found to be too congested; too noisy from outside traffic and from activities in the covered courts and football field; and at risk of flooding.
For almost three years now, the XU Board of Trustees has been developing a masterplan for a campus of the future. After considering several national real-estate players, the Board chose property developer Cebu Landmasters Inc (CLI) as its partner in developing the proposals for this new campus project. CLI was recently recognized as the Best Developer in the Philippines by Property Guru Philippines Property Awards.
The planned campus of the future and township will feature well-designed school buildings and administration facilities that will cater to several academic and technical-vocational courses such as Agriculture, Arts & Sciences, Business & Management, Computer Studies, Education, Engineering, and Nursing. The campus will also be adaptable to developments in academic disciplines and technological innovations.
Main masterplan elements will include an abundance of open spaces and greeneries – a main plaza, interconnected courtyards, sports facilities, an amphitheater, and a University Forum which will incorporate a museum, theatre, and a gallery. The state-of-the-art Manresa campus will provide innovative spaces for learning, pioneering research, artistic expression, whole-person formation, and experiencing excellence.
The new main campus will retain the 25-hectare forest reserve in Manresa. It will be near XU's 12-hectare basic education campus at Pueblo de Oro, allowing integration of campuses for greater efficiency and modernization.
The College of Agriculture facilities (e.g. demonstration farms, workshops, field laboratories) presently located in Manresa is envisioned to be transferred to XU's 104-hectare property in Bugo known as El Gaucho. The Aggie facilities will be reconstructed and upgraded there.
To finance the construction of the new campus, XU is proposing to sell around 14 of the 63-hectare Manresa property to CLI. The said developer plans to turn it into a township project which will integrate complementary commercial, residential, office, and leisure uses to the campus town. XU is also proposing to sell around 4 of its 6-hectare property in Divisoria. CLI plans to convert this portion of the Divisoria campus into downtown CDO's Central Business District, with XU's Church of the Immaculate Conception at its heart.
In the project proposals, Xavier Ateneo will continue to be present in downtown Divisoria with the University Church; a redesigned campus for the XU Dr Jose P Rizal School of Medicine, College of Law and most of its graduate programs; and retention of 2 of the 6-hectare Divisoria campus.
If the new campus project is approved by the Jesuit authorities, it is expected to be developed over an 8- to 10-year period. The new campus is proposed to be named the Masterson Campus honoring the great visionary Jesuit Fr William Masterson SJ who foresaw the potential of Manresa in the 1960s.
This proposed masterplan for a campus of the future is in line with the Jesuit university's strategic plan to be the best university in Mindanao and among the best in the Philippines especially as Xavier Ateneo moves forward to celebrating its centennial in 2033, Ad Majorem Dei Gloriam.∎
DOWNLOAD THE PDF OF THIS STATEMENT HERE.
RELATED NEWS: Cebu Landmasters, Xavier Ateneo in talks for 'Campus of the Future'