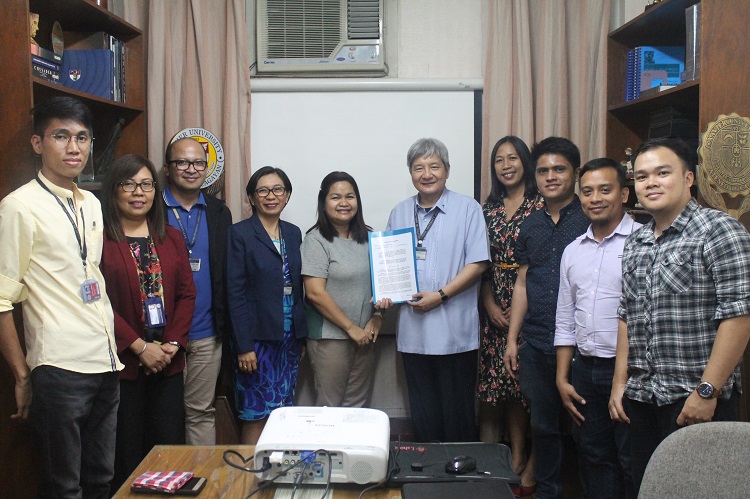 Xavier University - Ateneo de Cagayan (Xavier Ateneo) and Mindanao State University - Iligan Institute of Technology (MSU-IIT) signed a memorandum of agreement on a project called "Electromagnetic Radar for Water Detection" held on July 22.
MSU-IIT, through its Microwave Antenna Radar Laboratory of the Department of Electrical, Electronics and Computer Engineering (DEET), is tasked to implement the two-year DOST-PCIEERD (Department of Science and Technology - Philippine Council for Industry, Energy and Emerging Technology Research and Development) project with Xavier Ateneo as an academic partner.
The said project, consisting of technology development, university collaboration, and training components, is geared towards addressing the immediate need to create competitive and innovative human resources into a critical mass of highly-skilled engineers needed by the communications electronics industry.
Xavier Ateneo, for its part, was identified as among the initial University Communications Electronics core network of local academic institutions to cooperate in addressing this need and for mutual benefit and advantage. It is tasked to conduct collaborative activities geared towards the promotion of Microwave Antenna Radar Design in the Philippines and eventually, push for the overall development of R&D activities in Communications Electronics in the country, and for the manpower development of the people of Mindanao in Communications Electronics Design.
The two universities also recognize the need for other engagements such as participation in a faculty immersion program and training program for the academe.
The MOA was signed primarily by Xavier Ateneo president Fr Roberto C Yap SJ and MSU-IIT chancellor Dr Sukarno D Tanggol.∎