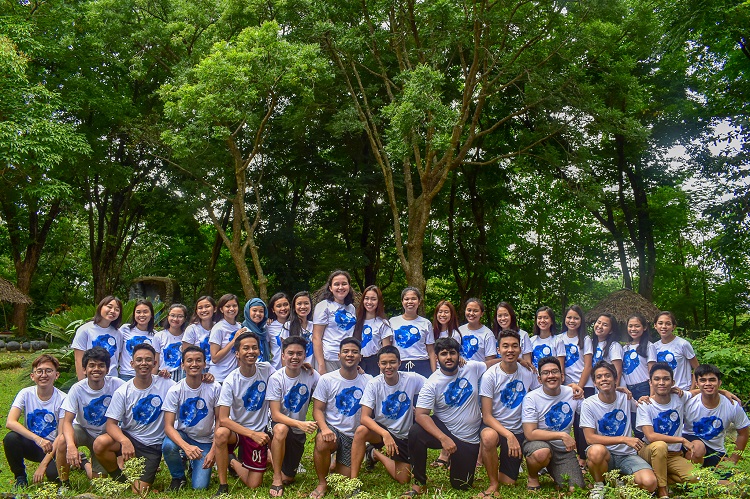 A DECADE AND ONE. The eleventh batch of Asulites show their readiness to make greater things happen during the camp at Manresa Tagbuan Center. Supplied photo.
Report by Andrea Abesamis and Bezalel Ian Philip Banaag
The Ateneo School for Upcoming Leaders (ASUL) held its grand camp for the 11th batch of Asulites, called Module A: Awareness of Self and Others, at the Xavier University Main Campus and Manresa Tagbuan Center from July 26 to 28.
The three-day camp, participated in by 33 Asulites, focused on their awareness of the self and sensitivity towards others through various inputs from resource speakers as well as activities and group discussions that promote the camp's objectives.
"Let this be the start of the new decade, where simple stories are told with the biggest hearts, and where the purest smiles are made," said ASUL director-general Bezalel Banaag (BS ChE-4) in his message during the opening program.
Small group discussions followed that allowed the Asulites to reflect on their individual strengths and weaknesses, values and aspirations in life.
The socials night, aptly called IgNight, welcomed home ASUL alumni as far back as the fourth batch and gave them a chance to mingle with the current batch of Asulites through a series of musical gimmicks. They also showcased their talents and skills in their "Walk of Confidence."
On the second day, different resource speakers gave talks that helped the participants know and understand more themselves and their fellow Asulites.
"A good leader isn't someone who leads ahead, but someone who stays behind and looks forward, knowing that his members are by his side" emphasized XU Grade School chaplain Fr Roberto Archie Carampatan SJ in his talk on self-awareness.
Loyola Jesuit House rector Fr Mars Tan SJ shared on the importance of Discernment and Awareness Examen in a leader's life.
Director of student affairs Ivanell Subrabas, for his part, pointed out the significance of finding one's leadership capital, while ASUL alumna Angelic Jumadla (BS ManAcc-2) engaged the Asulites to explore their own leadership styles.
The activities during the third day highlighted on building teamwork and enriching the sense of community among the Asulites. This was followed by the commitment setting where the participants were asked to write their promises to the program and perform the trust fall activity, marking their commitment to ASUL.
During the recap, the Asulites shared their sentiments about the event through group discussions facilitated by the officers.
The organizers of the program hope that with the inputs and activities given, the Asulites have gained more knowledge and a better understanding of their selves and others.∎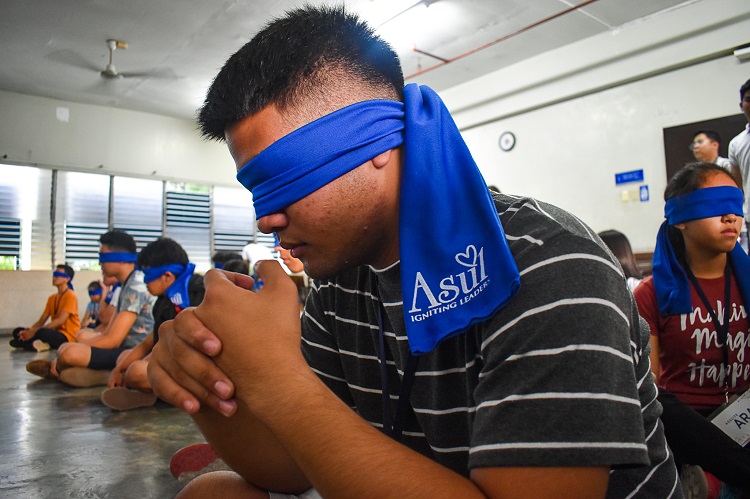 ANTICIPATION. Asulites prepare themselves for the beginning of their journey in Module A: Awareness of Self and Others. Supplied photo.