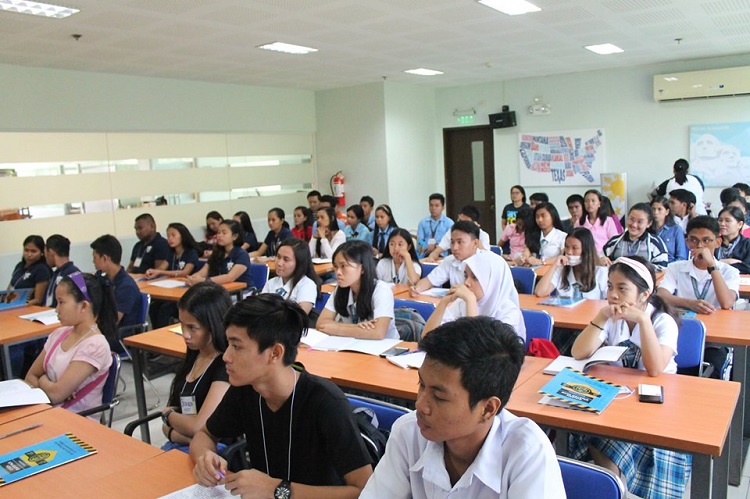 THE YOUTH IS THE FUTURE. Junior and senior high school students from different schools in Cagayan de Oro City participate in "The Citizen Starter Pack" program a USG alumni association. Supplied photo.
Cagayan de Oro-based alumni of US Government Scholarships conducted a program dubbed as "The Citizen Starter Pack," a two-day workshop on citizen empowerment in the aspects of human rights, quality education, and disaster preparedness held on July 19 and 20 at the American Corner of Xavier University - Ateneo de Cagayan.
"This is an opportunity to be empowered as citizens and to have a productive interaction," said Judge Jerlie Luis Requerme, president of the US Government Alumni Association (USGAA) CDO-BUGKOS Chapter. "Be the change that you want to see."
The program combines empowering a vulnerable sector of society – the youth – by developing in them a deep appreciation of the rule of law, and empowering teachers through parallel training sessions on teaching methodologies and skills.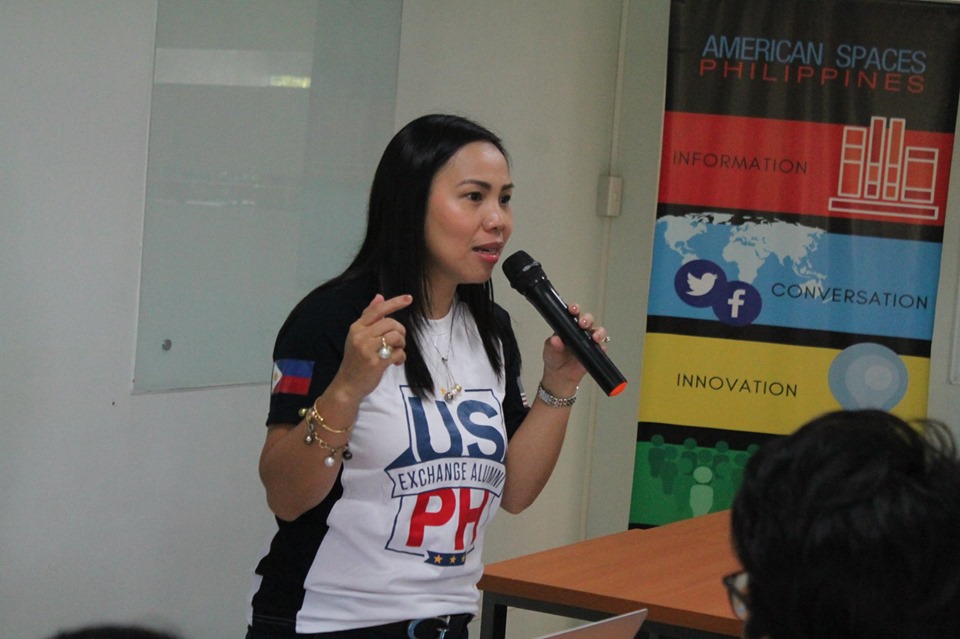 BE THE CHANGE. Judge Jerlie Luis Requerme, president of US Government Alumni Association CDO-BUGKOS Chapter, tells the participants to be engaged citizens, be the change they want to see in their respective communities. Supplied photo.
The program hinges on the three objectives: (1) Empowering the vulnerable sector of the youth; (2) Improving access to quality education; and (3) Enhancing environment management. It was participated in by students and teachers from various public and private high schools in Cagayan de Oro City.
Lawyer Ernesto Neri, in his discussion on human rights, underscored on what he calls "the Filipino problem."
"Our energy diminishes after the elections," Neri said. "It's not just the elections that matter, but our day-to-day engagements in governance. ... Be an engaged citizen."
"What should citizens do then?" Neri asked. "We should have a sense of hope within ourselves. Never lose that hope."
He also tackled five virtues Filipinos could emulate to become engaged citizens, namely, the virtues of hope, empathy, building, systems-thinking, and coalition-building.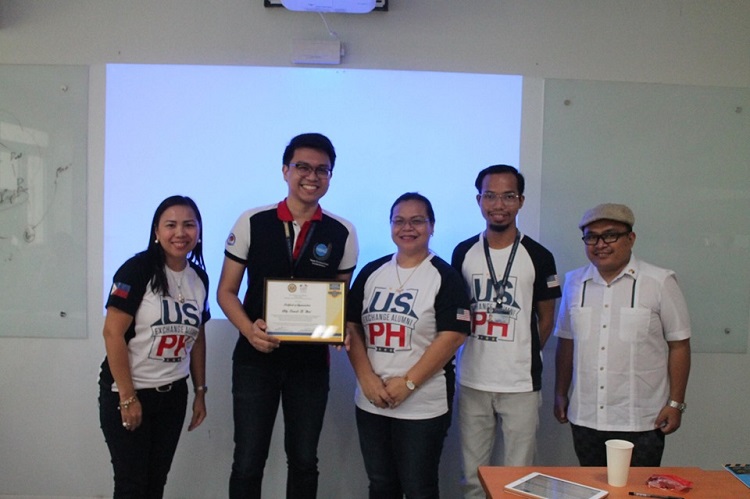 TALK ON HUMAN RIGHTS. Atty Ernesto Neri (second from left) receives his certificate of appreciation as the resource speaker on human rights and how to be an engaged citizen. Supplied photo.
Disaster science expert Engr Dexter Lo also gave the participants a talk on climate change and disaster resilience.
"Climate change adaptation is not just about engineering," he said, "it also affects our culture."
Lo added: "Cagayan de Oro as a riverbasin teaches us that 'disasters do not respect political boundaries.' … We need to think of connectivity in the time of the 'new normal,' when there are more extreme weather conditions, pollutions, and environmental degradation."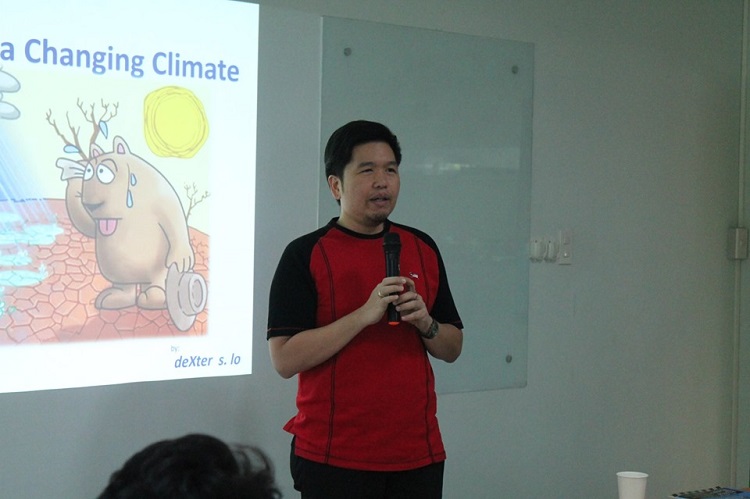 ENGINEERING SOLUTIONS. Disaster science expert Engr Dexter Lo tells the participants that climate change and disaster resilience must be a collective and comprehensive effort where every person has a role. Supplied photo.
Other speakers and topics during the first day included: "Developing Disaster Resilient Communities" by Engr Ermin Stan Pimentel; "Sexual Harassment in Learning Institutions: What to Do?" by Judge Jerlie Luis Requerme; "Child Abuse Law (Admin and Teachers)" by Judge Ma Theresa A Camannong; "Anti-Bullying Law (Students)" by Judge Eldred D Cole; "Project Planning and Brain Storming" by Merogim P Mugot, MSciED Chem; "Preliminary Pitching and Critiquing" by Jason Jay C Dalman.
For the second day, the topics and speakers were: "Parliamentary Procedure" by Rhobert M Maestre, LLB; "Civic Leadership and Responsible Citizenship" by Jeoffrey E Baconga; "Digital Citizenship Workshop: Using Social Media for Social Good" by Adam Anay and Anito Librando; "An Efficient Teacher" by Dr Maria Angeles Dano Hinosolango and Dr Mercelita Labial; "Resolution Making and Lobbying" by Atty Farrah Yongco-Inihao; and "Moving Forward: Advocacy and Networking" by Atty Eddie C Cuaresma.
This event was organized by USGAA CDO-BUGKOS Chapter in partnership with the US Embassy in the Philippines and sponsored by Requerme Construction and Development Corp, Integrated Bar of the Philippines – Misamis Oriental Chapter, Librewry Café, and Paul Omar Gangoso.∎