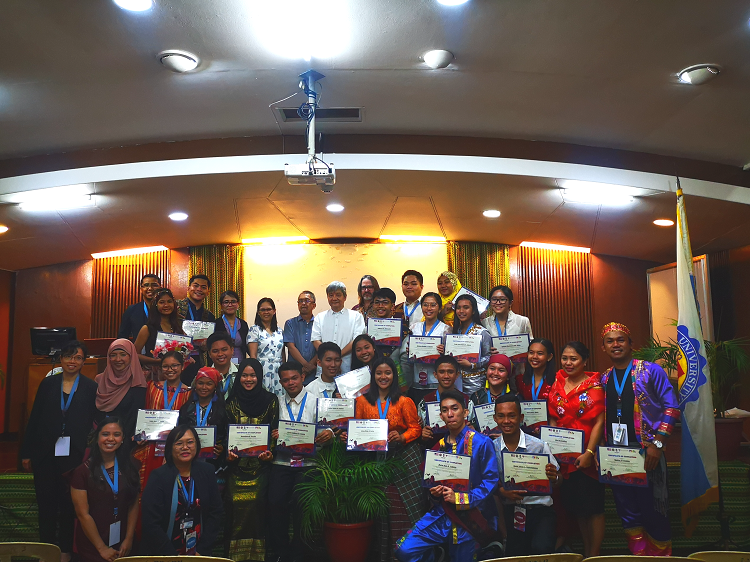 Philippine Youth Leadership Program Batch 16 Graduation Class Picture
Report by Tatat S Caharian
Photos by Edchelle Rellama, Di Anislag, and Karl Pios

Xavier Ateneo Arrupe Educational Center welcomed the Philippine Youth Leadership Program (PYLP) Batch 16 Alumni to the follow-on summit with the theme "Dungan Ngadto," on August 19-21, held at the XU-AVR1.
The 24 young leaders with their mentors are back for their follow-on summit, after they have implemented their projects in their respective areas.
The opening program was led by Xavier Ateneo School of Education dean Dr Jovelyn G Delosa. An inspirational welcome message was also delivered XU president Fr Roberto C Yap SJ, who also led the presentation of the plaque of awards to the PYLP partners (US Embassy of the Philippines, Northern Illinois University, and Access PYLP Alumni Association Inc) and the giving of certificates of completion to the alumni. Together with Yap were XU's VP for social development Roel R Ravanera and SOE dean Dr Delosa.
The opening event was highlighted by the motivational messages to the new PYLP graduates by Prof Rhodalyn Gallo-Crail, NIU PYLP Program coordinator and Dr Eric Jones, director of NIU Center for Southeast Asian Studies.
The morning program ended with the batch presentation in their cultural attire and a giving of tokens.
The second half of the day began as they prepared their project presentations before a panel. The group was divided into four, according to their PYLP training.
The objectives of this session were for them to present updates on the status of their projects; to deliberate and create new effective designs in marketing community and effective ideas for overcoming obstacles in sustaining their projects; and finally, to acquire supplemental education on Asset Based Community Development to maximize individual potential, and the development of social capital, marketing strategies, and sustaining community development projects.
Students from XU-NSTP, XU Alternative Learning System - Night School Program, and Tablon National High School came to observe the discussions during the session.
The first day ended with a processing session facilitated by Mona Lisa D Pangan, PYLP Batch 5 and XU campus minister. The session ushered them into reflecting on their PYLP experiences.
In groups, they represented their realizations through clay models they molded themselves. The session ended with an inspiration to look forward to a future filled with hope and to become leaders of good influence who look after the welfare of humanity and the environment.∎
This program is funded by the US Department of State and the Bureau of Educational and Cultural Affairs.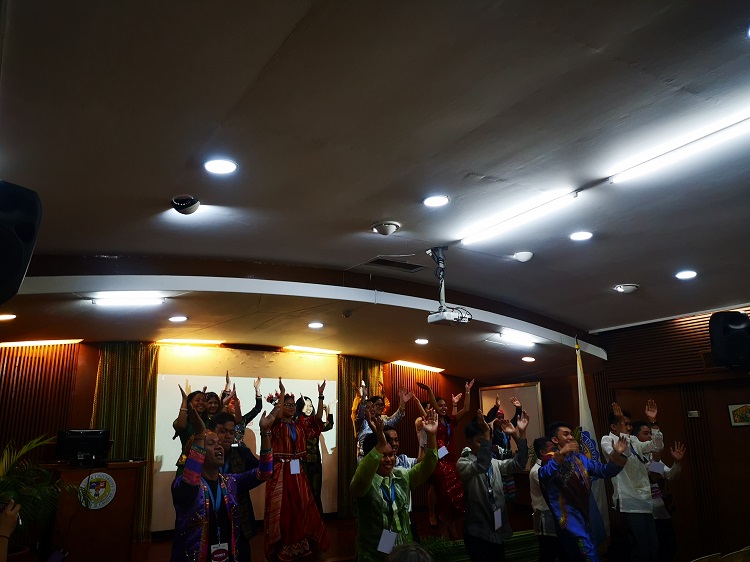 PYLP Dance Presentation in their Cultural Attire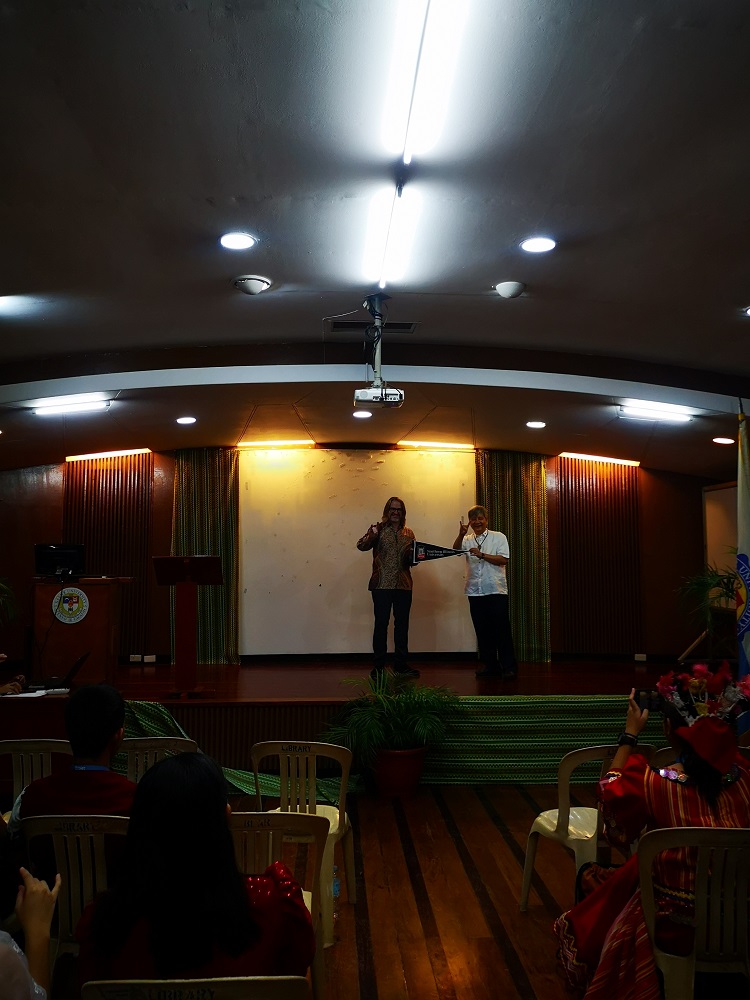 NIU Center for Southeast Asian Studies director Dr Eric Jones and XU president Fr Roberto "Bobby" C Yap SJ during the Giving of Tokens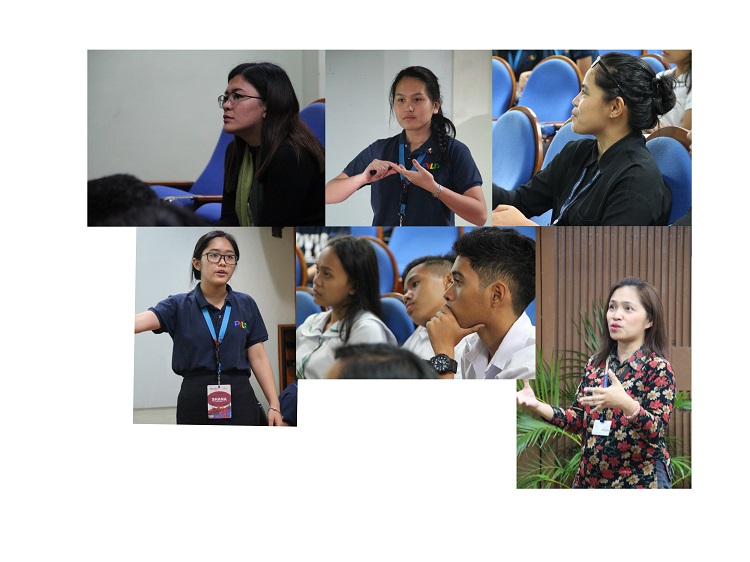 Project Presentation and Discussion with their Panelists: Geraldine Elican (above left), Lea Caburatan (above right), and Dr Charity Rose Pagara (lower right)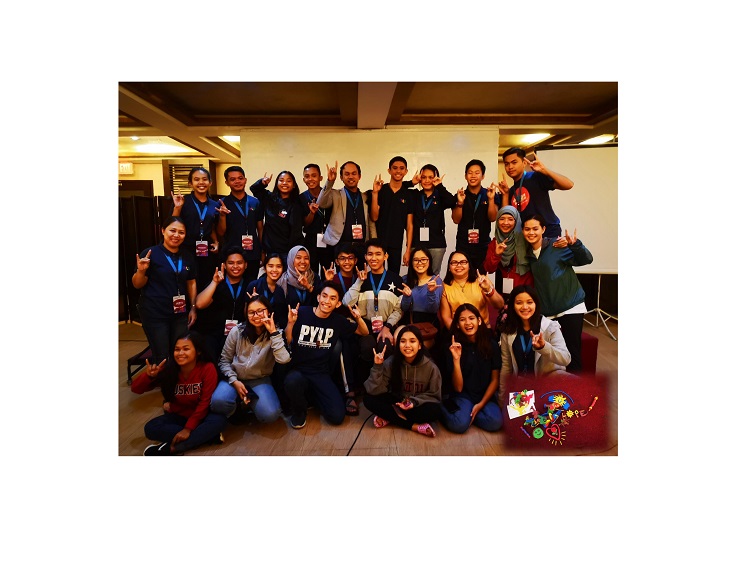 PYLP Batch 16 with XU formator Mona Lisa Pangan after the Clay Mold Representation Exercise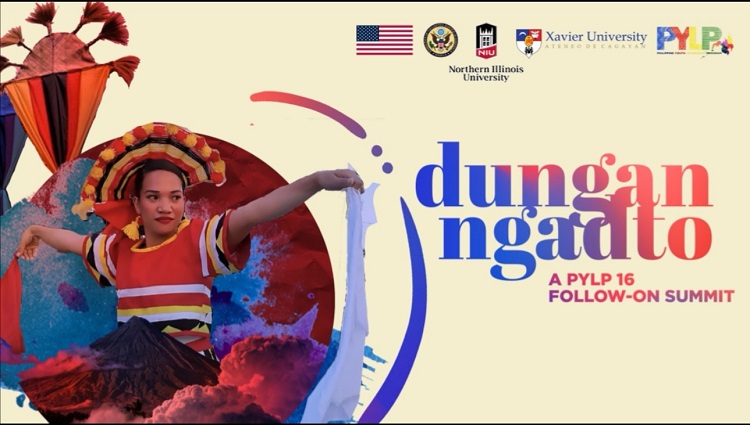 Dungan Ngadto: A PYLP 16 Follow-on Summit