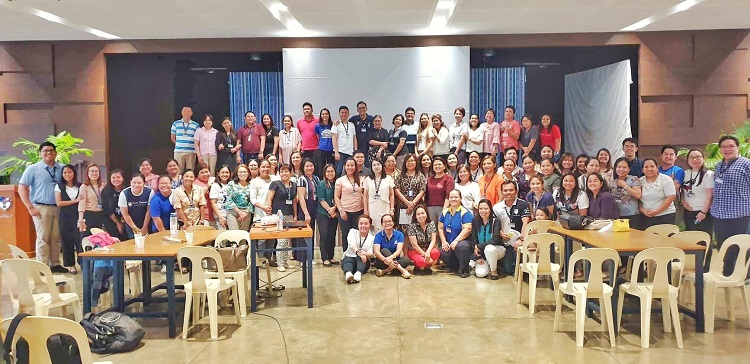 ALL SMILES. Members of the XU Grade School community smile to the camera with the guest speakers after an enriching discussion on the University Research Agenda and Research Ethics Guidelines.
Report by Kale Alphe Ramos
Photos by Ferdinand Labitad and Hilda Gumanit
With the goal of strengthening the research culture of the XU Grade School, the faculty and staff underwent a workshop on the basics of action research last May and another seminar on research ethics on September 4, held at XUGS auditorium in the Macasandig campus.
Various departments and offices were able to identify issues that they wanted to solve for the school year through action research.
The administration for this school year has put premium in the power of research as a precursor for school improvement initiatives.
The seminar was conducted by the XU dean for research Dr Heidi Rabanes and the Institutional Research Ethics Board (IREB) director Dr Jane Gallamaso.
This activity was sponsored by the XU Grade School administration with the goal of inspiring the participants to continue with their research efforts.
XUGS principal Samuel Macagba III said that research is "a worthwhile activity" as it does not only improve our processes but also allows greater professional and personal growth to those who are involved.
He added that embarking on the research process not only contributes to the development of the school but is also a clear manifestation of their identity as an Ignatian worker – "discerning the truth and contributing to society."
The first half of the seminar dealt with an introduction to the research arm of XU, the Kinaadman: University Research Office (KURO).
Rabanes shared information about the different research grants offered by Xavier Ateneo. Although these are currently limited to the tertiary level, Rabanes encouraged the participants to continue their pursuit to research in the hopes that the program might eventually be extended to the Basic Ed Department, particularly to the XU Grade School.
For the second half, Gallamaso discussed the International Ethics Standards and Guidelines adopted by Xavier Ateneo, particularly by the IREB.
The question-and-answer portion of the seminar proved to be a lively discussion, mostly about research protocols and procedures.
Since the XU Grade School was the first unit in the Basic Education Cluster to undergo the orientation on the Kinaadman: University Research Office and research ethics, there is a growing anticipation for the action research works to be produced by the unit and its benefits to the community.∎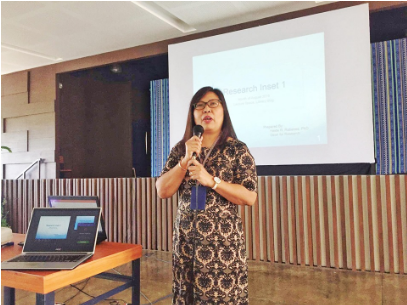 LET'S DREAM TOGETHER. Dean for research Dr Heidi Rabanes inspires the XUGS community with the possible gains if members of the Basic Education Cluster will embark in action research.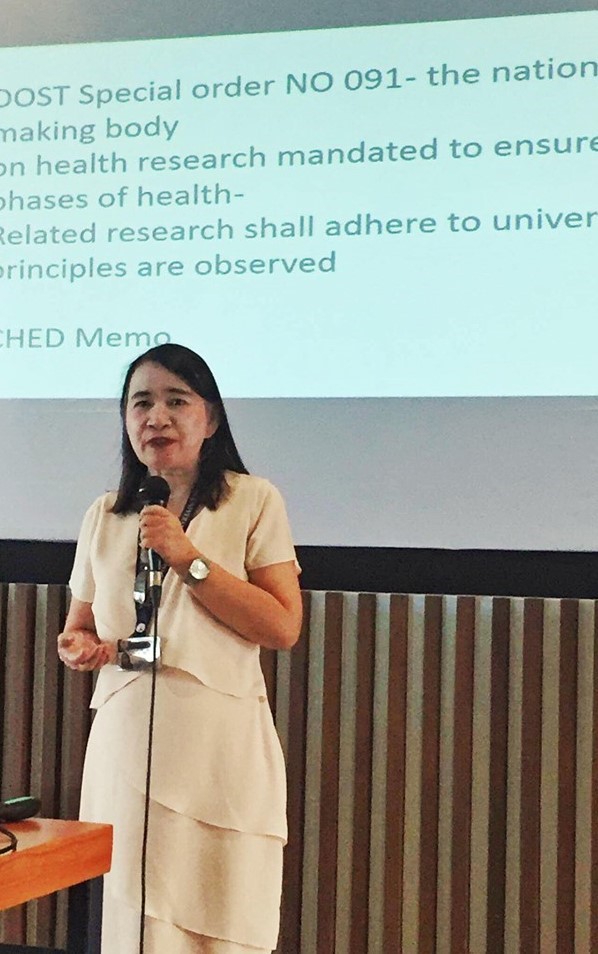 RESEARCH ETHICS. XU Institutional Research Ethics Board (IREB) director Dr Jane Gallamaso passionately shares the ethical guidelines and principles that the XUGS should follow in doing research.