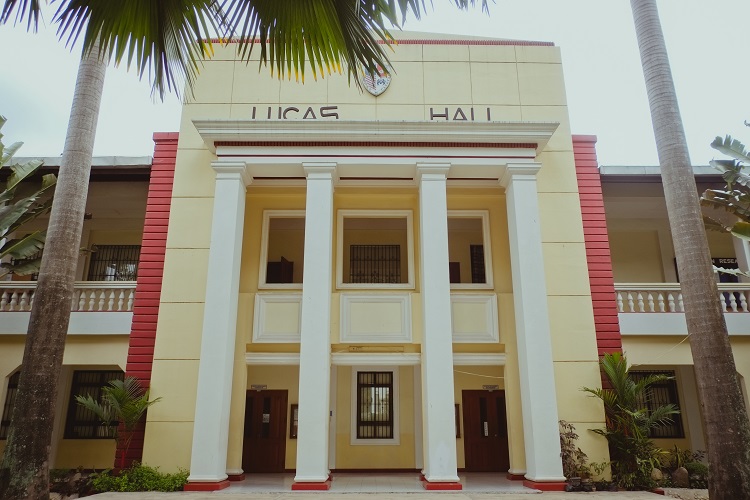 Report by Angelo Lorenzo
Spiritual formation is one of Xavier Ateneo's objectives in its educational apostolate and this now includes a two-day retreat for its graduate students.
In a letter collectively sent through email on September 17 to students enrolled in graduate programs this year, the Graduate School Department announced that attendance and participation to spiritual formation sessions are now compulsory.
"Graduate students must have at least two spiritual formation sessions during their years at a graduate program," the letter stated.
Undersigned by Graduate School dean Dr Catherine Roween C Almaden, the letter added that this policy has taken effect this school year as a graduation requirement. This means that from now on before graduate students could complete their program, they have to go through two retreats.
Spiritual formation
The Graduate School Department followed the announcement with another letter detailing the reasons for the requirement.
"Retreat is a time to pause, rest, deepen, and renew one's relationship with God," stated the letter, now undersigned by Campus Ministry director Michael Acenas and endorsed by Almaden. "It is a special time when the participants will examine one's purpose and meaning in life."
With most of the graduate students' hectic schedules, trying to find the balance between career, higher education, role in society, and passionate pursuits may lead to confusion. In this case, the two-day retreat will not only serve as a requirement but also as guidance for sound and wise decisions.
The letter gives further details about the first retreat slated this October.
Dates: October 5 (Saturday) – October 6 (Sunday)
Venue: San Lorenzo Ruiz Retreat House (near the Chinese Church), Gusa, Cagayan de Oro City
Payment: PHP1, 800 (inclusive of board and lodging, materials, priests' stipend, transportation). This will be taken from the student's tuition.
Assembly date: October 5, 2019
Assembly venue: Campus Ministries Office
Assembly time: 7:30AM
Departure time from the assembly venue: 8:00AM
Things to bring: Ballpens, personal things for two days, Bible, parents' permit (this will be provided by the Campus Ministries).
Registration for graduate students
Graduate students can now register through this link. Other options are also available on the Campus Ministries' page on the Xavier Ateneo website.
Deadline has been set on October 2 at 12NN.
The first semester's upcoming retreat is one of the many activities that the Campus Ministries will handle for this year's graduate students. The sessions will guide them through their spiritual formation so they can be persons for others.∎