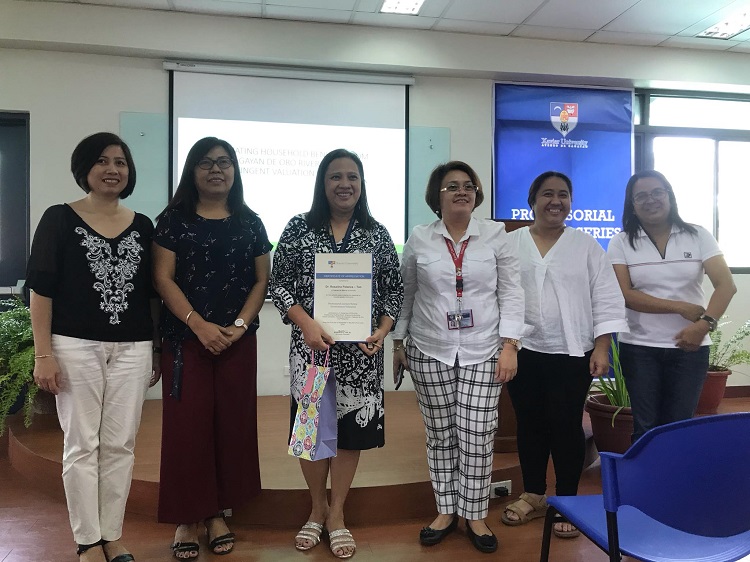 PROFESSORIAL LECTURE. In attendance at the professorial lecture on environment valuation are (from left to right) XU Graduate School dean Dr Catherine Roween Chico-Almaden, dean for research Dr Heidi Rabanes, keynote speaker Dr Rosalina Palanca-Tan, CAS associate dean Marichu Melendez Obedencio, XU Department of Economics chairwoman Caroline Laarni Sereñas, and XU Civil Engineering chairwoman Engr Annabelle Abuzo PhD. Supplied photo.
Report by James Ventura
Xavier University - Ateneo de Cagayan's Department of Economics and the Graduate School, in partnership with the Engineering Resource Center of the College of Engineering and the Social Sciences Research of the College of Arts and Sciences, held a professorial lecture series on environment valuation methods Saturday, September 21.
The lecture was aimed at providing alternative learning insights on contemporary issues in society and on emerging research methods and procedures that can be used in the conduct of a research study.
Keynote speaker Dr Rosalina Palanca-Tan, an Economics professor at Ateneo de Manila University, provided insights on the implementation of these methodologies through her existing research studies and journal publications, such as the estimating household benefits from the Cagayan de Oro river basin (a contingent valuation survey).
Dr Heide R Rabanes, dean for research of Xavier Ateneo, in her opening remarks, explained the need to understand the "maximum willingness to pay for environmental preservation and minimum willingness to accept compensation for environmental deterioration."
XU Graduate School dean Dr Catherine Roween C Almaden introduced the keynote speaker as a close and dear friend of the Department of Economics.
This professorial lecture series was sponsored by the Access to Sustainable Energy Programme - Clean Energy Living Laboratories (CELLs) project of Xavier University - Ateneo de Cagayan.∎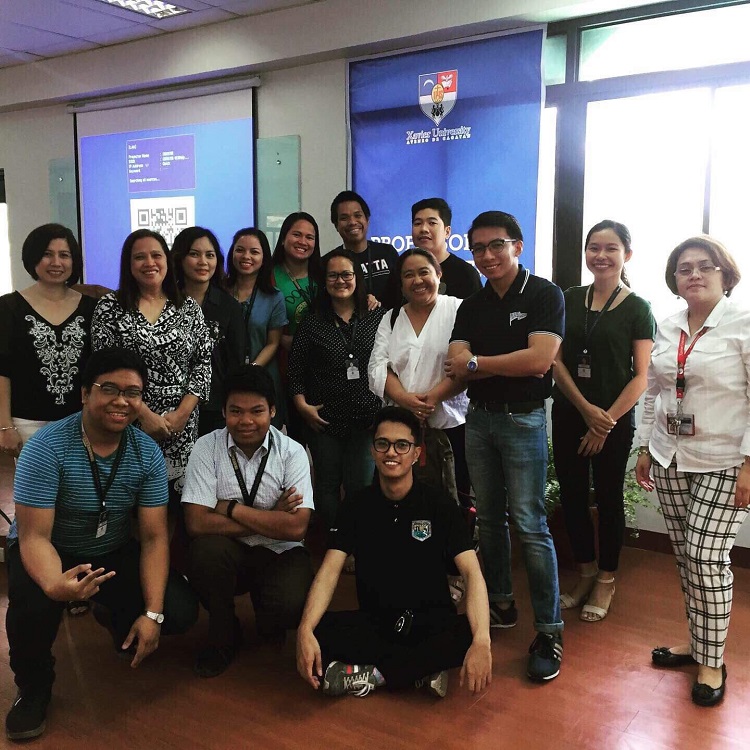 POST-LECTURE. MA Economics students take a photo with keynote speaker Dr Rosalina Palanca-Tan from ADMU and the faculty members of Xavier Ateneo. Supplied photo.