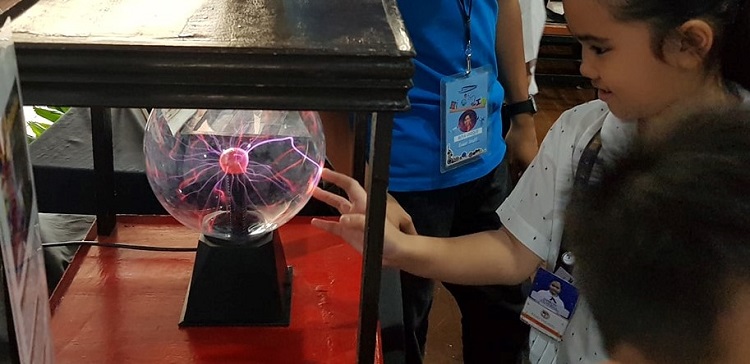 AMAZED AT A PLASMA BALL. A pupil is amazed at how streaks of light follow her fingers as she swipes across a plasma ball during the Science Event at the Xavier Ateneo Grade School Auditorium on September 16. Photo by Concepcion D Bucod.
Report by Nico C Calunia
Cheers, screams, and yells were heard all over Xavier Ateneo Grade School campus' celebration of the Science, Math, and Technology month as pupils excitedly ran and happily supported each other in the different competitions that happened Fridays of September.
"The shapes puzzle is very hard, it makes my brains work," said one Grade 1 pupil while he and his groupmates were solving the Tangram. This activity was part of the Kiddie Amazing Race together with Pixel Art Contests and Microsoft Word Picture Story participated by the preschool and grades one to three pupils.
"My husband Pierre and I discovered a chemical element Polonium… and another element Radium," said Laurace Glodove, Grade 1 pupil, as she personifies herself as the lady scientist, Marie Curie. The Little Scientist contest was participated by chosen Grade 1 pupils who portrayed themselves as famous scientists.
Shortly after the little scientists took center stage, it was the Grade 2 pupils' turn to take the spotlight with their bold and courageous talents. Xavier Ateneo pupils gave their best in the performing arts. Some sang their heartfelt songs. Others shook the stage with their powerful dance moves and some performed elegantly their ballet and gymnastic routines.
The first-ever Mr and Ms Science, Math, and Technology Pageant in Xavier Ateneo Grade School participated by selected Grade 3 pupils was a success. Each candidate had their own advocacy with regard to health, environment, and preservation of natural resources.
The Grade 4 pupils had their voices heard with their "Show and Tell" contest where they presented their chosen scientific and global issues with the aid of impressive slides with Microsoft Office PowerPoint that conveyed their stand on helping humanity.
Awesome scientific experiments were showcased along the pathway of the campus by talented and eloquent makers and builders of the Grade 5 level. They also expressed their creative talents through their videos using Microsoft Movie Maker.
The kuyas and ates of the Grade 6 level were pleasantly amazed at how much money they earned in the Market Day activity in a short span of time.
"I got overwhelmed by how many people really liked the things we sell," said Keziah Tumale, Grade 6 pupil. "We got tired but we are determined to earn a little more."
Things got techy when these pupils showed off their investigatory projects and created their own webpages using coded HTML.
Xavier Ateneo Grade School hopes that the pupils and their parents have appreciated how Science, Math, and Technology intertwine with our daily lives and their future with this month-long celebration.∎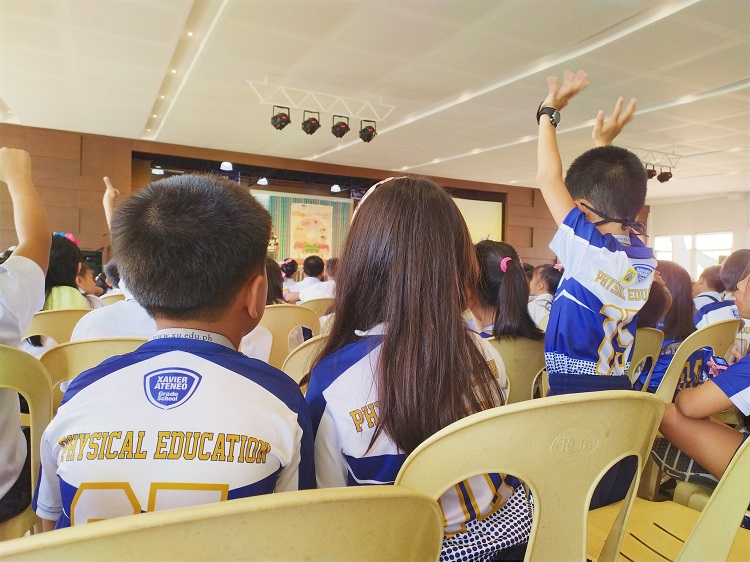 CHEERING FOR A FRIEND. Pupils show support for their classmate's performance in the Xavier Talent Show at the Xavier Ateneo Grade School Auditorium on September 27. Photo by Nico C Calunia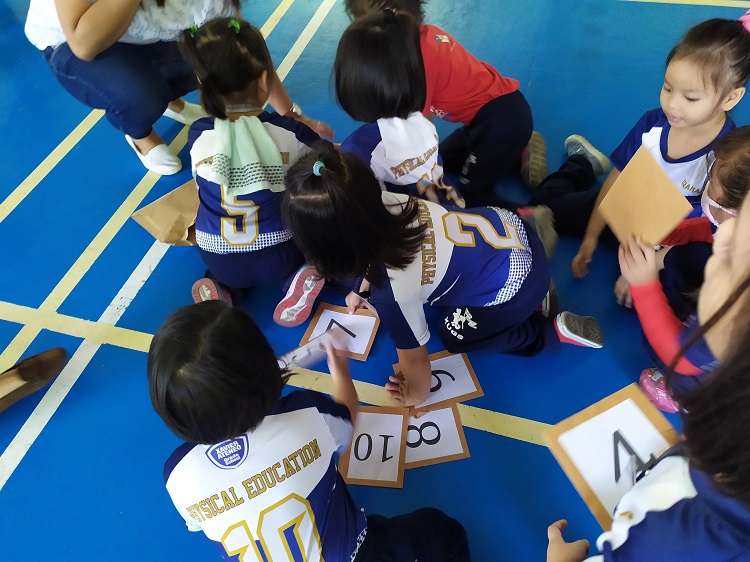 PRESCHOOL CHAOS. Young Preschool Xavier Ateneans scramble to finish the task in the Kiddie Amazing Race at the Xavier Ateneo Grade School covered courts on September 20. Photo by Nico C Calunia.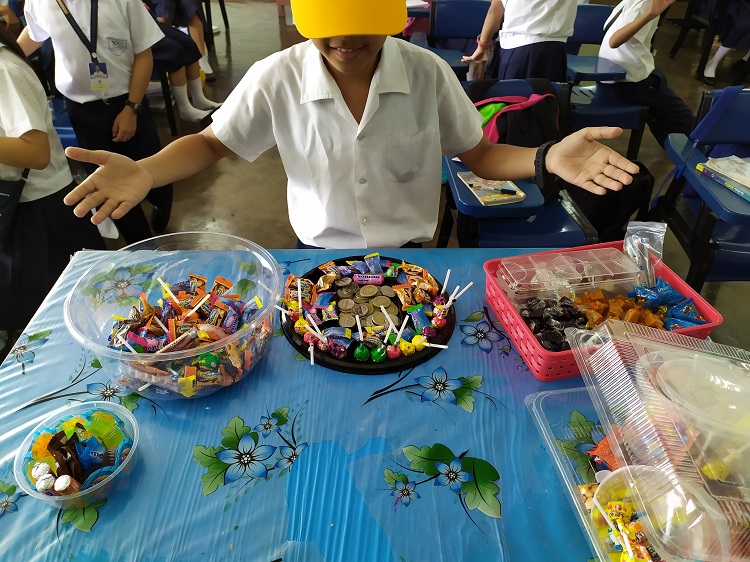 XAVIER ATENEO YOUNG ENTREPRENEURS. A Grade 6 pupil shows off his merchandise in the Market Day at Xavier Ateneo Grade School classroom on September 27. Photo by Nico C Calunia.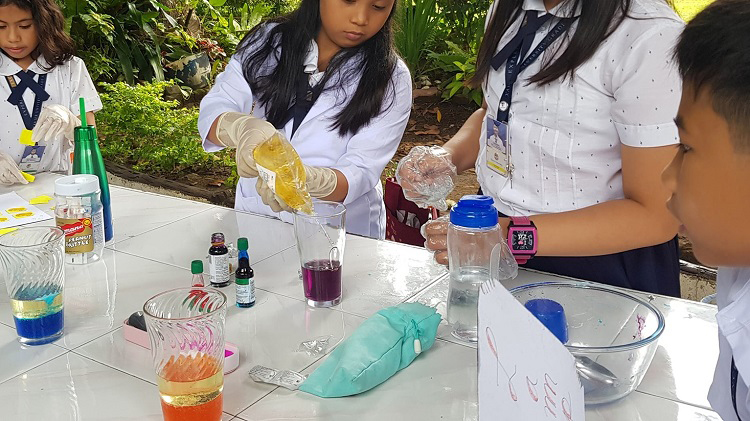 YOUNG SCIENTISTS ON THE PATHWAY. Young Grade 5 pupils concoct a special liquid in the Science Fair Exhibit along the pathways of Xavier Ateneo Grade School on September 13. Photo by Concepcion D. Bucod.