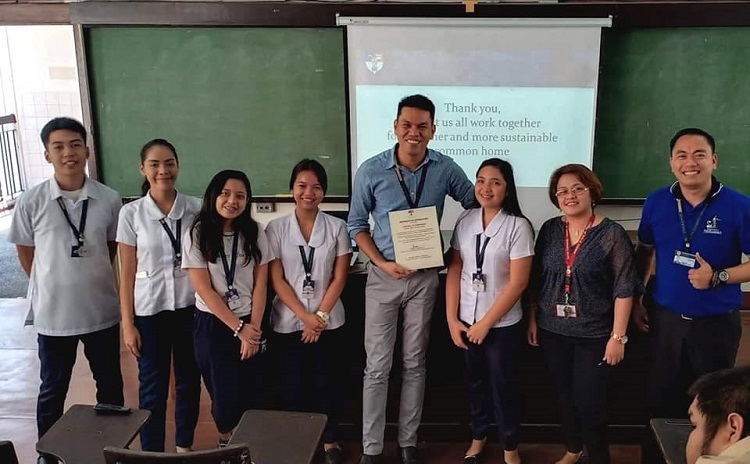 SMILES AND LESSONS. The students take a photo with Ivanell Ramonal Subrabas, director of student affairs, after the Hisgutanay on XU's Policies and Guidelines on the Prohibition of Single-Use Plastics. Supplied photo.
Report by Iana Edrianne Awayan, SSIAP Program Officer
The month of September was in full swing for the Xavier Ateneo Social Development cluster as it launched alternative classes through the Student Social Involvement and Advocacy Program (SSIAP) and in collaboration with the XU Central Student Government - Social Involvement Department and the National Service Training Program.
The first round of alternative classes ran from September 2 to 6 during the XU Mission and Ministry Week 2019, featuring the youth and their role in various areas of focus, such as in Education, Leadership and Volunteerism, Arts and Music, and Poverty, among others.
The second round called "Hisgutanay" was held on Sept 23-27 and focused on XU's policies and procedures on the prohibition of Single-Use Plastic Water Bottles (SUPWaB).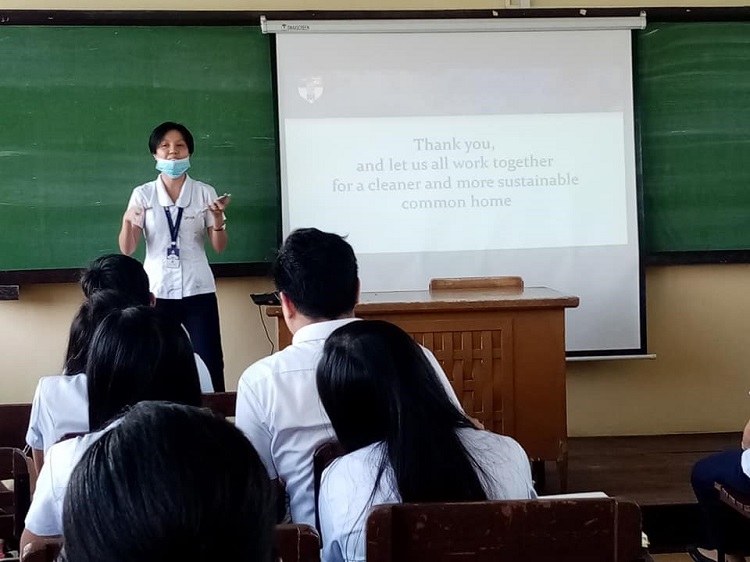 OUR COMMON HOME. A student-volunteer explains Xavier Ateneo's Policies and Guidelines on the Prohibition of the Single-Use Plastics, a collaborative effort of NSTP, SD-SSIAP, Green Campus Agenda, Mckeough Marine Center, Office of Student Affairs with our faculty partners. Supplied photo.
Several organizations, namely, XU-CSG, XU Night School Program, Tingog sa Kasanag (TISAKA), Dire Husi Initiatives, Samdhana Institute, Philippine Island Kids Foundation, XU Office of Student Affairs, and the Green Campus Agenda, were invited as resource groups to discuss in depth the areas of focus.
These alternative classes were organized to (1) deepen the understanding of the participants on a particular social issue, (2) engage them in the discourse, and (3) draw out their knowledge and insights on how to respond.
These were then integrated into the Psychology, Religious Studies, Biology and Economics subjects of select first-year and second-year students from different colleges. Faculty partners from each of the subjects conducted processing sessions during their classes after each alternative class.
With old and new partnerships forged and strengthened, the Social Development cluster, through the SSIAP, is looking forward to broadening the success and significance of this undertaking.∎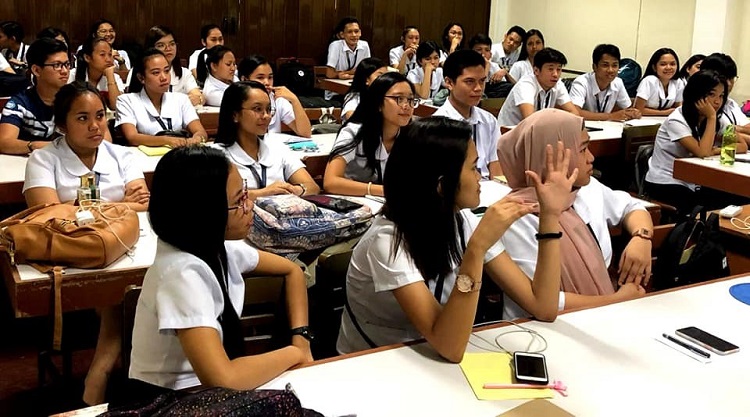 LEADERSHIP TALK. XU students listen attentively as Audrey Therese Yu, president of XU Central Student Government, talks on the youth's role in leadership and volunteerism. Supplied photo.