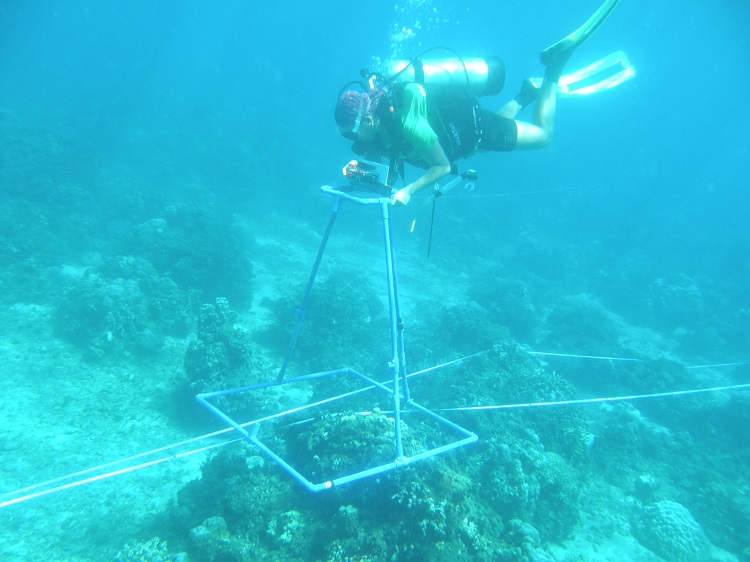 Xavier Ateneo's McKeough Marine Center (MMC) conducted the public presentations of the results of its coastal resource assessments of the existing marine protected areas (MPA) in barangays Bayabas and Gusa last October 2 and 4, 2019.
The events were held at the session halls of the two barangays, attended by the barangay officials, purok and zone leaders, fisherfolk association officers, youth representatives, and Pilipinas Shell Foundation Inc (PSFI) officials. MMC and PSFI are partners in this project.
The public presentation was aimed at informing the local stakeholders, especially the barangay and fisherfolk leaders on the condition of the corals and seagrasses inside their MPA's and making recommendations on what proper course of action to take for the management and sustainability of their MPAs.
Part of the forum was a workshop to gather from the local participants their plans and responses to the results presented by the MMC.
The MPA is a delineated part of the coastal waters where fishing is not allowed, to protect corals and other coastal ecosystems inside it and to allow replenishment of fish stock over time. Corals and seagrasses are breeding and nursery sites of fish and other marine organisms. Healthy corals and seagrasses would mean an increase in fish catch, more food, and higher income for the fisherfolks.
The MPAs of Bayabas and Gusa are judged as the first and second winners of Piyesta sa Dagat contest in 2018. The present challenge is how to sustain the productivity of the MPAs in the face of on-going infrastructure developments in the city.
After the public fora, the MMC will train the bantay dagat volunteers on how to conduct underwater monitoring and rehabilitation of corals. A bigger forum that includes city and national government agency officials will be organized by MMC on October 29.
The coral and seagrass assessment is part of a bigger project dubbed COREMAR or "Coastal Resource Assessment and Marine Debris Audit, which is funded by Pilipinas Shell Foundation Inc and implemented by McKeough Marine Center of the College of Arts and Sciences and the Social Development cluster of Xavier University - Ateneo de Cagayan.∎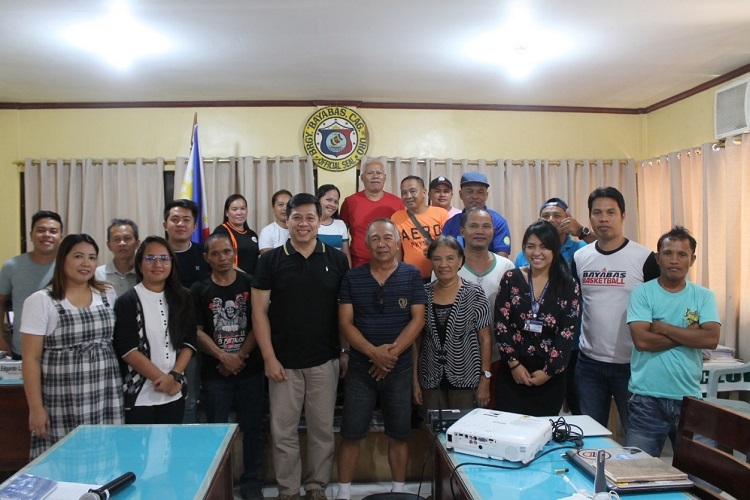 Participants of the Coastal and Marine Resource Presentation in Barangay Bayabas last Oct 2, 2019. Supplied photo.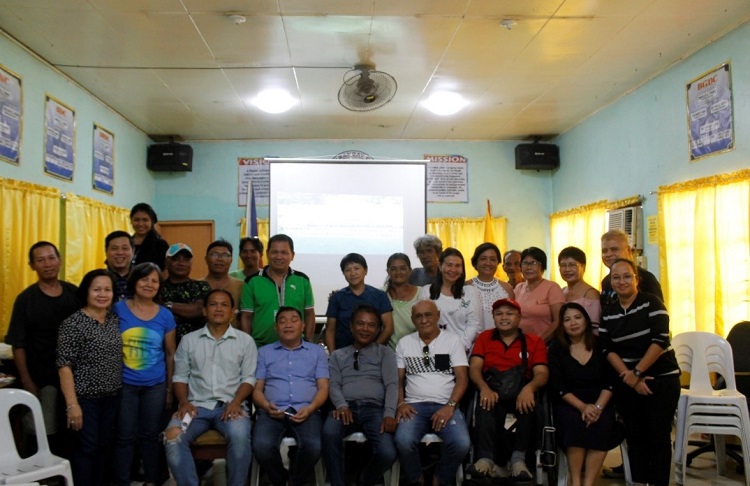 Participants of the Coastal and Marine Resource Presentation in Barangay Gusa last Oct 4, 2019. Supplied photo.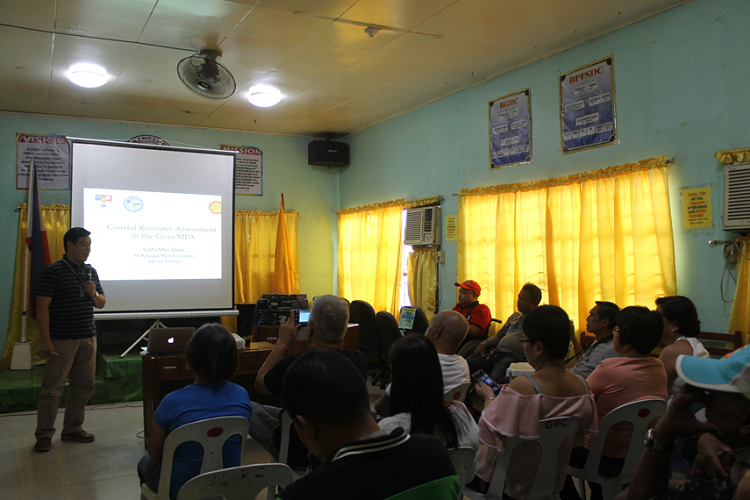 Fr Mars P Tan SJ, project leader, explains the importance of the project to the community. Supplied photo.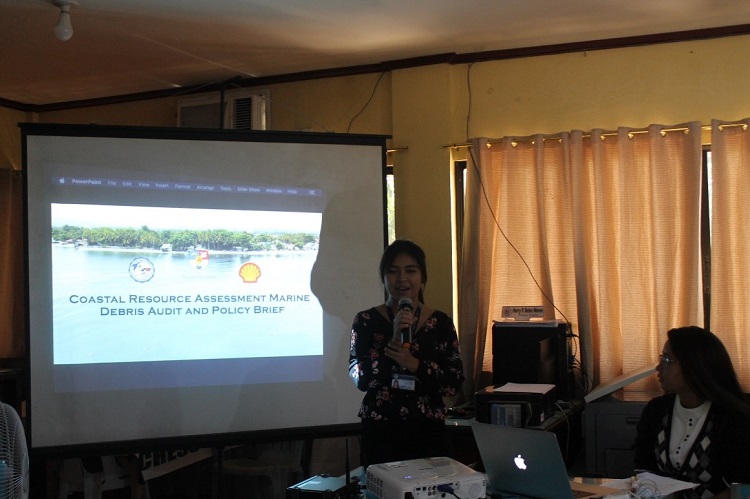 Dana Olano, XU Biology faculty and study leader, presents the technical results of the project. Supplied photo.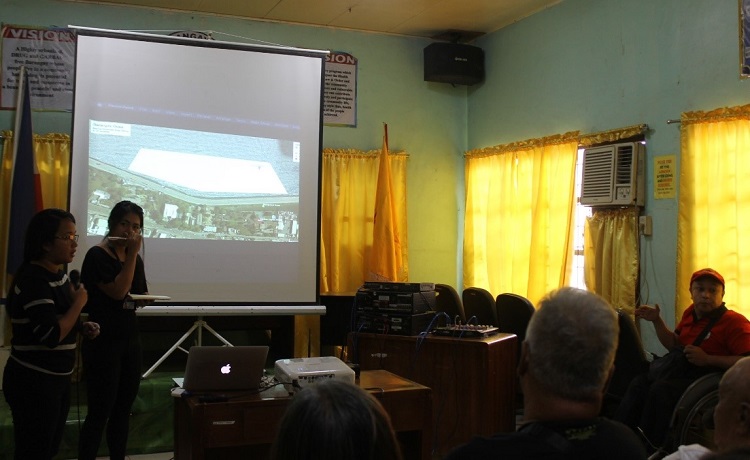 Sweet Neri, the research assistant of the project, explains the observed effects of coastal road construction to the MPA of Brgy Gusa. Supplied photo.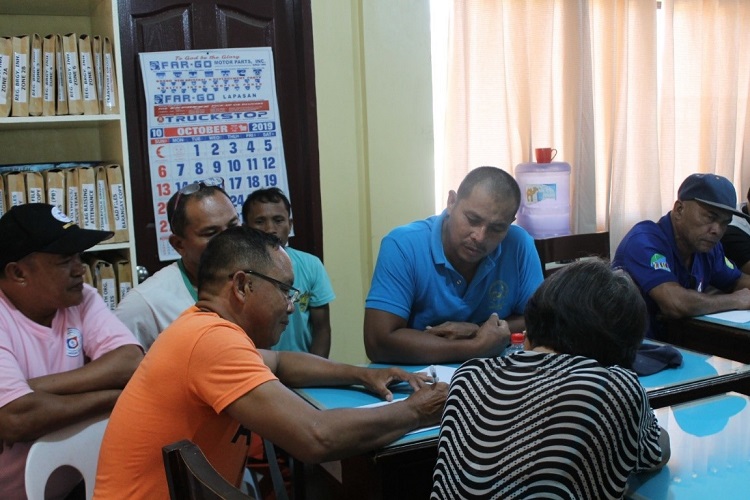 Barangay Bayabas zone leaders participate in small group discussions. Supplied photo.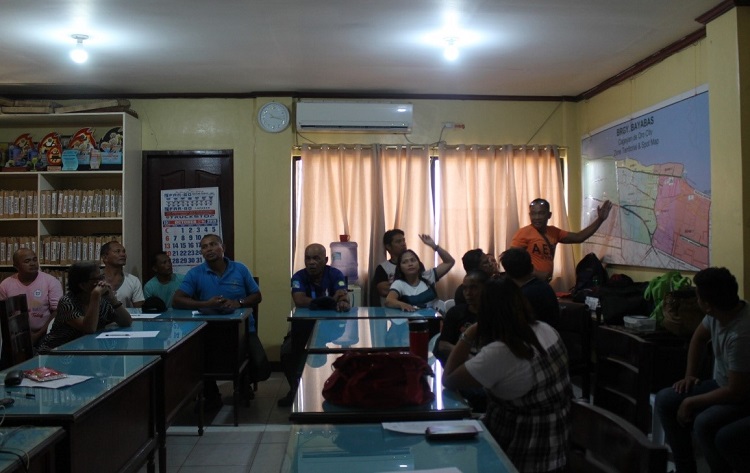 A barangay kagawad points out the location of the drainage that pollutes the MPA of Brgy Bayabas. Supplied photo.