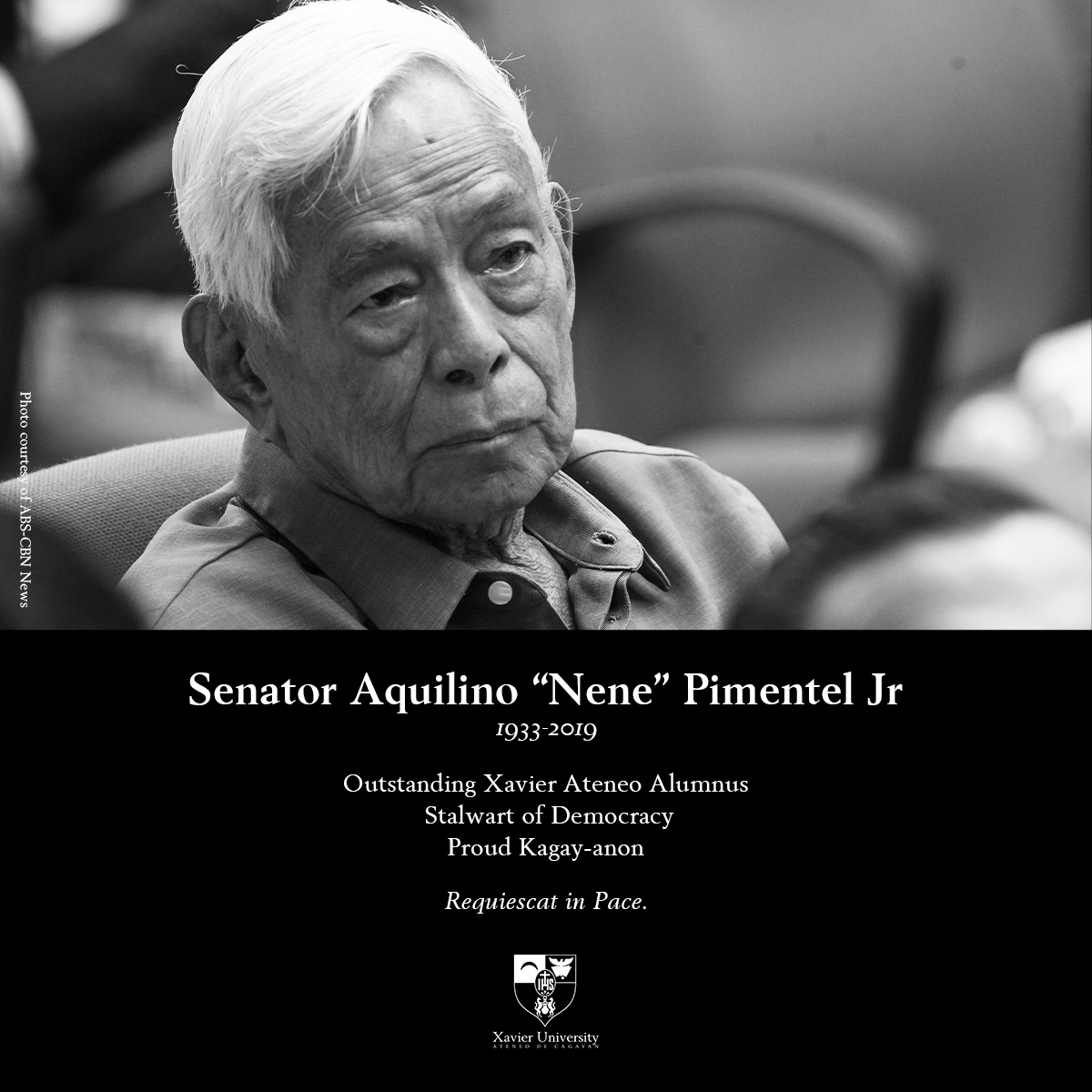 The Xavier Ateneo community grieves the passing of democracy stalwart and Outstanding XU Alumnus Senator Aquilino "Nene" Pimentel Jr on Sunday, the 20th of October 2019. Beyond being a true public servant, we will remember him as the "Father of the Local Government Code," a champion for the autonomy of local governments and a man of the people.
As a lawyer, Nene fought for the National Secretariat for Social Action of the Catholic Bishops' Conference, helping farmers, political activists, and the urban poor oppressed during the Marcos regime. Pimentel was a senator for three terms, from 1987 to 1992, then from 1998 to 2010. He was the Senate President from November 2000 to June 2001.
Senator Nene authored and sponsored laws that created the Philippine Sports Commission, the Autonomous Region in Muslim Mindanao, and the Philippine National Police, and he frontlined the Local Government Code of 1991 and the Generic Drugs Act of 1988. In recent years, he supported the movement to federalize the Philippines.
Pimentel was born on December 11, 1933 (the same year as the establishment of the Ateneo de Cagayan). He spent his high school up to law school (1948-1959) at Xavier University - Ateneo de Cagayan as a bright and remarkable student and leader. The Kagay-anon statesman is survived by his wife and six children. He was 85. ∎