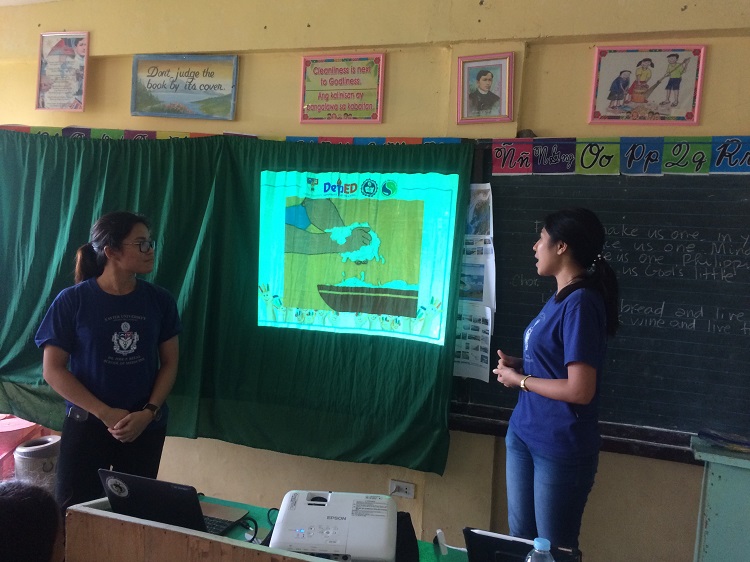 COMMITTED TO HANDWASHING EDUCATION. Fourth-year medical students of Xavier Ateneo conducted lectures focusing on the steps and importance of proper handwashing. Supplied photo.
Report by Karen S Tanseco, Riva Via D Absuelo, Ivan Kenneth A Gorospe, and Michael James G Magtibay
Combining the right ingredients ­­— soap and water — creates a recipe for handwashing that is considered as the single most important procedure for preventing the spread of diseases.
Studies have found a direct link between handwashing and improved overall health. According to the Water, Sanitation, and Hygiene (WASH) Advocates website, more than 40% of diarrhea in school-children result from transmission in school. More than a million children each year die of diarrhea, but handwashing could prevent 2/3 of those deaths. School-based handwashing programs and interventions can prevent up to 54% of absenteeism caused by diarrhea-related illnesses.
Ineffective handwashing and inequalities in handwashing facilities can put individuals, most especially, children, at higher risk for diseases that could impact health, education, and economic outcomes. Because of this, governments, schools, and public and private organizations endorse the Global Handwashing Day.
Celebrated every October 15, Global Handwashing Day is an advocacy day dedicated to increasing the awareness and understanding about the importance of handwashing with soap as an easy, effective, and inexpensive way to prevent diseases and save lives. This year's theme, "Clean Hands For All," follows the push to leave no one behind in the Sustainable Development Agenda. It also reminds us that we must be inclusive when addressing handwashing disparities.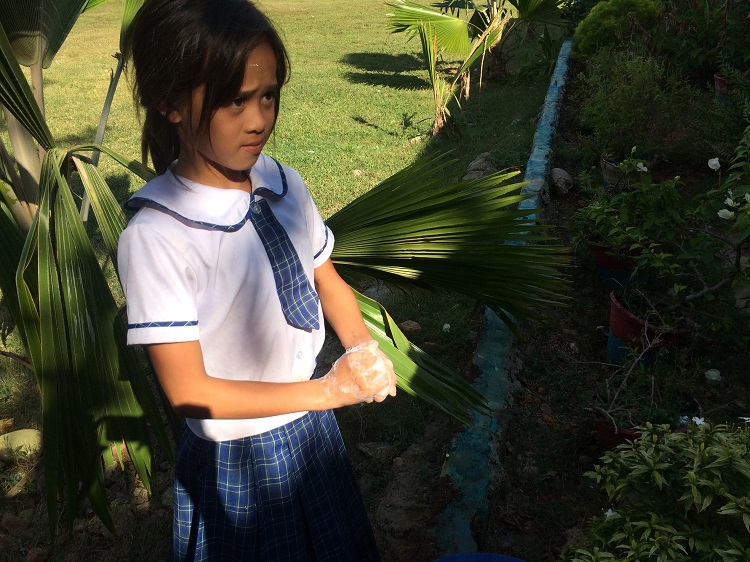 LIFE-SAVING LESSONS. An elementary school pupil washes her hands. Studies show that school-based handwashing programs and interventions can prevent up to 54% of absenteeism caused by diarrhea-related illnesses. Supplied photo.
As part of the international call to raise awareness about the importance of proper handwashing in preventing the spread of communicable diseases, the Sustainable Sanitation (SuSan) Center and Xavier University - Dr Jose P Rizal School of Medicine spearheaded lectures on handwashing as well as toothbrushing a few days before the Global Handwashing Day at Molocboloc Elementary School, Alubijid, Misamis Oriental. This was participated by elementary school pupils from kindergarten up to 6th grade.
The lectures focused mainly on steps for proper handwashing especially at critical times as well as toothbrushing and their importance. The lectures were kept inclusive and simple to motivate schoolchildren to form healthy habits that they could integrate to their lifestyle.
The culminating event kickstarted with actual washing of hands participated by everyone followed by serving of kid favorites chicken and spaghetti. Knowledge and creativity reigned free for the rest of the afternoon with activities focused on the importance of handwashing and hygiene such as quiz bowl, coloring and puppet-making contest, and puppet show, with the different teams vying for the prizes at stake.
After an eventful day, the schoolchildren received hygiene kits (each containing a bar of soap, hand towel, toothbrush, and toothpaste) which were generously donated by NSTP students of Xavier Ateneo, the Office of the Municipal Mayor of Alubijid, and private individuals.
Collaborative efforts between public, private, and voluntary sectors promoting handwashing and hygiene behaviors in schools are essential to effectively protect children's health and thereby create healthier communities.∎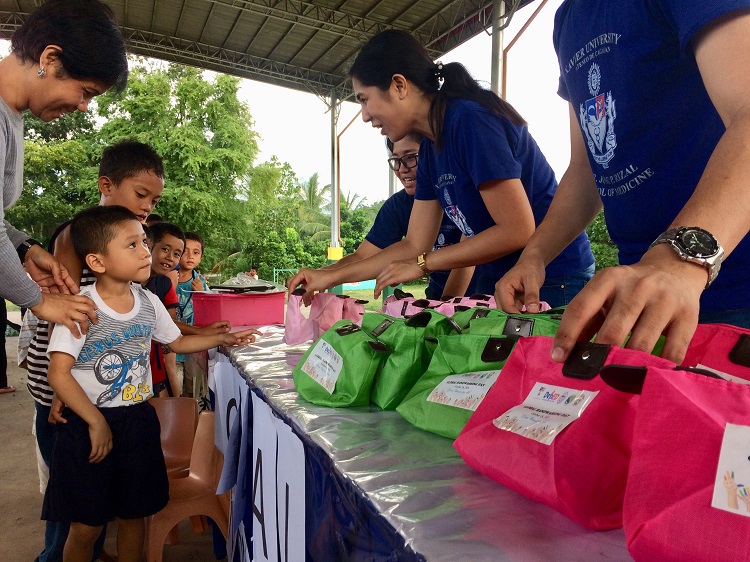 HYGIENE KITS FOR ALL. The pupils of Molocboloc Elementary School line up to receive hygiene kits. Supplied photo.