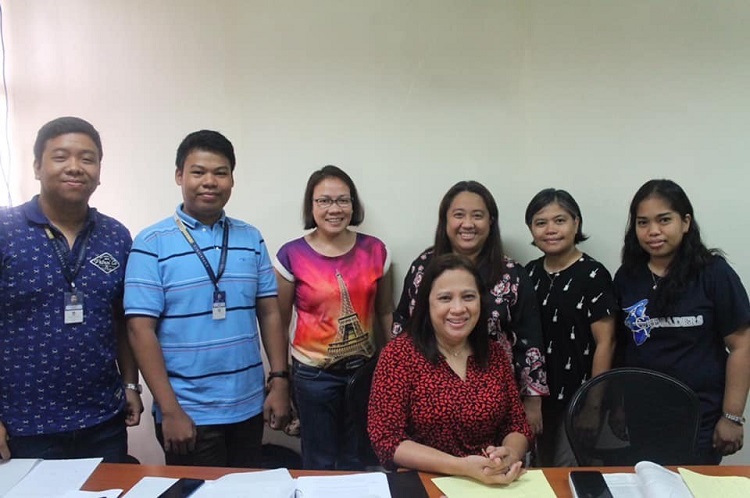 FUTURE ECONOMISTS. Dr Rosalina Palanca-Tan (seated, center) with her students in a certificate program during the last day of their face-to-face lecture. Supplied photo.
The Department of Economics of Xavier University - Ateneo de Cagayan, in partnership with the Department of Economics of Ateneo de Manila University, culminated its certificate program classes on Mathematical Economics and Macroeconomics for the first semester of AY2019-2020.
The face-to-face lecture on Mathematical Economics was held from August 19 to 23 (first session) and from August 16 to 20 (second session) at the Graduate School Conference Room. AdMU Economics Professor Dr Rosalina Palanca-Tan served as their lecturer. Tan finished her PhD in Economics at the Sophia University in Japan and her MA in Economics at Ateneo de Manila University. She also served as the chairperson of the Department of Japanese Studies in the same university.
The second certificate course (Macroeconomics) was held on October 7-11 and 28-30 at the Lucas Hall Room 204A. Dr Philip Arnold P Tuano, the chairperson of the AdMU Department of Economics, was the course lecturer. Tuano has a PhD in Economics from the University of the Philippines and a Master's Degree in Development Economics from the University of Sussex in the United Kingdom. He was a former director of the economic unit of the National Anti-Poverty Commission.
Two more certificate courses, namely Econometrics and Statistics for Economists, will be offered this second semester.
The certificate courses will be recited on a two-week modular set-up by an AdMU professor. For details, interested parties may email at This email address is being protected from spambots. You need JavaScript enabled to view it..∎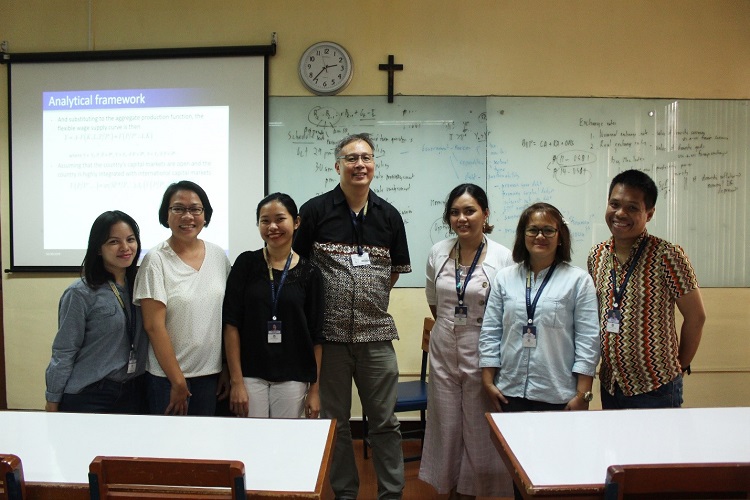 EMERGING MACROECONOMISTS. Graduate students take a group photo after their modular lecture on Macroeconomics with Dr Philip Arnold P Tuano. Supplied photo.