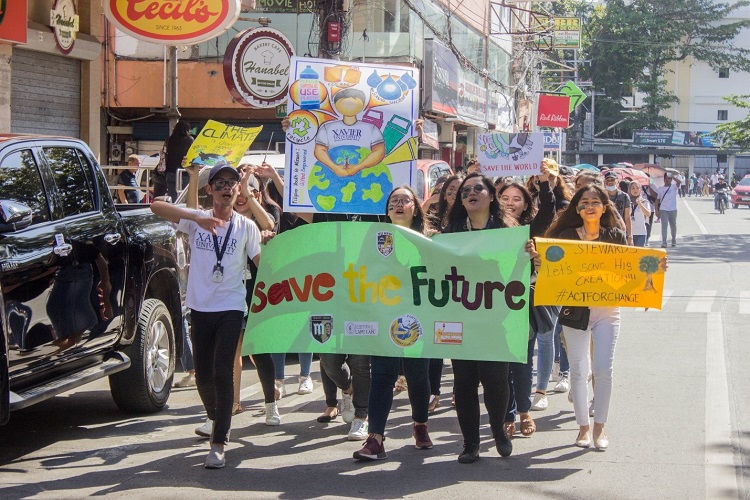 BIKE CARAVAN. Xavier Ateneo students and faculty members march on as they chant along the streets of Divisoria their cry for climate justice.

Report by Flor Ann A Bernas, NSTP2-AGC10
Photos by Efren Janier, BSDC-1
In celebration of Xavier University Festival Days 2019, the National Service Training Program (NSTP) students participated in the Bike Caravan on November 28.
The parade started from the University Main Lane and circled around Divisoria.
The NSTP students brought with them posters and placards showing awareness about the status of our environment.
This activity highlighted Pope Francis' Laudato Si: Care for Our Common Home. Laudato Si was developed around the concept of integral ecology, as a paradigm that articulates the fundamental relationships of the person: with God, with one's self, with other human beings, and with creation. This is a method of addressing and resolving the environmental problems we are confronted.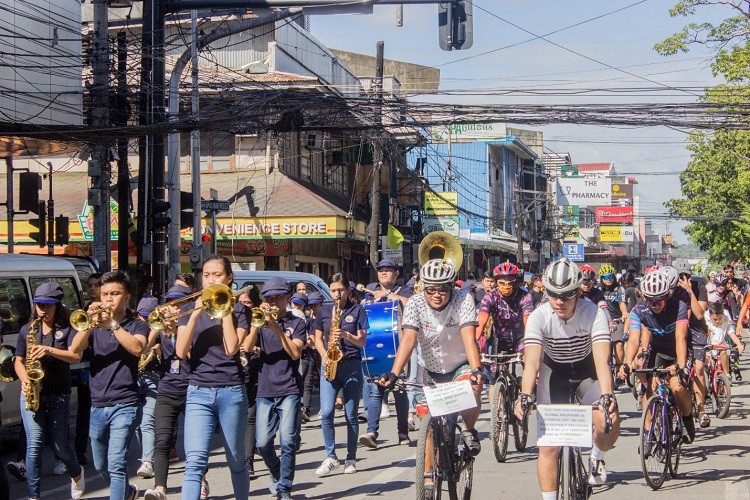 UNITY TOWARDS CLIMATE JUSTICE. XU Band, Bikers Association of Cagayan de Oro, alongside CDO skaters, parade along the streets of Divisoria.
This activity was the XU's way of helping save the environment. Students voiced out their stand towards climate change and their campaign for climate justice.
The said parade was also participated by the members of the Xavier Ateneo community, sikad drivers, Bikers Association of Cagayan de Oro, and the CDO Skaters.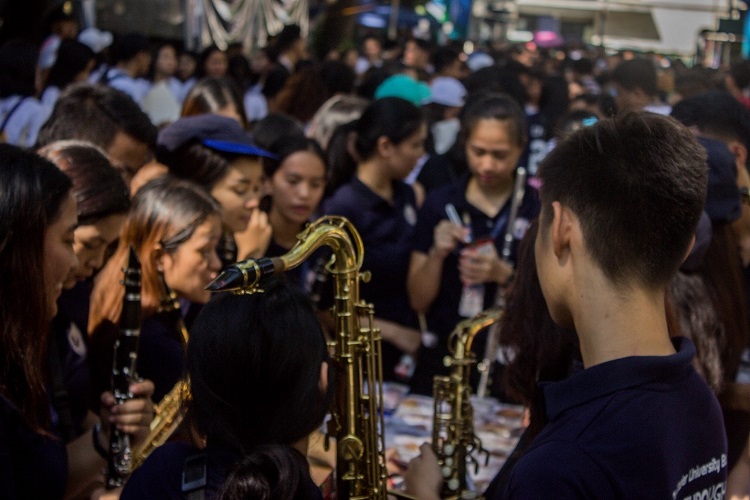 COMING TOGETHER. Xavier Ateneo band, XU students, faculty, and staff gather around main lane to enjoy the scrumptious food prepared for everyone.
With climate change as one of the most urgent issues of our time, the Xavier Ateneo students are advocating for decarbonization (the process of reducing our carbon footprints) not just in the city but around the world by taking this action.∎