Report by Friday Gulay Atilano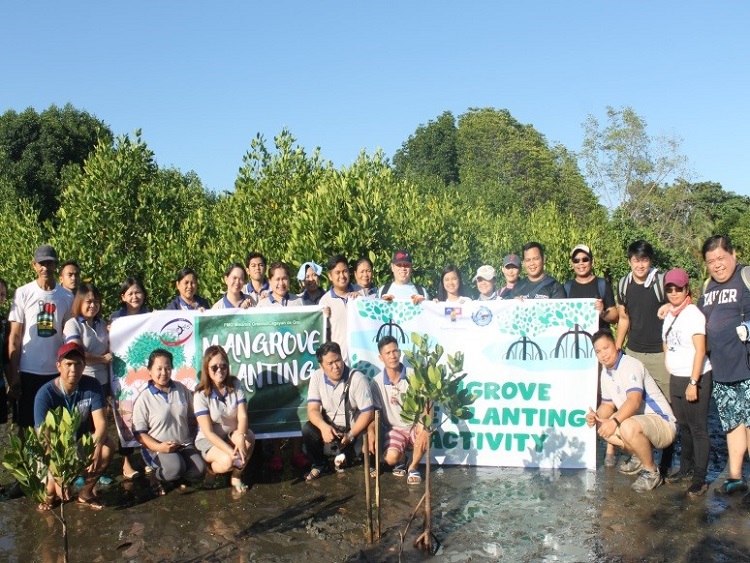 Xavier Ateneo - McKeough Marine Center (MMC) led the Mangrove Tree Planting activity as part of the Urban Greening Program for this year's theme of the University's Social Development Week, "Urban Development: Social and Environmental Challenges and Opportunities" held last January 24, 2020, in Barangay Bonbon, Cagayan de Oro City.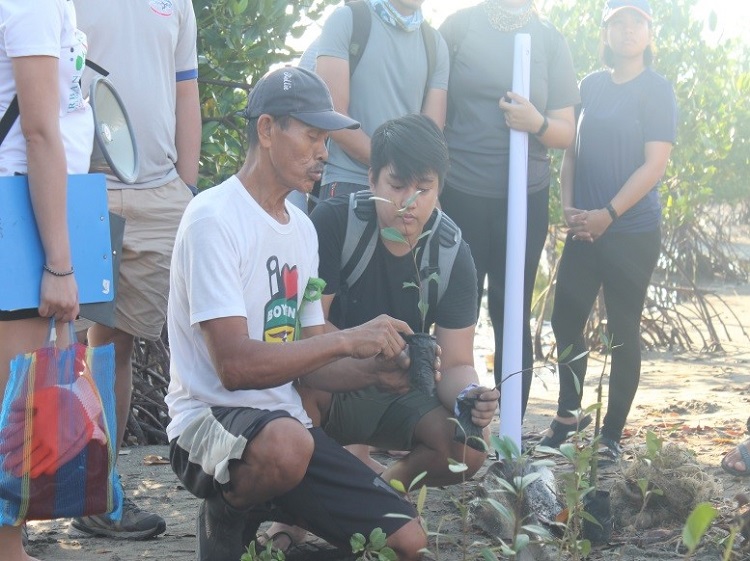 The activity was in partnership with the City Local Environment and Natural Resources Office (CLENRO) and the LGU of Barangay Bonbon. This endeavor is just a jumpstart of a possible long-term collaboration between Xavier University, CLENRO, and Barangay Bonbon in protecting and rehabilitating the marine and coastal resources of the city with an initial activity of mangrove planting in Barangay Bonbon. A Memorandum of Agreement (MOU) was fostered to strengthen the partnership and ensure the successful growth and development of the mangroves.
The Urban Greening activity started with a short program at Kiosko Kagawasan, Divisoria Plaza. Joining with the event was our counterpart volunteers who were also having a simultaneous tree planting activity in Barangay Tablon. The program was graced with the messages of Engr. Armen A. Cuenca, head of CLENRO and Mr. Roel R. Ravanera, VP for Social Development Office. At the end of the program, the volunteers recited the Urban Greening Pledge before going to their respective planting sites.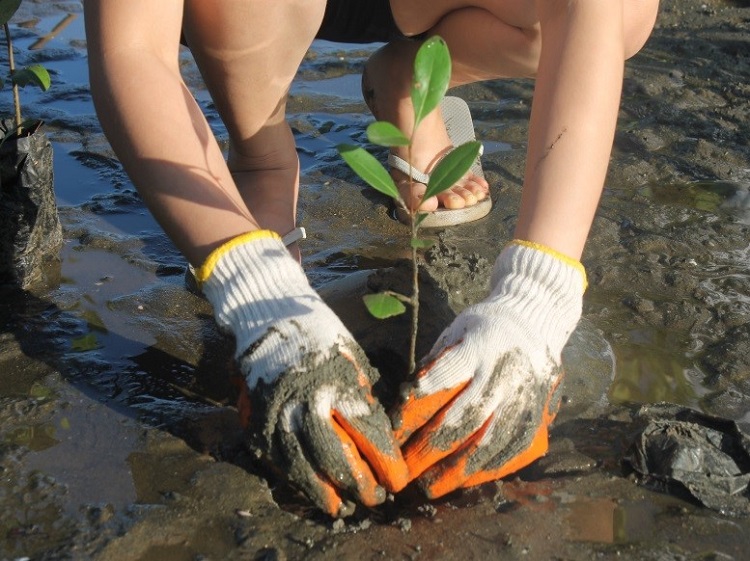 There were thirty six (36) volunteers in the mangrove tree planting activity, comprised of Xavier Ateneo faculty, staff, and alumni, and Philippine Ports Authority (PPA) employees. The tree planting activity introduced new mangrove species to be planted like Avicennia alba (miapi) and Bruguiera cylindrical (pototan). The seedlings of both species were propagated in Kinoguitan nursery, which was part of MMC's Mangrove Mapping in Macajalar Bay Project. A total of 400 mangrove seedlings including Rhizophora (bakhaw) species were planted in the mangroves site along the foreshore of Bonbon.