Report by Isabel Gonzalez
The Xavier University Sustainable Sanitation Center (SuSan Center) has a yearly event called Tabuan - a farmer's market. This is in line with the annual celebration of the Social Development Week themed Urban Development: Social and Environmental Challenges and Opportunities.
The activity lasted for 5 days from January 20 to 24 along the main lane of Xavier University, fronting the Science Center. It showcases the farm products of the SuSan Center's partner-farmer beneficiaries from Langaon, Baungon Bukidnon and products from the Xavier University Food Technology Center.
Handmade batik of women beneficiaries in one of the relocation sites in Marawi City were sold, as well as and handmade crafts from youth beneficiaries of Artsville from Cagayan de Oro City.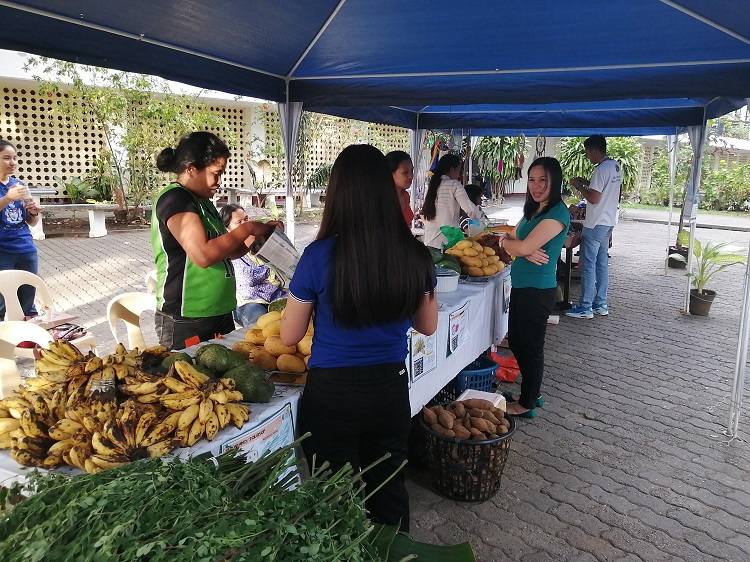 FARMER'S MARKET. Xavier Ateneo Tabuan 2020 features products from partner-farmer beneficiaries. Supplied Photo.
Tabuan featured food and drinks such as choco milk, yogurt and organic sea salts. Fresh fruits and vegetables were also available like Guyabano, Star Apple, Papaya, Rambutan, Malunggay, Sweet Potato and a variety of Mangoes (Ataulfo, Florida and Green Mango) and Bananas (Lakatan and Latundan).
Accessories such as hand-made bracelets and anklets made from recycled materials, dream catchers, caps, and malongs, bags, and pouches were sold as well.
The event also featured games with prizes that were enjoyed by XU students.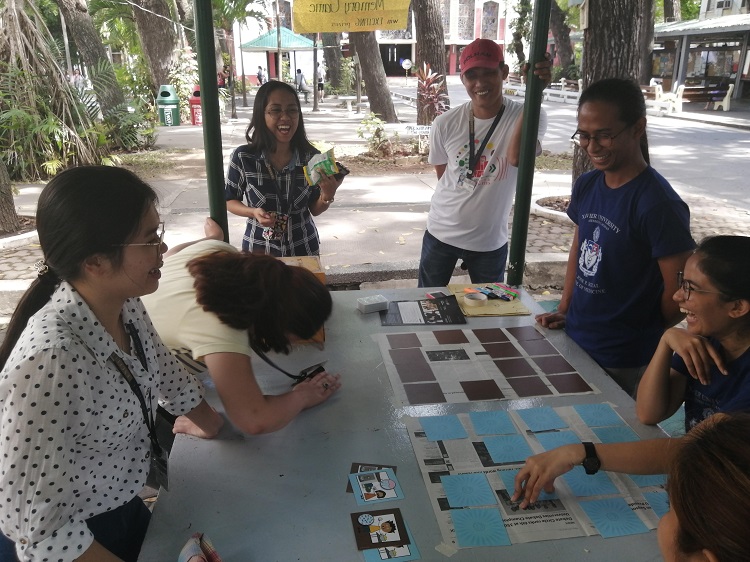 FUN IN SCHOOL. XU Medicine students facilitating the games enjoyed in TABUAN 2020. Supplied Photo.

Projects by the SuSan Center were also displayed such as Vermicomposting (composting using organic matter and worms to produce worm casts) and the Urine Diversion Dehydration Toilet (a toilet that doesn't require water. It separates feces from urine to make it easier for composting).
The projects were displayed to show fellow students and faculties the possibility of turning organic wastes to resources.∎