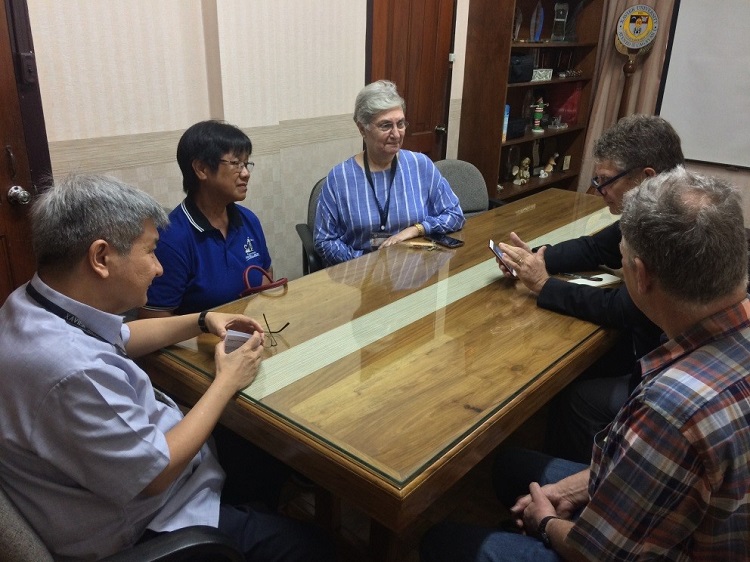 SUCCESSFUL MEETING. HE Goffin discussing with Fr. Roberto "Bobby" C Yap SJ and the team. Supplied photo.
CAGAYAN DE ORO, Philippines --- The team members of BIMWAM (Building up an Integrated Methodology for Water resources Assessment and Management) project, funded by ARES-CDD (Académie Supérieure de Recherche et d'Enseignement Supérieur- Cellule de Coopération au Developpement) come together semiannually to discuss the progress of the research.
The meetings are usually attended by University of Nammur professor Vincent Hallet, Université Catholique de Louvain professor Ignace Adant, University of Mons professor Pascal Goberniaux, La Salle Bacolod professor Ana Rosa Carmona, and Dr Guadalupe Calalang and Fr Mars Tan SJ Xavier University – Ateneo de Cagayan. This year, Engr Noe Desmet from Louvain and Felix de Selys Longchamps join the group.
His Excellency Michel Goffin, the Ambassador of the Kingdom of Belgium, joined the meeting on January 29th, 2020.
After meeting with XU president Fr Roberto "Bobby" C Yap SJ, Mr. Goffin was introduced to the team members afterwhich Hallet, the North Coordinator and Calalang, the South Coordinator, introduced the BIMWAM Research Program.
Then, Mark Sabines and Adrian Agbon, the two PhD scholars presented the progress of their studies.
It was followed by a discussion of the different stakeholders, MERWASCO for Medina and OPWA for Opol. The meeting was also attended by members of the local government units of the two municipalities as well representatives from El Salvador where the research is done.
HE Goffin, after lunch, expressed how the Belgian government through ARES is supporting projects helping local communities of Mindanao to improve their daily lives and is looking forward to other initiatives and partnerships involving Belgian universities and Xavier Ateneo.∎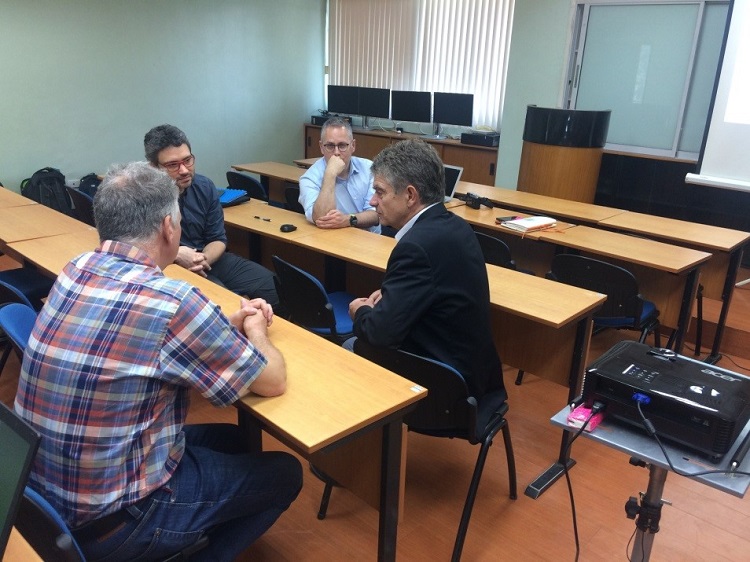 ALL EARS (L-R). HE Goffin, prof Adant, prof Goberniaux, and prof Hallet. Supplied Photo.

WARM WELCOME. Welcoming HE Goffin in front of the XU Church of the Immaculate Conception of the Blessed Virgin Mary. Supplied photo.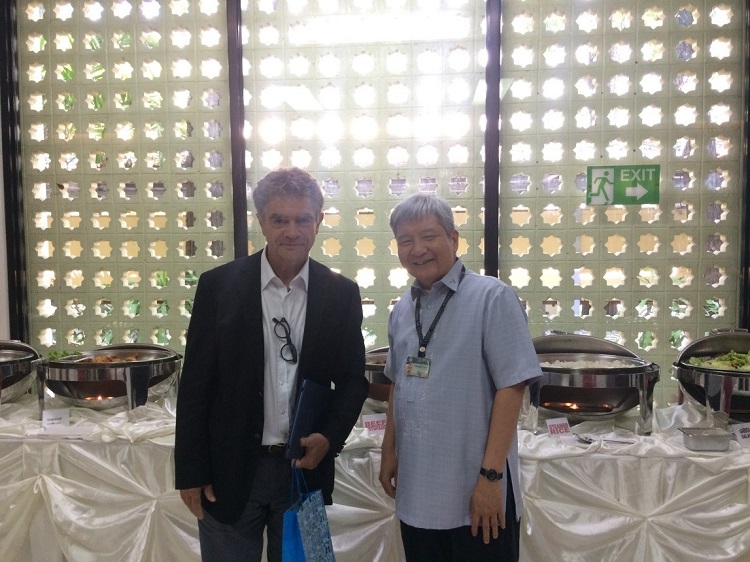 LUNCH TIME. HE Goffin and Fr Bobby Yap smile together for a shot. Supplied Photo.