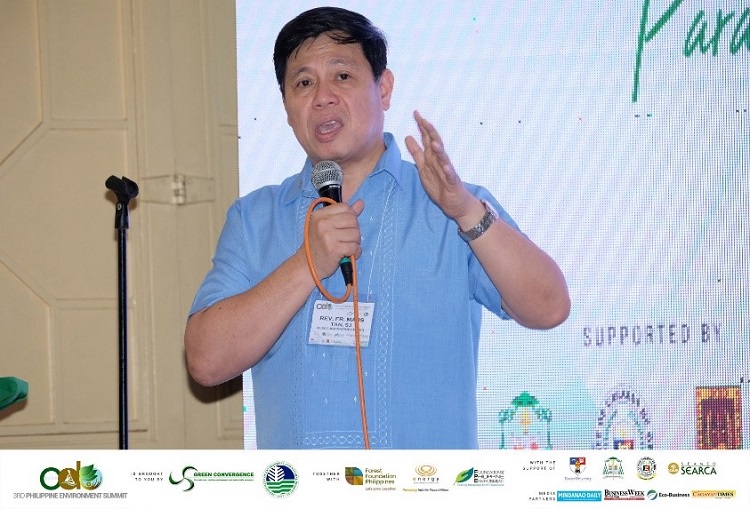 PRESENTING THE RESEARCH. Fr Mars P Tan, McKeough Marine Center director, presents the study at the 3rd Philippine Environment Summit. Supplied Photo.
CAGAYAN DE ORO CITY, Philippines --- The McKeough Marine Center (MMC) of Xavier University presented its recently completed mangrove mapping study in Macajalar Bay at the 3rd Philippine Environment Summit held at the Grand Caprice Restaurant and Convention Center, Cagayan de Oro City from February 26 to 28, 2020.
Fr Mars P Tan SJ, MMC director, presented the study which showed a few samples of Geographic Information System (GIS) based maps that contain various information that are important for the management and rehabilitation of the mangroves in the bay.
Some of these information are the geographical locations of the mature and newly-planted mangroves in the 14 local government units, species diversity, canopy cover, average stand basal area, substrate type, individual tree counts, sapling counts, seedling counts, and other relevant information.
The maps also identified the potential planting sites in the 14 LGUs in the Bay. The same GIS-based maps were made interactive and uploaded to the MMC webpage on Xavier University website.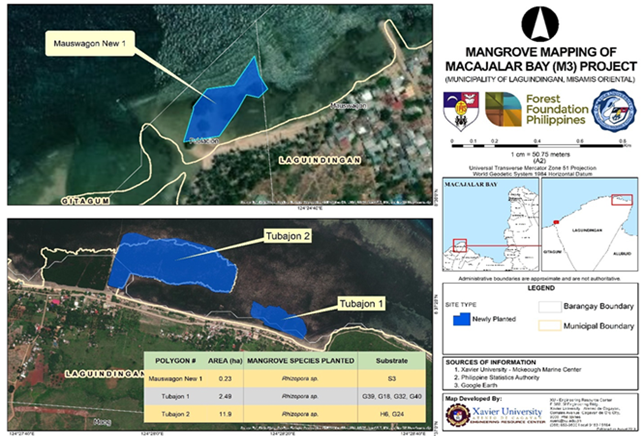 MAP 1. Newly-planted mangroves sites in the Municipality of Laguindingan, Misamis Oriental. Supplied Photo.
Fr Tan raised three important points in his presentation: 1) efficient mangrove rehabilitation means planting the right mangrove species in the right site; 2) better to plant diverse species of mangroves rather than just one (Bakhawan); 3) actual mangrove planting involves technical, social, financial, and even legal considerations.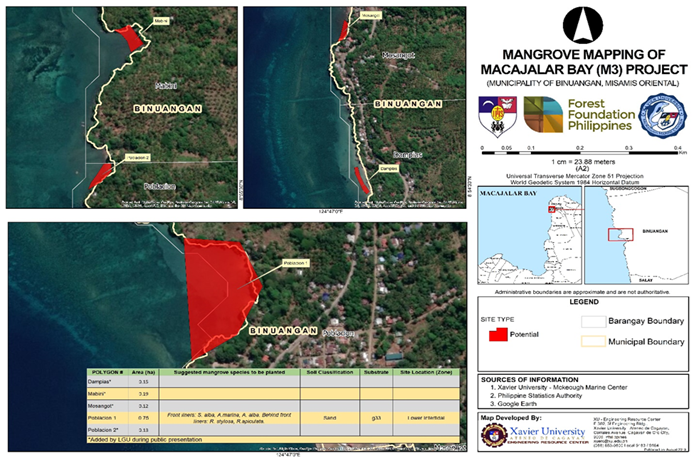 MAP 2. Potential planting sites in the municipality of Binuangan, Misamis Oriental. Supplied Photo.
The 3rd Philippine Environment Summit with the theme "Paradigm re (Shift): Heeding Nature" was organized by the Green Convergence Philippines and other national and local partners including Xavier Ateneo.∎