Following recent national directives placing the city of Cagayan de Oro in Modified General Community Quarantine, Xavier University - Ateneo de Cagayan is back to operation in full employee capacity starting June 8, Monday.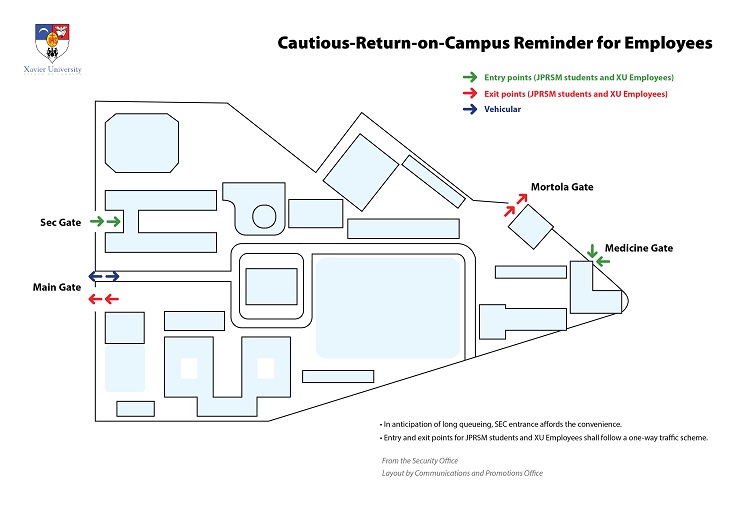 Only employees and students of the Dr Jose P Rizal School of Medicine (JPRSM) are allowed to enter the university premises following the pedestrian and vehicular traffic flow setup made by the XU Security Office.

Employees and JPRSM students are to enter the university premises at the SEC Gate or the Medicine Gate only. To exit XU, they should pass through the Main Gate or the Mortola Gate. The Main Gate will also serve as both the entrance and exit points for vehicles.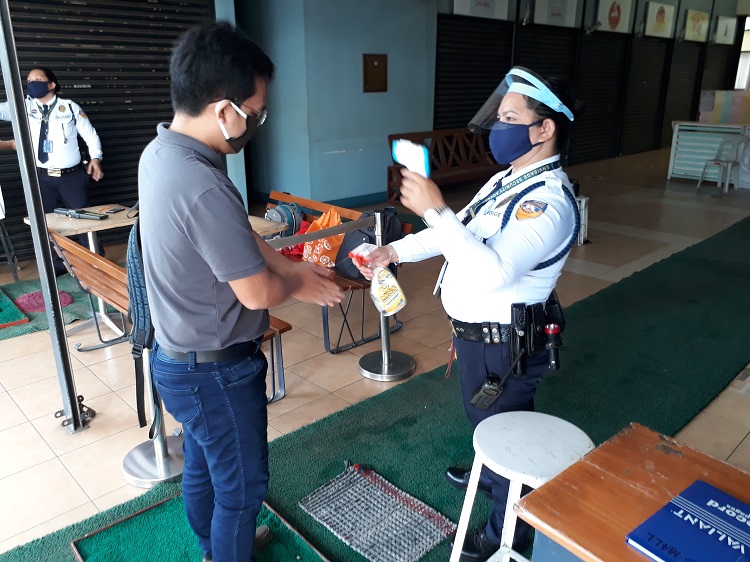 ENTERING XU. To enter, employees must pass through a foot bath, disinfect their hands, and have their temperatures read. Supplied photo.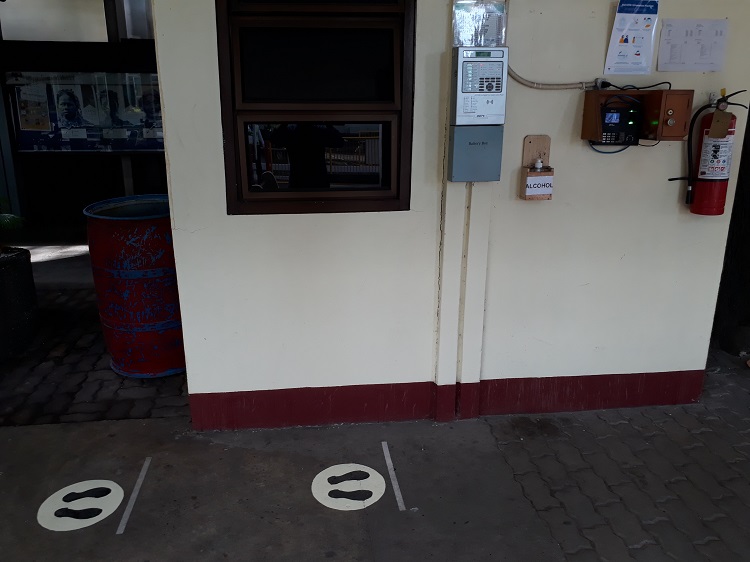 DISTANCING MEASURE. Foot markers are found around Xavier Ateneo to promote social distancing measures. Supplied photo.

Upon entrance, employees and JPRSM students pass by a foot bath, disinfect their hands with alcohol, and get their temperatures read. Foot markers and direction guides are in place around the university to ensure the practice of physical distancing measures.

To promote sanitary and safety precautions, the XU administration released infographics to employees bearing the basic COVID-19 prevention tips, proper office conduct, and social distancing measures.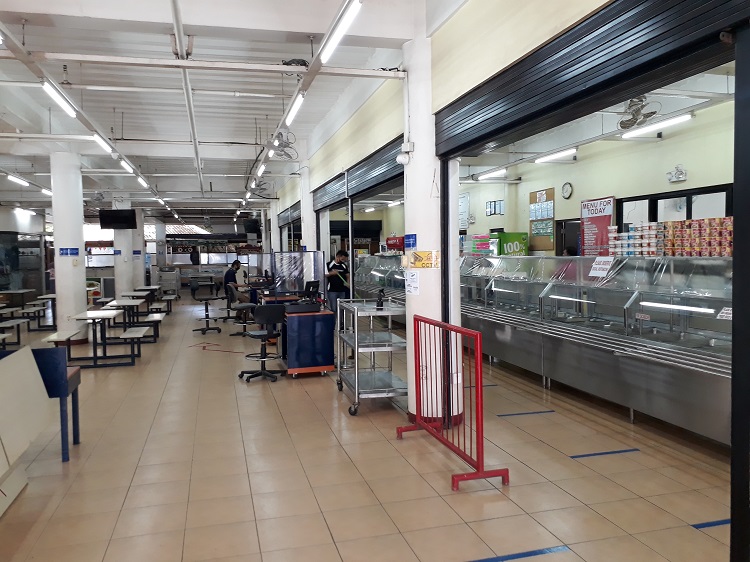 NOW OPEN. The Magis Canteen is now back in business with adjusted layout sensitive to COVID-19 preventive measures.
The university canteen is now back in business as well, with high acetate sheets installed around the serving and cashier areas to protect the canteen personnel and customers. The tables are one meter from each other and should only be used by one person.

Also visible around the campus are Philippine flags displayed outside the offices. As the Office of Mission and Ministry postponed their annual Independence Day program this year, the XU community is encouraged to display the Philippine flags in front of their workplace and houses.

In facing the new normal, Xavier Ateneo adheres to strict standards in order to keep the campus free from COVID-19.∎