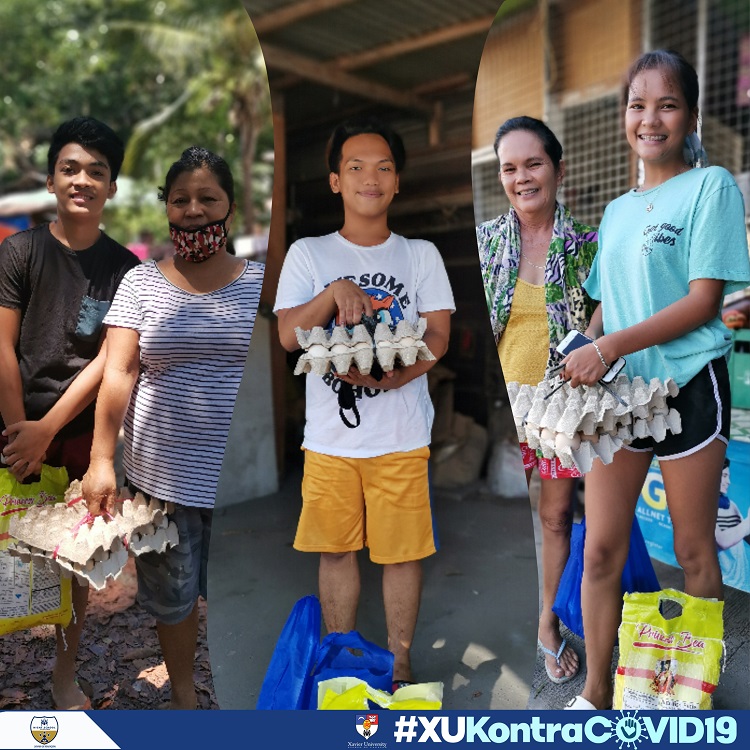 ALL SMILES. The recipients of the food assistance from the XU Night School Program - Alternative Learning System. Supplied photo.
By Dianne Kristie P Anislag
The Xavier Ateneo Night School Program - Alternative Learning System continues to move forward to its mission by responding to the immediate needs of its learners at this time of the pandemic. The Quick Response Mechanism of the program initiated a fundraising drive and supplemental food assistance/relief operation.
The program provided 4 sets of food pack, 21 sacks (25kg), 35 sacks (10kg), 75 sacks (5kg) of rice to its 35 learners, and select NSP alumni (homeless street children and learners from low-income families) who are greatly affected by the crisis since their main source of income is dependent on the foot-traffic of Divisoria and labor work in the city.
The food assistance drive was made successful through the collaborative efforts and Bayanihan spirit of generous individuals and groups, and the support from the Xavier Ateneo #XUKontraCovid19 campaign and the City Social Welfare and Development Office.
This initiative will continue to respond to the needs of the learners through the program Resource Mobilization Development to enable a diverse method of mobilizing resources, fundraising, and soliciting external funding sources in local, national, and international agencies.
Inspired by the mission of cura personalis, and through the bountiful contributions of private and public organizations in the city, the program will carry on with this advocacy and with the common goal of helping the vulnerable sectors in the locality.
More photos below.