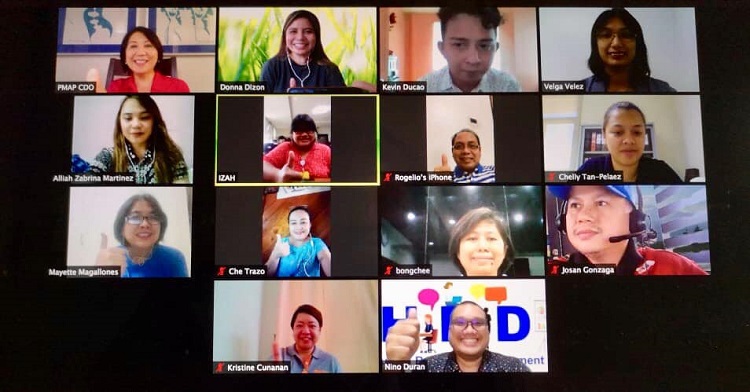 Written by Niño Mae Duran, PhD
As a managing partner of SupportZebra, it is my responsibility to look after the needs of my employees. I am especially worried about their growth and how SupportZebra can help them achieve their professional goals. Enrolling in the Certificate Course of HRD taught me many lessons particularly in training and development. It was very timely because we are currently reviewing the reasons why some of our team leaders couldn't meet their metrices. As a result, they are not enjoying the incentives that go along with hitting their targets. I was deliberating on whether this was a will issue, a want issue or a capacity issue. When Ma'am Sol discussed training and development and competency gap assessment, it gave me a better understanding and knowledge on what methodology to use in getting accurate training needs analysis and creating a training plan that is directed to improving our young team leaders.
It was only a week or so ago, when I discussed with my leadership team our team leaders' lack of motivation to work for the incentive. I wanted to find out what is causing this and how we can address it. I gave direction to the HR-OD team to come up with a TNA and competency gap assessment and re-visit the training plan which they previously submitted. Luckily, we were able to fast track the TNA and got the results last week. True enough, we discovered that there were technical aspects of the job that our team leaders need to improve on. We also found out that apart from understanding their basic tasks, they are not yet fully equipped in leading their teams.
HR-OD together with Operations, re-convened to finalize the training plan based on the lessons I have shared to them. As of the moment, we are able to come up with 5 training modules which was a result of that competency gap assessment and TNA we prepared. The result was a better plan and a better view of what we can give to our team leaders.
We are excited to roll out this program to our Operations Team. We intend to launch this program with a bang. In a challenging time like this when everything seems to have been on a standstill, I am very happy that we can still come up with a project such as this.
I want to thank our Course Facilitator, Ma'am Sol Amir for her patience in leading the new norm classroom set up. I know it was not easy at first to connect with your students online but she was able to keep her grace intact and still impart to us these learnings.
I never regretted enrolling in this HR Development Certificate Course, under DHRM in Xavier Ateneo. Learning was fun and the simplicity of how it was taught made it easier for us to apply the concepts in our work. I salute you, Ma'am Sol. Thank you! To my classmates in HRD class, many thanks for the inputs and the best practices you have shared with us.
Working and learning at the same time is a lot of fun!