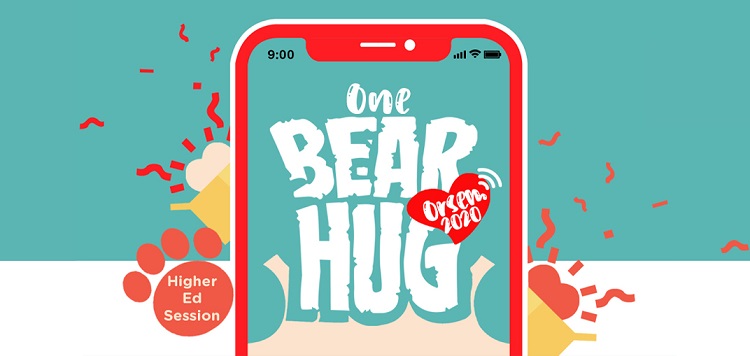 Xavier University - Ateneo de Cagayan is the first Higher Education Institution in Cagayan de Oro City to open its doors to students under the new normal. While the pandemic is ongoing, Xavier Ateneo did not forget to give its college freshmen the welcome they deserve, albeit in a virtual set-up.
Emphasizing togetherness despite the physical distance, the two-day orientation seminar named One Bear Hug made students feel the excitement of starting the school year.
Outgoing XU President Fr Roberto "Bobby" C Yap SJ tells the class of 2024 during the OrSem mass: "You are called, not only to be men and women for others, but also you are called to be persons with others. You do not journey alone. All members of the XU community are concerned with one another and learn from each other."
"Jesuit education promotes community and relies on the spirit of community. Forming deep and lasting friendships would be a gift you will surely receive during your XU experience. Building community will be a special challenge for this school year." Yap continues.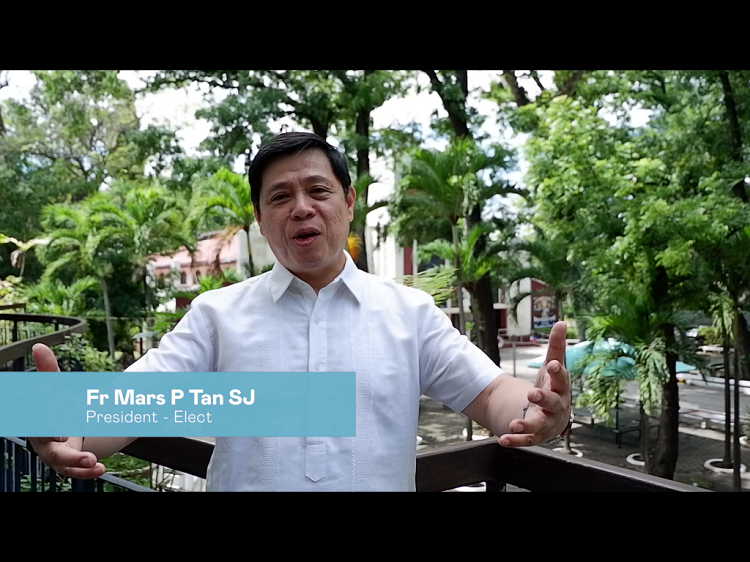 VIRTUAL BEAR HUG. XU President-elect Fr Mars P Tan SJ sends his virtual bear hug to the Class of 2024 in a video message for #ORSEMOneBearHug. Supplied photo.

XU under the new normal
Xavier Ateneo opens the college school year with Home-Based Learning which consists of portable learning packets (soft and hard copy), online learning (synchronous and asynchronous), and online learning support. Courses that cannot be delivered by this mode of learning will be postponed to a later time.
As challenging as it is for the students, the school year will also be no picnic to Fr Mars P Tan SJ. He is set to be the fifteenth- and first Mindanaoan president of the university.
Even though they are restricted in more ways than one, students were praised by Fr Mars for continuing to study in Xavier Ateneo. "This is the new normal and we have to live with it." he says.
Tan adds, "Here at Xavier Ateneo, I assure you as I speak on behalf of the school administrators, teachers, formators, and non-teaching staff, that we will do our best to help and assist you to adjust, learn, and make the most out of the quality, holistic, Jesuit education which Xavier Ateneo will offer you under the new flexible mode of learning."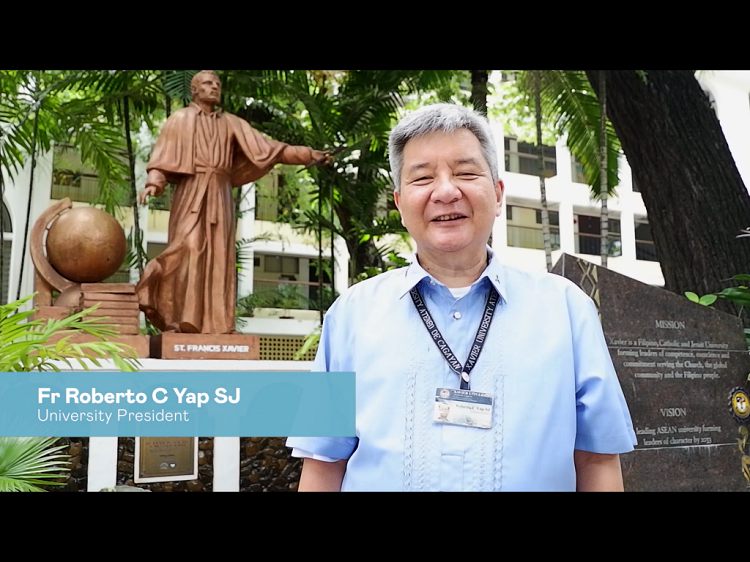 CHALLENGING YEAR AHEAD. Outgoing XU President Fr Roberto "Bobby" C Yap SJ encourages Xavier Ateneo students to be self-directed for this school year in a video message for #ORSEMOneBearHug. Supplied photo.

On a successful school year
Yap welcomes Xavier Ateneo students with a challenge to be self-directed for this school year. Like Fr Mars, Yap assures that XU is ready and subsequently asks the same to the students, "Are you ready?"
"I would like to ask that you seriously prepare to be self-directed students. Our new mode will require personalized learning." Fr Bobby adds: "You must have purposeful initiative. You must really have initiative in your education and not just be helpless or expect to be spoon-fed."
To be self-directed, Fr Bobby relates that students should set their own learning goals and own up to their own standard of excellence. Students must also stay focused on avoiding distractions from various social media platforms and concentrating on the synchronous and asynchronous classes.
"We expect that under this new mode, you really have to push back your comfort zones" Fr Bobby shares.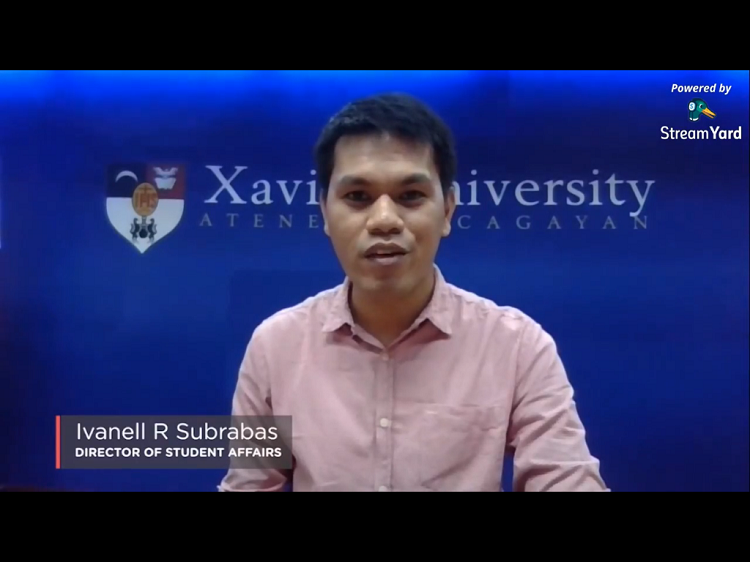 XU FAMILY. Office of Student Affairs Director Ivanell R Subrabas thanks students for choosing XU in a video message for #ORSEMOneBearHug. Supplied photo.

One Bear Hug OrSem trends online
While OrSem 2020 was only done virtually, it did not shy away from becoming one of the Top Trending Topics with buzzwords such as #ORSEMOneBearHug, #eLearn, and #XavierAteneo dominating the Philippine Twitter space.
Similar to previous 'normal' OrSems, Xavier Ateneo students showcased their talents in a Talent Expo. Heartfelt song renditions and upbeat dances on the second day of the OrSem were met with appreciative comments from the audience.
After the talent expo, a short tribute to Fr Bobby was shown. After nine years of leading Xavier Ateneo, he is set to become the president of Ateneo de Manila University on August 2020.
Office of Student Affairs Director Ivanell R Subrabas ends the two-day event with a message to the students, "Xavier Ateneo is a family that will nurture you and instill in you what it means to be excellent not just in your studies but also in different aspects of your life."
Xavier University - Ateneo de Cagayan, in keeping true to its promise of forming men and women for others, will adapt to challenges and continue to provide the Filipino, Catholic, and Jesuit education marked with its brand of excellence for the years to come.∎
For students who missed to participate, #ORSEMOneBearHug is available for online streaming via the official Youtube channel of the XU ORSEM Now.