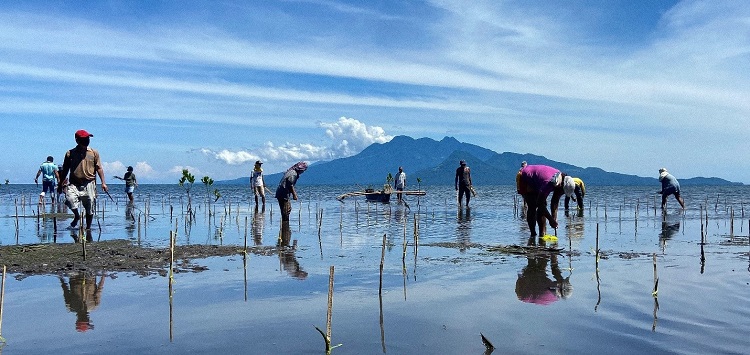 Xavier Ateneo embarks on a bay-wide Mangrove Rehabilitation Project in Macajalar Bay
In March of 2018, Xavier Ateneo McKeough Marine Center (XU-MMC), in partnership with Forest Foundation Philippines (FFP), undertook a research project entitled Mangrove Mapping in Macajalar Bay (M³). The project established three (3) newly-constructed nurseries in different municipalities in Misamis Oriental. It also helped train local members of peoples' organizations in terms of mangrove propagation and management. And as its main objective, GIS-based maps of mature, newly-planted mangroves and potential planting sites were produced. In fact, an interactive website map of the distribution of mangroves in Macajalar Bay was made available online.
In July 2020, another research project was launched by XU-MMC with the support from Forest Foundation Philippines (FFP). This research project, entitled "Strengthening the Capacity of the Peoples' Organizations to Rehabilitate the Mangrove areas in Macajalar Bay (MANGREBAY)" aims to rehabilitate the potential areas in Macajalar Bay recognized from the previous project by outplanting 50,000 diversified mangrove seedlings for the entire duration of the project. The project also aims to empower the local people by conducting various trainings that will help them improve their skills in propagating and managing mangroves.
The project team already conducted municipal courtesy visits and ocular surveys for potential outplanting sites in four municipalities in Misamis Oriental namely in El Salvador, Cagayan de Oro City, Balingasag, and Kinoguitan. These municipalities serve as pilot areas for mangrove rehabilitation in the first year of the project.
On August 11, 2020, XU-MMC hosted the project's first outplanting activity in Brgy. Buko, Kinoguitan in Misamis Oriental. A total of 2,000 mangrove seedlings were initially planted on the chosen potential sites within the area. The event was successfully done following the pandemic protocols mandated locally. This initial outplanting activity was participated by representatives from LGU- Kinoguitan headed by the municipal mayor Hon. Lilibeth Lagbas. Along with the XU-MMC team, members of Buko Fisherfolks Association (People's Organization) in Barangay Buko also made a big part in the success of the activity.
This initial mangrove outplanting activity is only the first step in the rehabilitation of mangroves in Macajalar Bay. There is still a long way to go: more seedlings to be propagated and more technical preparations to be handled. Hence, with the active participation from the peoples' organizations and support from the local government, mangroves will surely sprout in the muddy substrates of Macajalar Bay.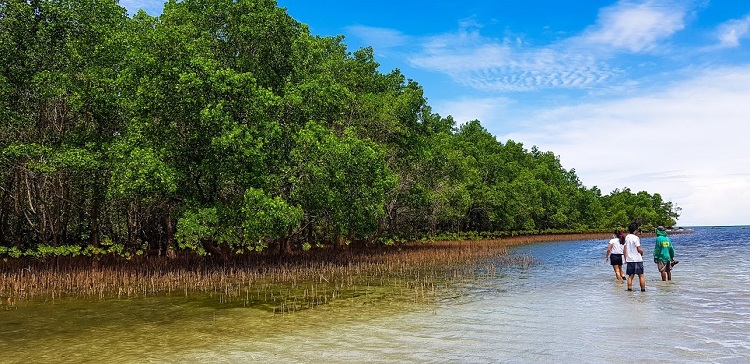 Ocular survey in Brgy. Buko, Kinoguitan, Misamis Oriental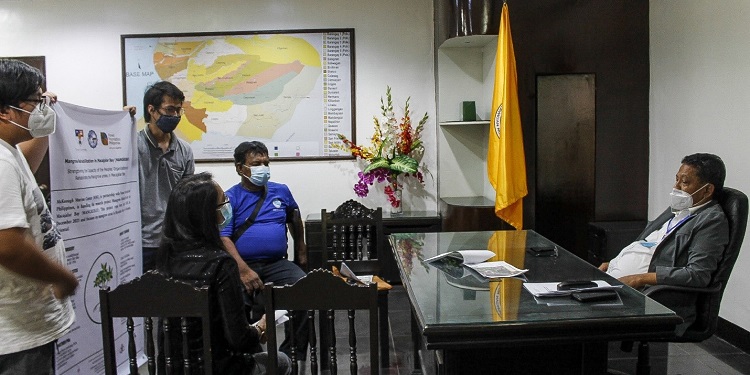 Courtesy visit led by Dr. Astrid Sinco (MMC Director) in Balingasag, Misamis Oriental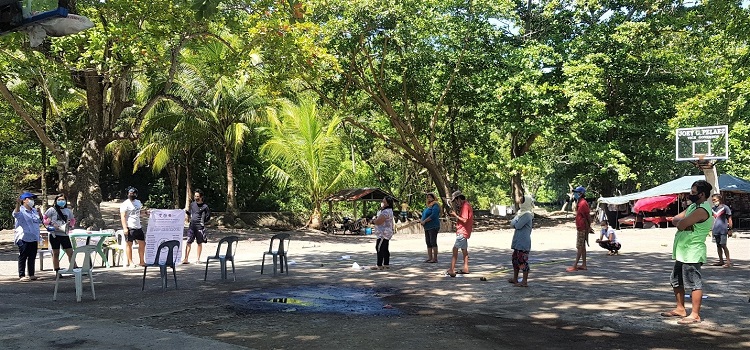 Short program conducted before the mangrove outplanting activity in Brgy. Buko, Kinoguitan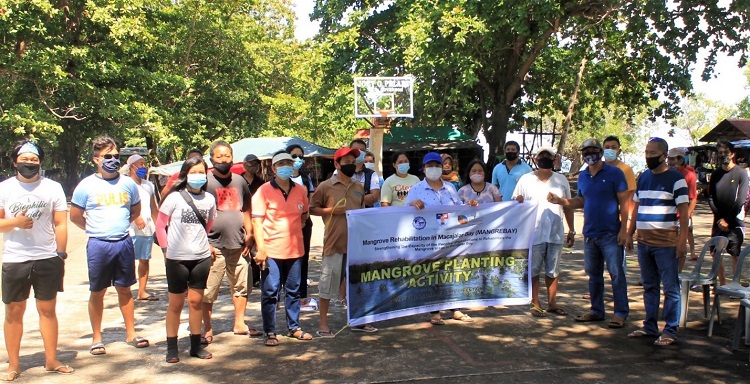 Participants from LGU-Kinoguitan and members of Buko Fisherfolks Association