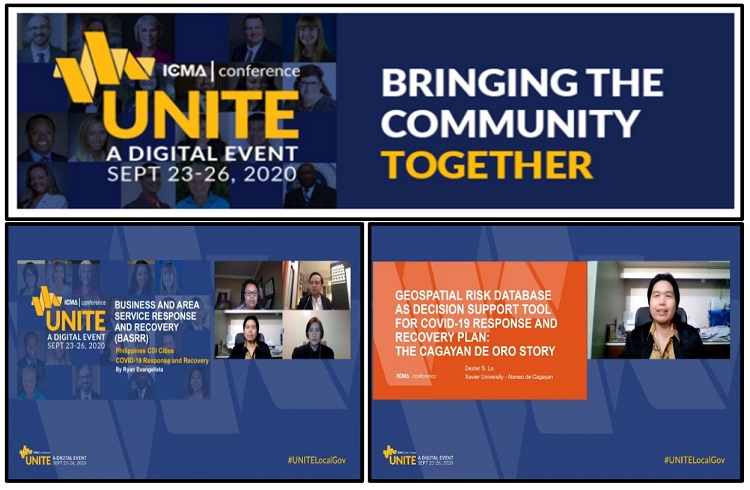 The International City/County Management Association (ICMA) is an association of local government professionals which has implemented 500 programs in more than 70 countries across the globe. It represents more than 13,000 local government professionals committed in improving the quality of local government performance by providing mentorship, training and partnership opportunities. Its global network includes 35+ international affiliates on six continents,  offices in Slovakia, China, Mexico, and an anchor organization in India (the Urban Management Centre). ICMA is recognized for its expertise in fostering inclusive local government management, advancing the role of citizens and civil society, improving public service delivery among its many contributions and achievements in the field of local governance administration and management.
ICMA holds an annual conference attended by local government professionals and stakeholders however, as in person gatherings are not possible at this time of pandemic, ICMA went virtual through "UNITE: A Digital Event (ICMA Annual Conference)". The pandemic has made it possible for the annual conference to reach wider audience in order to share the network's wide array of knowledge products which could benefit nations all over the world especially developing countries like the Philippines. The conference is aimed at (1) responding to and recovering from the pandemic; and (2) the many other social, budgeting, financial, planning, public safety, infrastructure and more issues that municipalities confront. It also provides a platform for professionals to engage and learn in ways that have been difficult and expensive in the past.
As part of its Asia Track Sessions, ICMA featured the topic, "Business and Area Service Response and Recovery Planning for Secondary Cities" in which the Strengthening Urban Resilience for Growth with Equity (SURGE) Project of the USAID was featured. The session covered the experiences of CDI cities in facing the pandemic during lockdown, discussed the importance of business and area service response and recovery planning as well as its implementation challenges. It is in the same session that Xavier Ateneo's Web-GRiD for COVID-19 was presented by Engr Dexter S Lo (Director of Institutional Societal Engaged under the Social Development Office) in his topic, "Geospatial Risk Database as Decision Support Tool: The Cagayan de Oro Story". Engr Lo highlighted how the tool aided Cagayan de Oro City in crafting its COVID 19 Response and Recovery by providing data through a dashboard that shows information of the City's COVID 19 situation. He further emphasized that it is essential to understand the risk perspective of the COVID 19 pandemic in terms of vulnerability and capacity of exposed elements particularly the business sector and its sub sectors. In his synthesis he said, "As a University (Xavier Ateneo), we are here as a support to government… we are here to develop solutions for and with society"
The digital conference was attended by Enp/Engr Jefferson R Vallente, Jr (Professor of the College of Engineering), Therese Rhea Rose M Baliwag (Projects Manager of Institutional Societal Engagement under the Social Development Office), and Victoria Melissa C Pulido (Program Officer and Formator of the Service Learning Program under the Social Development Office). The sessions and exhibits are still accessible through the website unite.icma.org until November 2020.