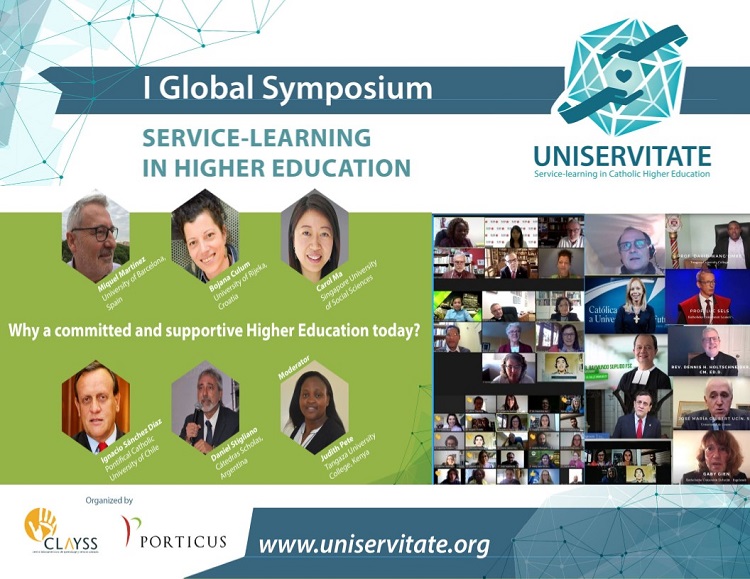 Xavier Ateneo goes global as it was invited to take part in UNISERVITATE'S "Global Symposium on Service Learning in Higher Education" last 29-30 October. The symposium was held virtually and was attended by various SL implementers from Catholic Higher Education Institutions (CHEIs) in Europe, Asia, Africa, Oceania and Latin America.
UNISERVITATE is a global program for the promotion of service-learning (SL) in Catholic Higher Education. Its objective is to generate a systemic change through the institutionalization of SL as a tool to achieve its mission of offering an integral education to the new generations and involving them in an active commitment to the problems of our time. The primary goal of the symposium is to introduce the the program as a potent network for SL implementers in CHEIs. In the long term, it hopes to create learning spaces for conversations and research on the social and spiritual dimension of SL as a tool to marry academic excellence and community service to uphold the catholic identity of CHEIs.
Xavier Ateneo also took part in the workshop on "Solidarity, youth protagonism and academic quality in Catholic Higher Education" where resource speakers from De La Salle University (Philippines), Katholische Universitat Eichstatt- Ingolstadt (Germany) and Katholieke Universiteit Leuven (Belgium) shared their experiences and learnings in the implementation of SL in their institutions. It was followed by a break out session among SL implementers, administrators and educators who shared their reflections on the learnings and challenges on SL implementation and the viability of establishing a SL network among CHEIs.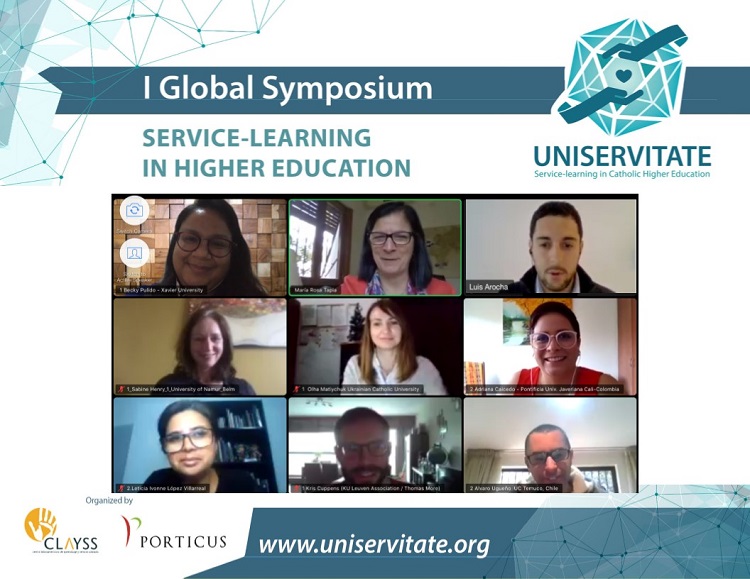 This global network is a promising development in institutionalizing SL as a tool to advance the social dimension of catholic education. This innovation serves as an avenue for students in CHEIs to engage their communities and help address social problems through their respective fields and expertise. SL has gained global recognition and is considered a game changer in education as it promotes a multi disciplinary approach in academic and social formation. With this development, Xavier Ateneo is committed in sharing its SL experience and in taking part in this global initiative.
Xavier Ateneo was represented by the Formators of the Service Learning Program headed by Engr Gail dela Rita (SLP Director), Victoria Melissa Pulido (SL Formator) and Siegred Lastimoso (SL Admin Assistant).