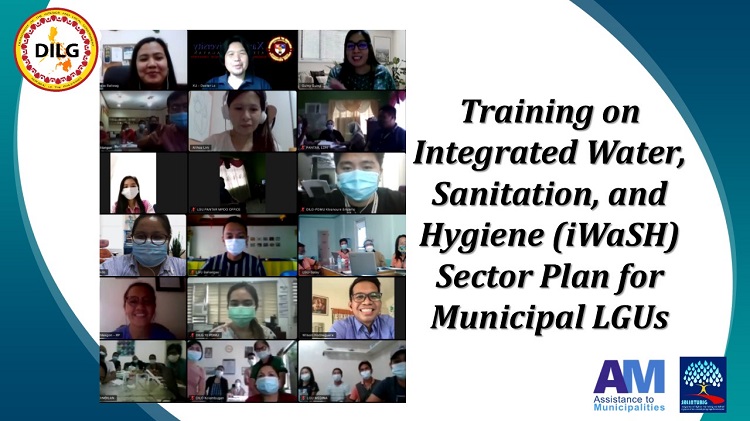 Xavier Ateneo has been in the frontlines in engaging with the local government and the private sector in capacitating localities through the Regional Water, Sanitation and Hygiene Hubs created by the Department of Interior and Local Government to support its program of providing water supply and sanitation to the region. Specifically, Xavier Ateneo assists DILG in the roll-out sessions for LGUs and assists these LGUs in the creation of their Integrated Water, Sanitation and Hygiene Plan (See: Xavier Ateneo takes part in the virtual training for Regional Water, Sanitation and Hygiene Sector Assessment and Planning)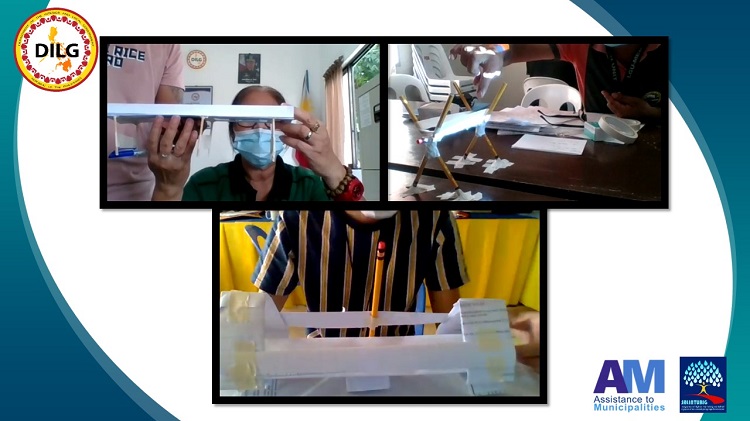 In October 26-30, 2020, Xavier Ateneo and DILG 10 conducted a week-long training on "Integrated Water, Sanitation and Hygiene (iWaSH) Sector Planning" which is a follow through of the training on sector assessment conducted last July 2020. It was participated by eight (8) Municipal LGUs in Misamis Oriental, Lanao del Norte and Bukidnon namely, Medina, Salay, Kadingilan, Kalilangan, Baliangao, Kolambogan, Kitaotao and Pantar. The primary goal of the trainings is to equip participating LGUs with skills that will aid them in the creation of an iWaSH plan for their locality.
The training on sector planning, discussed the 'Theory of Change' which highlights the importance of identifying the problem and the desired outcomes before developing activities, solutions and interventions. The framework also advocates the participation of the community as a key element in developing an inclusive and human-rights based program that will address their needs. Coaching and mentoring will also be provided as part of DILG's commitment of assisting the LGUs in the finalization of their iWaSH plan. Moreover, the plan will also be the basis for DILG's funding support in order to assist the LGUs in the implementation of iWaSH related programs and initiatives.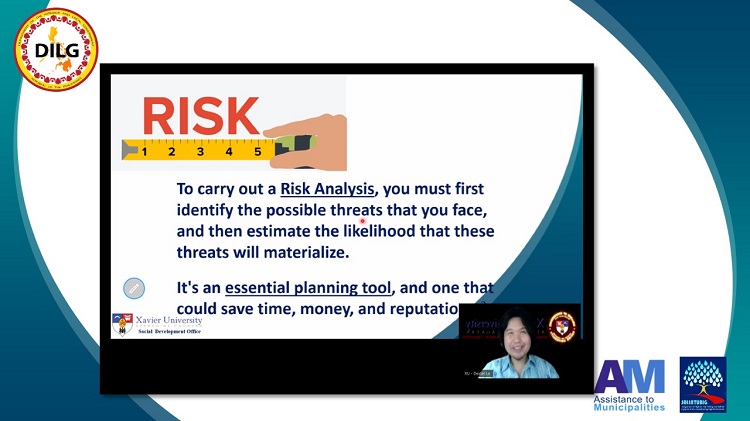 Xavier Ateneo's Engr Dexter S Lo (Director of Institutional Societal Engagement under the Social Development Office), Dr Gina S Itchon (Director of the Center for Global Health under the Dr Jose P Rizal School of Medicine), Engr Edwin Richard R Ortiz (Chairperson of the Chemical Engineering Department of the College of Engineering), Therese Rhea Rose M Baliwag (Projects Manager of Institutional Societal Engagement under the Social Development Office), and Victoria Melissa C Pulido (Program Officer and Formator of the Service Learning Program under the Social Development Office) were part of the team of resource speakers in the training. They were joined by representatives from RHUB 10 and DILG 10 namely, Ms Meiyoshi Masgon, Mr Wilson Hormeguera, Mr Robert dela Serna and Ms Guanalyn E Guibone.