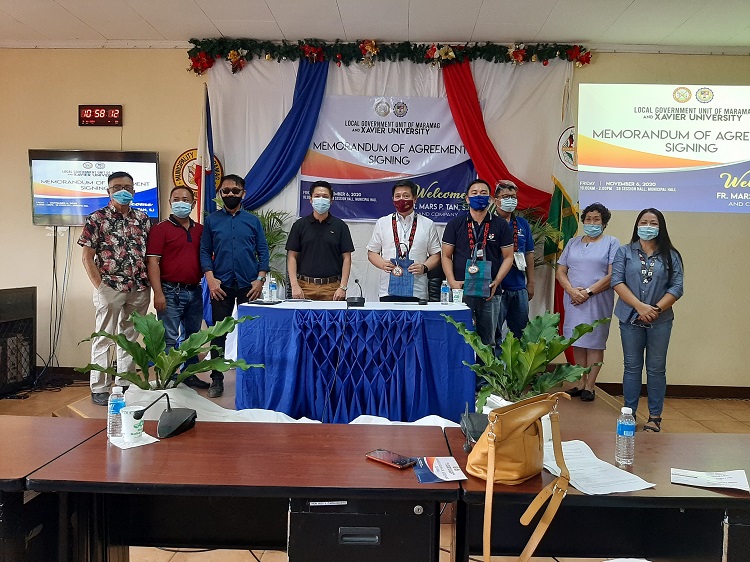 Xavier Ateneo inks Memorandum of Agreement with the Local Government of Maramag Bukidnon for the use of Fr Alingal Training Center as isolation facility to help manage the COVID 19 situation in the Municipality. Data showed that as of November 6, there were 85 persons under monitoring, 3,301 individuals have completed their quarantine, 57 are confirmed cases and 52 have recovered while there are still 5 active cases. Dr Evangeline Revilla, Municipal Health Officer shared that the LGU's strategy to mitigate the spread of COVID 19 is to increase its health care capacity, strengthen quarantine efforts and expand contact tracing. This new partnership with Xavier University will be the 6th isolation facility in the locality which will house returning residents and close contacts of confirmed COVID 19 cases.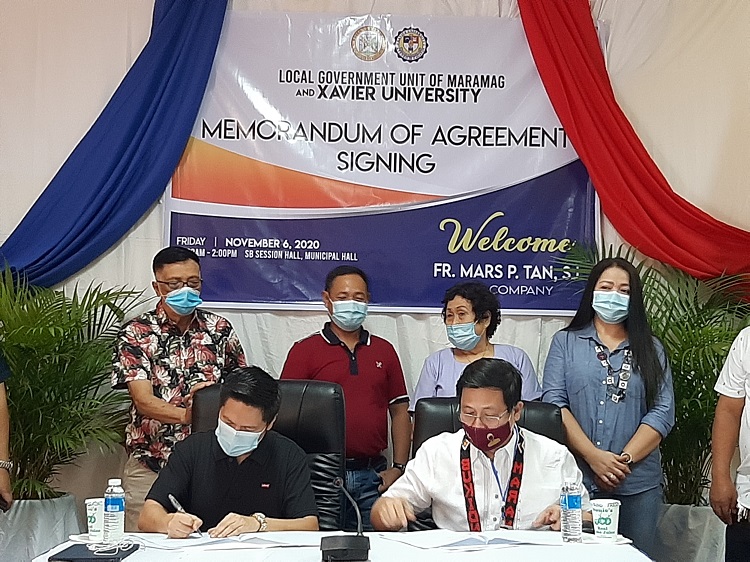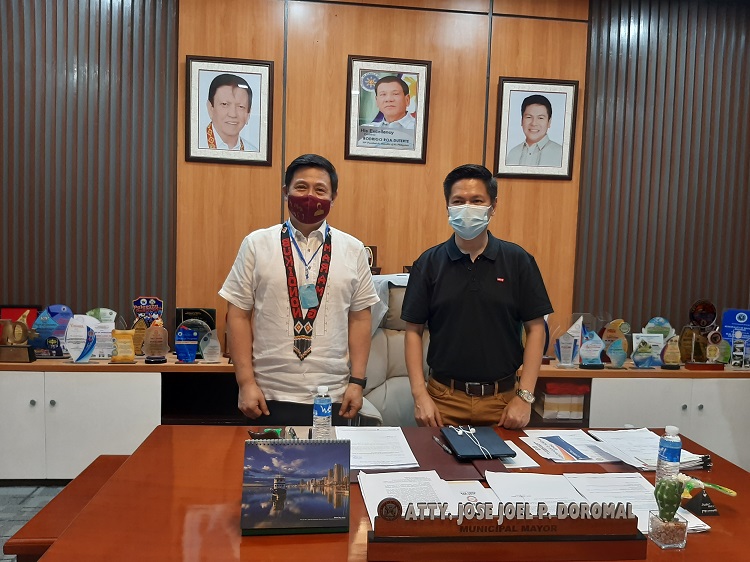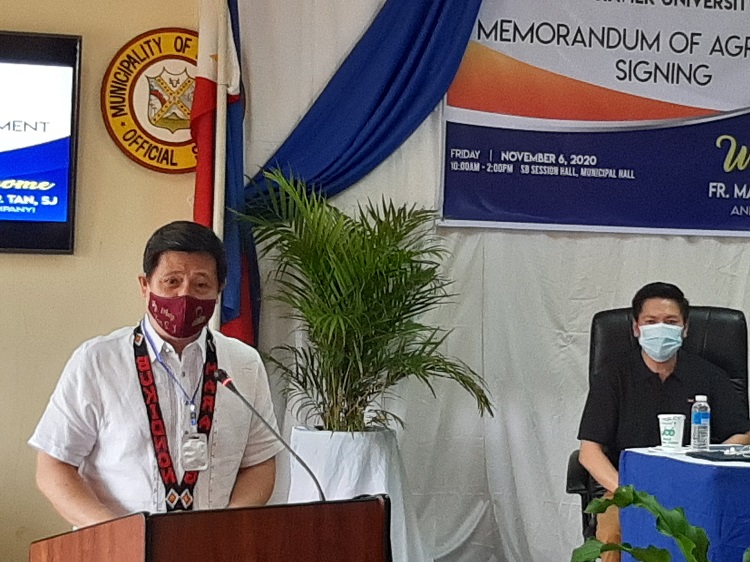 Fr Mars Tan SJ (University President) attended the MOA signing ceremony to personally express his support to the municipality's efforts. In his message, he said, "I know that as a municipality or a city, you are in the frontline. That is why I really salute the mayor and all of you in your efforts to really address the concerns, the problems of the local people caused by the pandemic." He also shared that he is very open in helping the municipality through this new partnership, "I would like to say also that I am honored to be part of your noble undertaking, because I know that this is really for the people. Xavier University would like also to help together with you to address this problem of the pandemic." Hon Jose Joel P Doromal (Municipal Mayor) expressed his profound gratitude to the assistance offered by Xavier Ateneo saying how such deed exemplifies true Atenean value of being "men and women for others"
The MOA signing ceremony was also attended by Mr Nestor Banuag, Jr (Director of Student Social Involvement and Advocacy Program) and Mr Hernando Pacana.