Team Walkie Talkies propelled to an exhilarating triumph claiming 2nd runner up as they represented Xavier University-Ateneo de Cagayan -School of Business and Management in the CIMA Global Business Challenge Philippines held virtually last December 05, 2020.
The team was composed of: Chenel Trixie Ageas (BSAc3), Tristan Dave Don (BSAc3), Rustin Vincent Ocab (BSAc3) and Moneia Brae Casas (BSMA3). Their faculty advisors were Ms Zola Mae D. Caumban and Ms Marie Antonette B. Emata.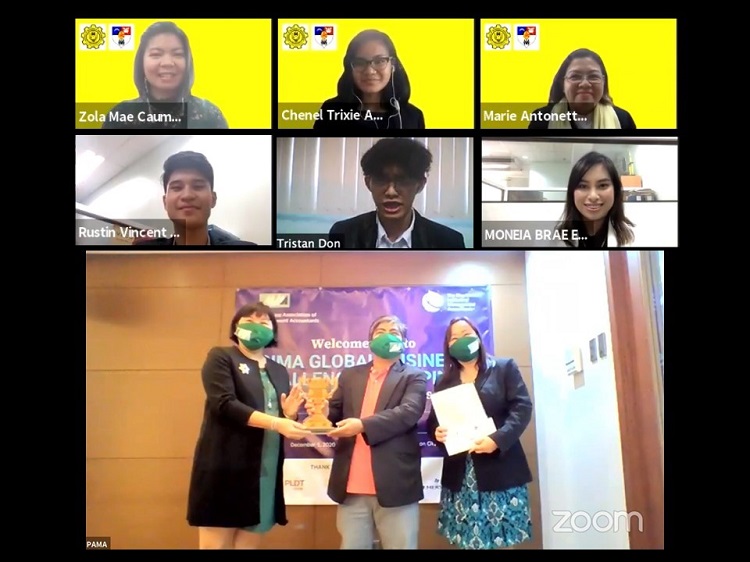 XU-SBM Team during the live awarding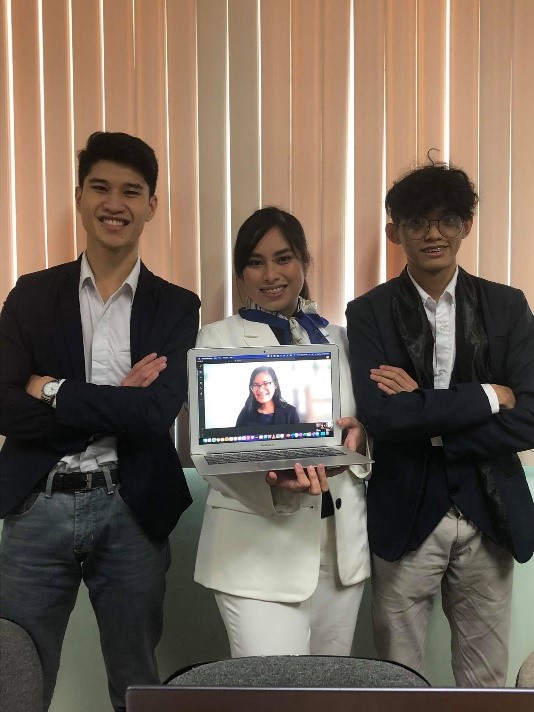 Team XU-SBM: Walkie Talkies
The event was a national undergraduate competition where students got their heads together dispensing business ideas through case study. This was, then, presented to a network of top employers and business professionals.
12 schools across the Philippines heated up the arena in the opening salvo and Team Walkie Talkies sealed its place to the final round. Along with XU in the top 5 were: Holy Angel University, Tarlac State University, Technological Institute of the Philippines – Manila and University of the Philippines-Diliman.
The Chartered Institute of Management Accountants (CIMA) is the world's largest professional body of management accountants offering the most relevant accounting qualification for a career in business.
The Ateneo family congratulates you on your well-deserved success!