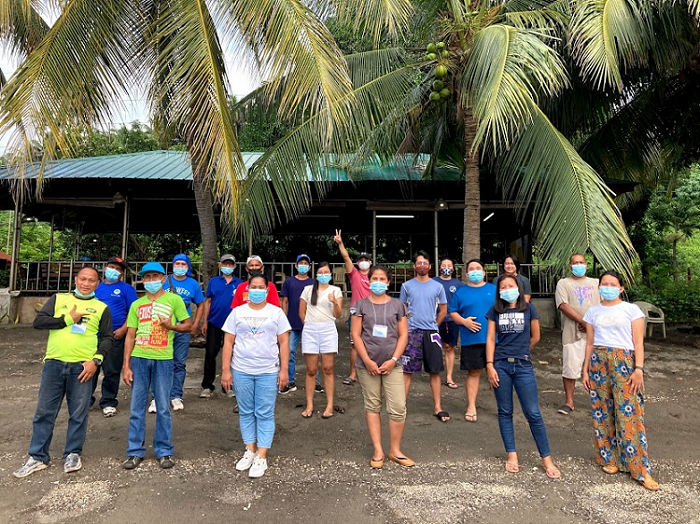 In the month of December 2020, three major workshops under the MANGREBAY project were organized in XU- Marine Station at Jasaan, Misamis Oriental. The major training workshops focused on Basic orientation on leadership and governance, Scientific mangrove growth monitoring, and Enforcement-deputation training on mangrove protection. A total of 14 Peoples' Organizations (POs) from different municipalities were capacitated with various knowledge and skills about mangroves in each of the major training workshops. All the 14 coastal municipalities of Macajalar bay have participated in the training by sending at least two representatives from their organizations.
During the first major training workshop, Mr. Robert de la Serna, an expert in capacitating different organizations, shared to the participants what it takes to be in a unified organization. He pointed out the key elements that will help an organization to be successful. During the second major training workshop, the participants were immersed in the scientific way of monitoring the outplanted mangrove seedlings in the community. Mr. Chev Duay and Mr. Willes Hong, the resource speakers of the two-day workshop, emphasized the importance of scientific monitoring in the survival of the mangroves. During the third major training workshop, representatives from the DENR Regional Office and Philippine Coast Guard shared the significant existing laws and regulations on coastal resource management.
Although the trainings were conducted amidst the pandemic, each major training was designed to follow the proper protocols to ensure the safety of the participants and the facilitators. The participants from each municipality were limited and divided into batches to avoid mass gatherings. Participants were provided a vehicle to accompany them going to and from the venue to secure their safety during transport. Temperature check and filling up of contact tracing forms were also required upon entering the place. Sanitary stations were also provided at the venue. Hence, given the potentially devastating consequences of COVID-19, MMC ensures to continue its goal to build up the capability of the local communities through participatory activities involving the local people and various multi-stakeholders on coastal management, especially on mangroves.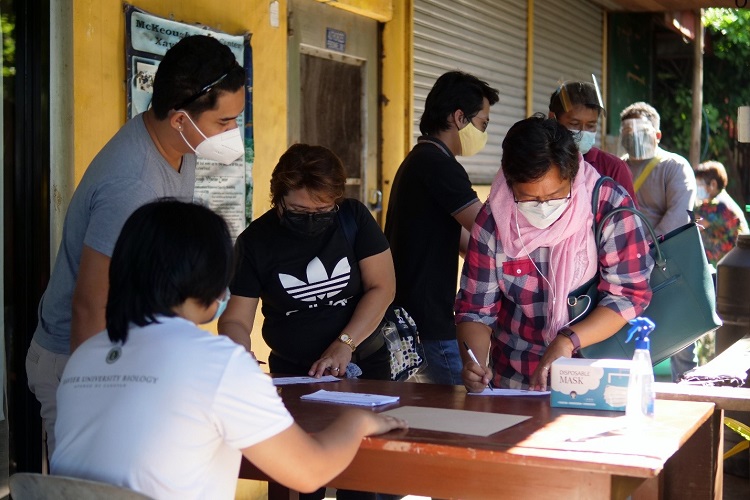 Participants filling-up the contact tracing forms upon entering the venue, assisted by the facilitators.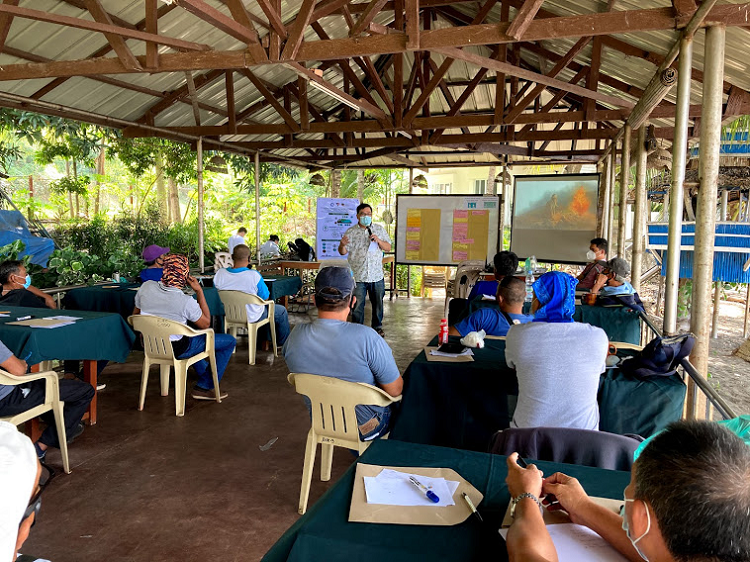 Mr Robert de la Serna, discussing the key elements of a successful organization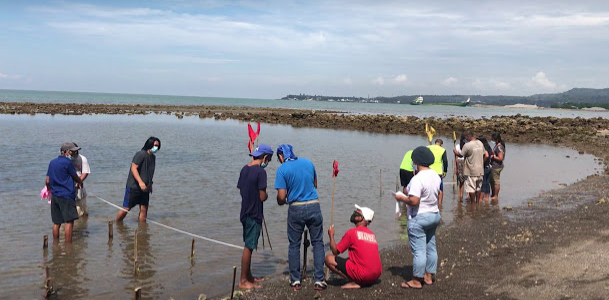 Local fisherfolk members applying their knowledge on scientific monitoring of mangroves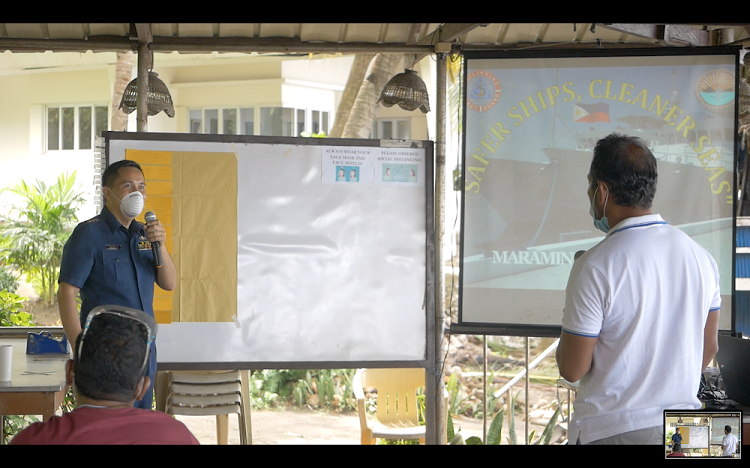 Capt. Anuar Inidal, Philippine Coast Guard representative, highlighting the environmental laws associated to coastal management