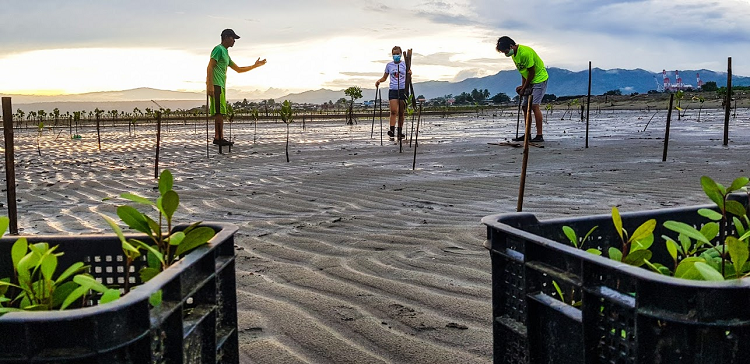 Started on July 2020, Xavier University- McKeough Marine Center (XU-MMC) under the MANGREBAY project, already planted a total of 7,850 mangrove seedlings covering around 3.14 ha in 3 coastal municipalities of Macajalar bay namely Kinoguitan, Balingasag and Cagayan de Oro City.
Spearheaded by XU-MMC, all the planting activities were successfully done with the help of LGU's and Peoples Organizations (PO's) in the areas. The mangroves seedlings planted are consist of various species such as Sonneratia sp. (Pagatpat), Avicennia sp. (Miyapi), Rhizopora sp. (Bakhaw), and Bruiguera sp. (Pototan). All the planting sites were scientifically chosen in which criteria such as substrate, salinity and tidal inundation were taken into consideration as to which species should be planted in the specific areas.
In the recent study conducted by XU-MMC (2018), it showed that there was a decline of around 40% on the mangrove areas along Macajalar based on Namria maps in 1950. Due to the important ecosystem services that mangroves couldoffer, widespread mangrove planting conservation initiatives have been popular these days. However, these also includes indiscriminate mangrove plantings which could eventually lead to waste of efforts and resources. Hence this project encourages scientific mangrove rehabilitation in the bay to secure the sustainability of the mangroves planted.
Out of 50, 000 target mangrove seedlings to be planted along the bay, the team still has a long way to go. The rest is to be expected within the year and hope to successfully aim the sustainable goals of the project.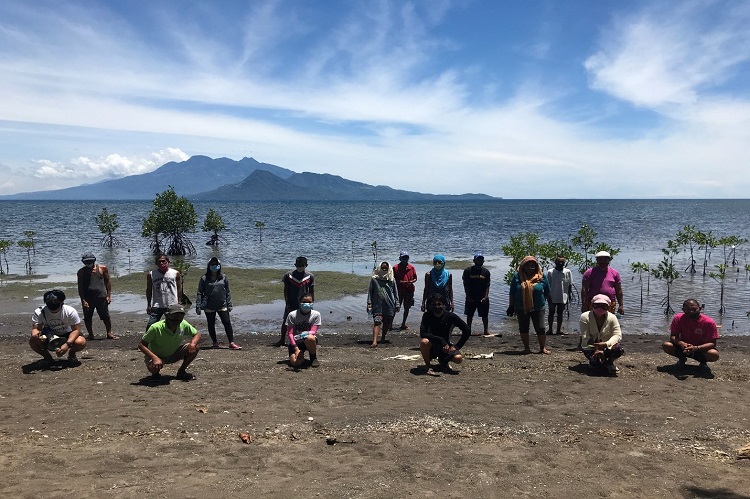 Participants from the initial outplanting in Kinoguitan, Misamis Oriental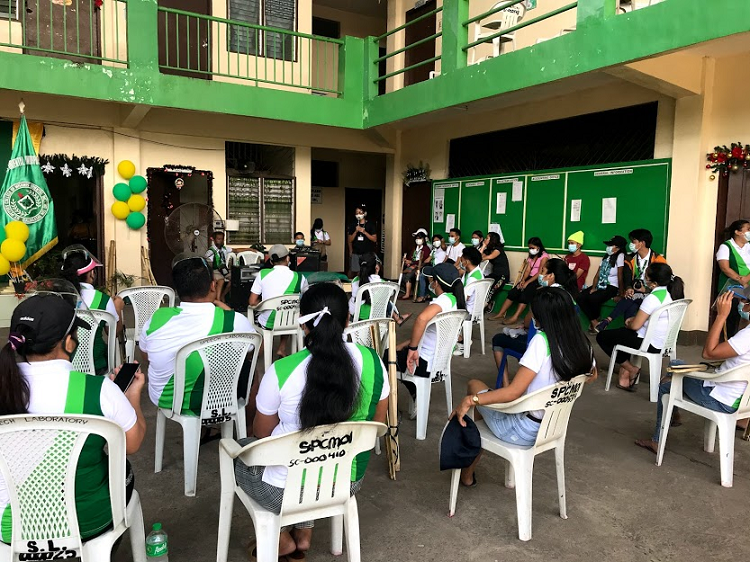 Pre-orientation during the initial outplanting in Balingasag, Misamis Oriental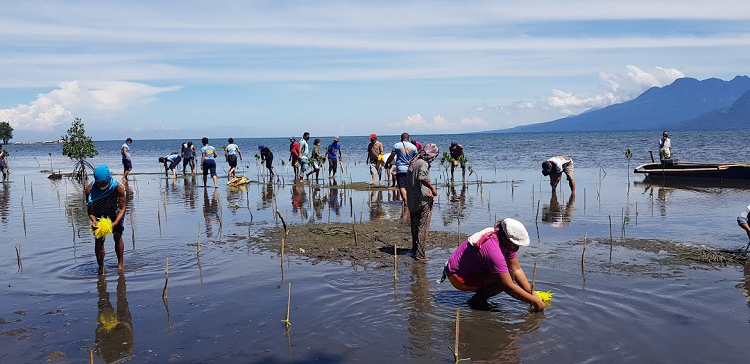 Initial outplanting in Kinoguitan, Misamis Oriental