The Arrupe Educational Center (AEC) welcomed the selected Youth Leadership Online (YoLO) Learning Camp delegates during its orientation meeting last February 13 via Zoom. The YoLO Learning Camp initiative is part of the series of activities of the Philippine Youth Leadership Program - Alumni Engagement Fund (PYLP-AEF) funded by the U.S. Department of State's Bureau of Educational and Cultural Affairs, in partnership with Northern Illinois University (NIU) and Arrupe Educational Center of Xavier University-Ateneo de Cagayan.
Eighteen (18) youth leaders and nine (9) adult leaders comprise this year's batch of online learners from Agusan del Sur, Cagayan de Oro City, Davao City, Iligan City, Misamis Oriental, Pagadian City, Sultan Kudarat, Tagum City, and Zamboanga del Sur.
Nina Lewis, assistant cultural officer, US Embassy Manila and Engr. Dexter Lo, director, Xavier Ateneo's Institutional and Societal Engagement, welcomed the delegates with Lynrose Jane Genon, PYLP-AEF Coordinator, providing an overview of the online leadership camp.
Anito Librando, PYLP youth program officer, and Dr. Maria Angeles Dano - Hinosolango, PYLP adult program officer introduced to the delegates their weekly learning plans, interactive learning packets and learning apps they will be using for the duration of the camp. PYLP special programs officer Atty. Ernesto Neri provided synthesis and an orientation of the camp framework based on bridging leadership.
"YoLO is the last major offering of the PYLP AEF. After witnessing the success of the 10 PYLP ALUMNI teams, it is befitting that a space be given for them to connect with aspiring young leaders," said Ma. Victoria Trinidad, AEC director and PYLP in-country coordinator.
"For these 27 YoLO byaheros, they are in the best time to experience these well-designed modules packaged with the right mix of leadership concepts and online interactive materials. They will be accompanied by inspiring PYLP alumni. And they will be given the resources to implement a project in their school or community. We can't wait to hear their reflections and stories as they complete YoLO," she added.
The month-long online learning camp features both asynchronous learning (via an interactive learning packet) and synchronous learning (through an online virtual meet-up) at the end of each week.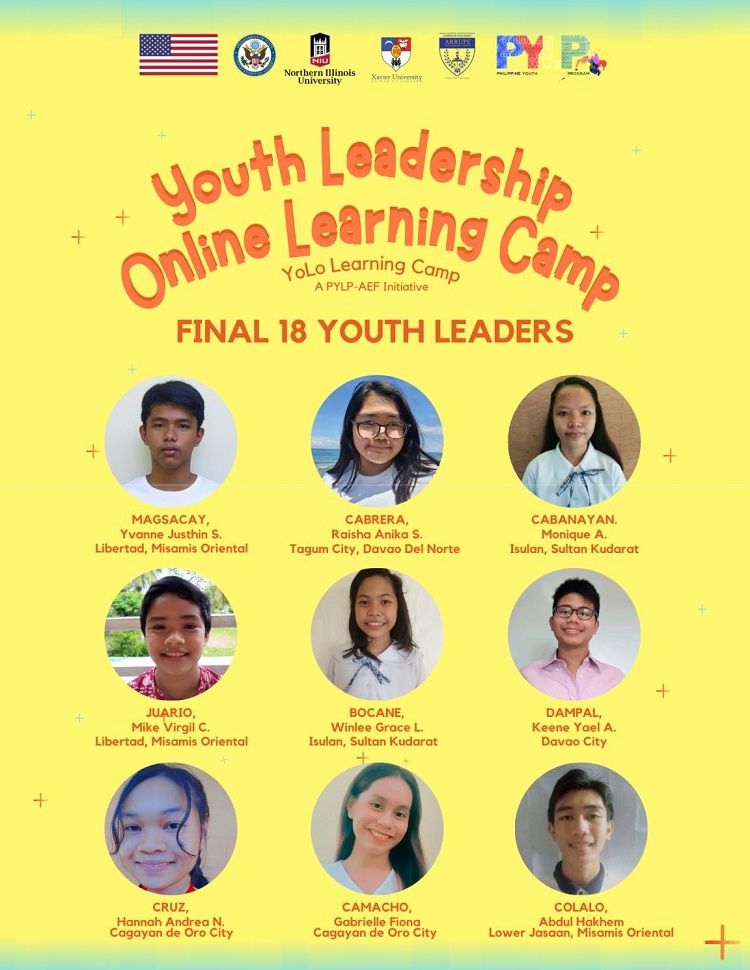 The final 18 youth finalist comprise the Youth Leadership Online (YoLO) Learning Camp.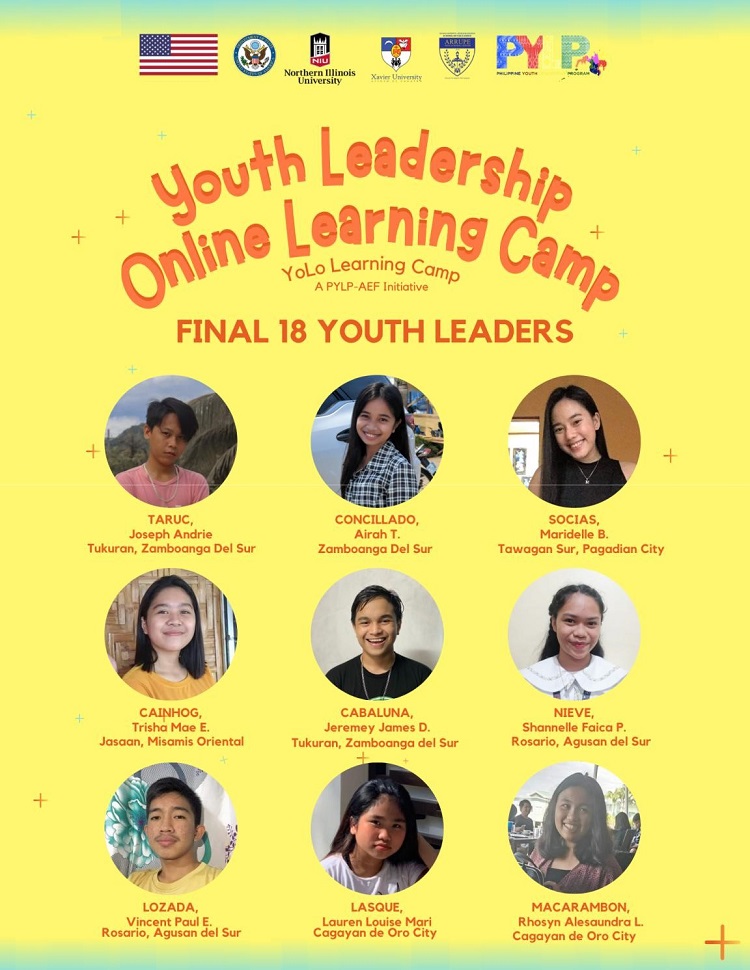 The final 18 youth finalist comprise the Youth Leadership Online (YoLO) Learning Camp.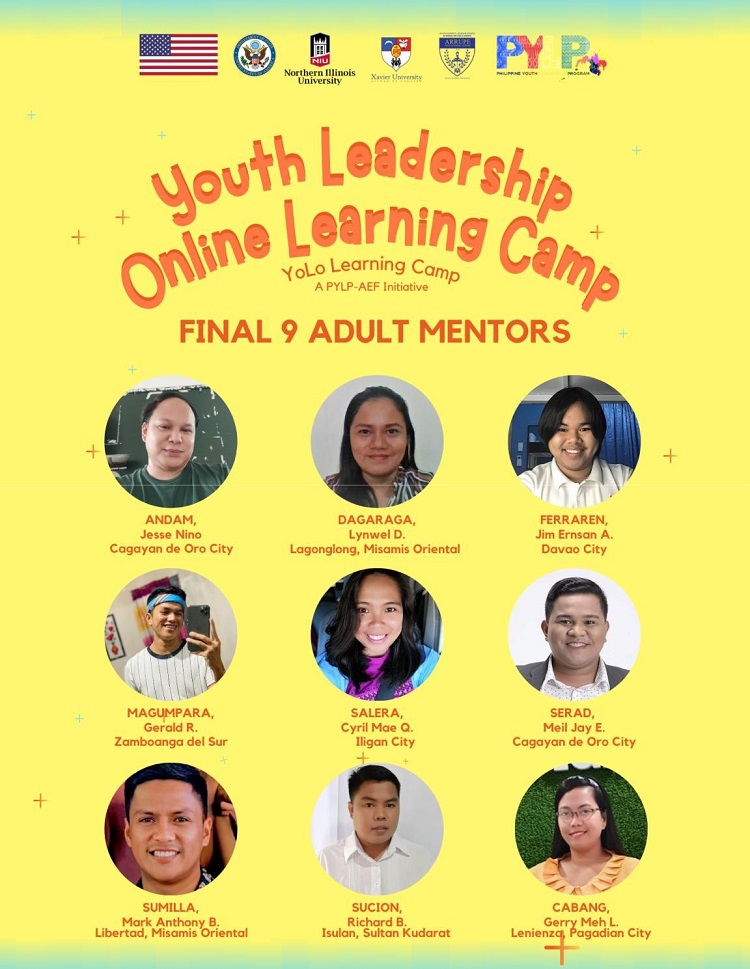 The final 9 adult mentors comprise the Youth Leadership Online (YoLO) Learning Camp