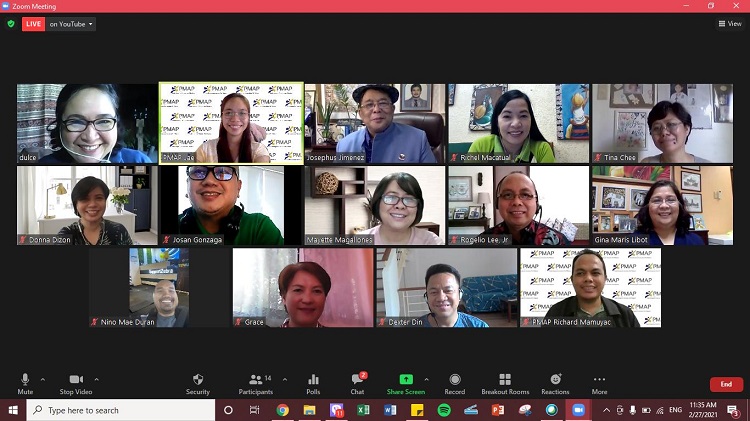 By: Josan A. Gonzaga
TransPacific Office Partners, Inc.
As a Managing partner of a fledgling Business Process Outsource corporation, I was fully aware that my knowledge about human resource management and development is what I needed to improve on. A BPO is a labor-intensive business that is why I believe that as a manager one must endeavor to learn the intricacies of Human Resources even if you have a dedicated HR manager or department in your company.
I was looking for any crash course on the matter early last year. When I saw a post on Facebook from a high school batch mate Sir Rogelio Lee, I immediately messaged him and inquired about the Diploma in Human Resource Management. Fortunately, he was and still the current Program Coordinator of DHRM that I instantly signify my intention to enroll. The said program was a collaboration between Xavier University and the People Management Association of the Philippines.
The program is not only the fastest way to gain knowledge about Human Resource , but the lineup of facilitators are also a plus factor because they are not only distinguished members of the academe but are also accomplished key decision makers of major corporate firms. You get to have the best of both worlds, the theory versus applied, the classroom versus the real world scenarios. The processes and methodologies that work were already outlined by the magnanimous facilitators. All you have to do is to attempt to implement it and hopefully replicate their results. Although most of my classmates are also top caliber HR practitioners in this part of the country, I was not at all intimidated because they too were generous of their learning as well as experiences.
The latest course on Labor Relations mentored by Dr. Dulce Corazon D. Esperon all the more reinforces my clamor for understanding in this field. She was able to compress in five meetings what could have been at least a year to teach. We have discussed cases that were already decided by the Supreme Court. She explained to us in simplest layman's terms the pertinent points about the cases so that we will know what to avoid and how to handle it in case we encounter similar situation. It was also emphasized that it would be better to settle some disputes at our level rather than escalate it even to the point of going to court which is not only costly but would just burn unnecessary bridges. After all, harmony should be the strength and support of all organizations. As for the Zoom lectures, there was never a dull moment with Ma'am Dulce, that the three-hour session on a Saturday would feel like minutes to us. No kidding.
As we move on to the last certificate course in Organization Development. My only hope for our batch whom I will aptly name without their expressed consent as the "Magnificent Seven", is that we would finish this as we have started this together. The program will have a significant impact on how my company will be managed, that is, it should be people-oriented.