Figure 1 Maj Gen Almerol, PA with Fr Mars P Tan, SJ
On March 26, 2021, Major General Greg T Almerol PA came to Xavier University for a Courtesy Visit with the University President, Fr Mars P Tan, SJ. The meeting was held in XU Board room together with Mr Edison Sasoy, VP for Administration and Col Danilo Sotto, Chief Security Officer of Xavier Ateneo.
MGen Almerol is an alumnus of Xavier University Ateneo de Cagayan from Grade school to High school. He is the 13th Commander of Eastern Mindanao Command (EMC) who was installed last 01 March 2021. In 1985, he entered the prestigious Philippine Military Academy and graduated with the PMA "Makatao" class of 1989.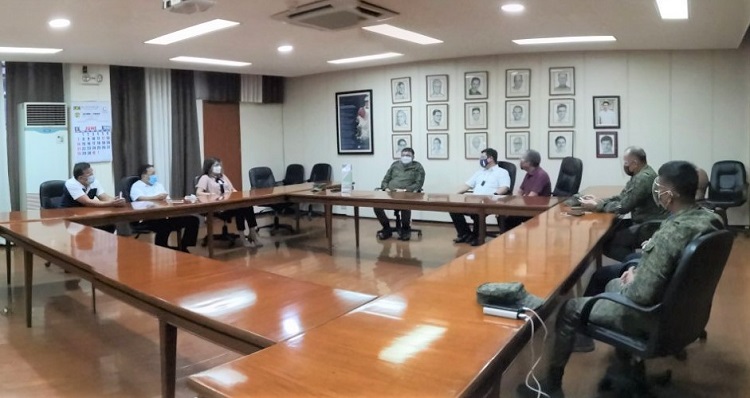 Figure 2 Courtesy visit and meeting
The visit was mainly for collaboration and partnership with the Academe in achieving the EMC's vision to have a peaceful, secure and economically progressive Eastern Mindanao. As an alumnus, it was also his way of coming home and reminiscing his days in XU. During conversations, he fondly remembered Fr Jorge Hofileña, SJ in the grade school, and Fr Danny Huang SJ and Fr Ted Gonzales, SJ, the Jesuit regents in the high school at that time.
The General was also accompanied by some of his batchmates and fellow XU Alumni who were all happy to have met him and the others during the visit in XU.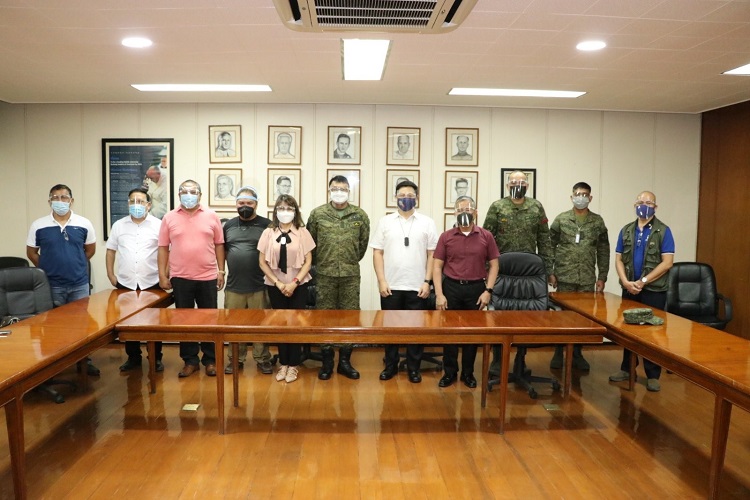 Figure 3. With XU Alumni: (From left) Mr Florante Madrono, Mr Jessie Tolod, Mr Wilfredo Salmo, Mr Terence Maceren, Mrs Almerol, MGen. Almerol, Fr Mars P Tan, SJ, Edison B. Sasoy, Col. Michelle B. Anayron Jr, Col Adolfo B. Espuelas Jr., Col. Danilo P. Sotto