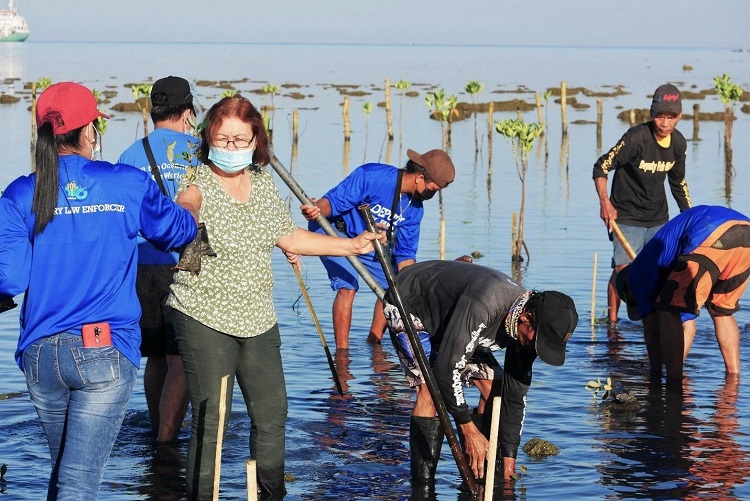 Partnered with Xavier University- McKeough Marine Center (XU-MMC) and the respective Local Government Units (LGU's) of each municipality, Philippine Institute of Civil Engineers - Xavier University Student Chapter (PICE-XUSC) and FDC Misamis Power Corporation outplanted more than 2,500 mangroves. Species of Avicennia (miyapi) and Bruguiera (pototan) were planted in Binuangan, Salay and Villanueva in Misamis Oriental.
In October 2020, PICE-XUSC, a student organization of Xavier Ateneo, launched the "Mangroves: Every CEed Counts Project," which is an online fund-raising initiative that conducts educational activities to raise awareness about mangrove reforestation and put it into action to help the environment. The project initially aimed to raise at least Php20,000 from their webinar series and training workshops participated by students and some professionals, and in just one month, the organization has raised more than the intended amount. Just recently, on the 3rd and 4th week of March 2021, approximately 2,032 miyapi and pototan species were planted in Brgy. Casulog in Salay, and in Brgy. Mabini and Poblacion in Binuangan in Misamis Oriental.
In addition, FDC Misamis Power Corporation actively supports the MangReBay project of XU-MMC and started planting around 500 miyapi seedlings in Brgy. Looc, Villanueva. FDC has already initiated mangrove planting since 2017, however, most of their newly-planted mangroves did not sustain. Recently, they partnered with XU-MMC to encourage scientific mangrove rehabilitation along the area and aligned their program with the new ICM plan of LGU-Villanueva on mangrove rehabilitation. This strategy will hopefully help address the high mortality rate of mangroves planted on our bay.
TThe planting activities were participated by representatives from the LGUs, youth organizations and police officers from the Philippine National Police from each municipality, some members of the Peoples' Organizations, members of Angat Looc Youth Organization (ALYO), Lambda Beta Phi and Zone 3 Mangrove Organization, and representatives from FDC Misamis Power Corporation and PICE-XUSC. The mangrove seedlings were procured from the pilot nursery in Kinoguitan, thus supporting the livelihood of our partner POs along the bay.
Raising awareness to students, youth and local people is just as important as planting the seedlings. In order to succeed in the rehabilitation of our coasts, we just don't need to simply plant the seedlings, imparting knowledge and importance of scientific interventions is needed to ensure the survivability and sustainability of our mangroves. Hence, with all these things considered and with everyone joining hands, our hope for a greener and cleaner coast is within sight.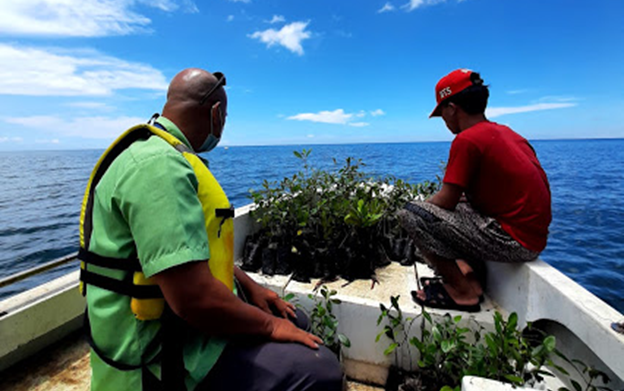 Outplanting preparations in Binuangan, Misamis Oriental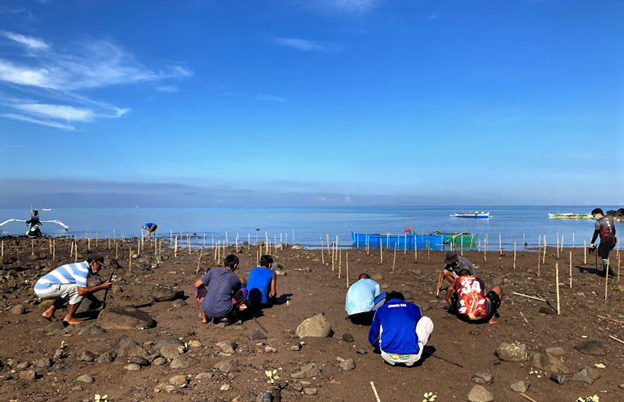 Representative POs from Binuangan, Misamis Oriental actively participating during the planting activity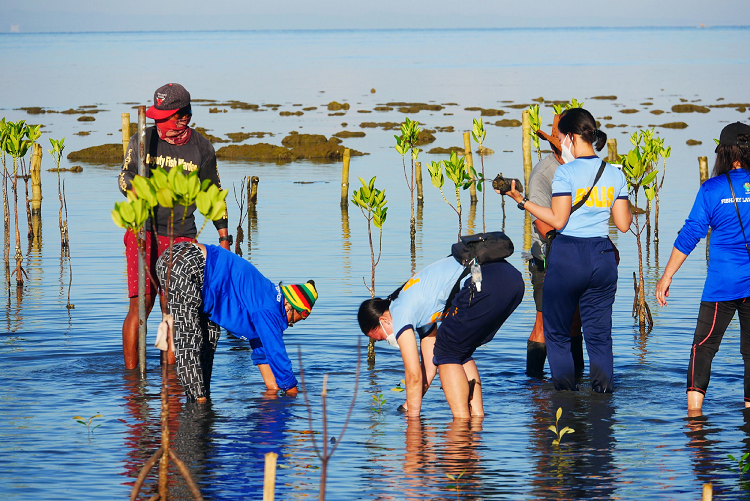 Outplanting Activity in Villanueva, Misamis Oriental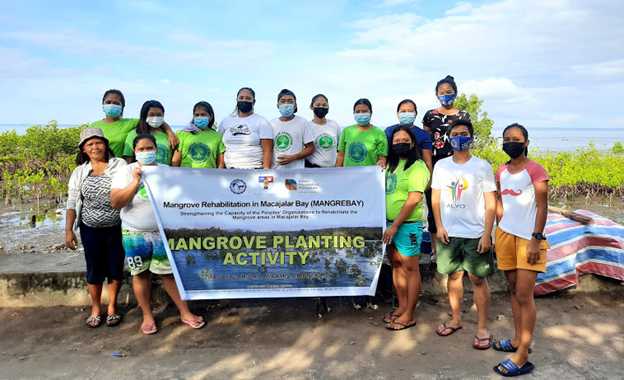 Representatives from Angat Looc Youth Organization who participated the outplanting activity in Salay, Misamis Oriental