His Excellency J. Steven Robinson AO, Australian Ambassador to the Philippines, capped off his visit to Cagayan de Oro with a tour at Xavier University's Museo de Oro on 23 April 2021.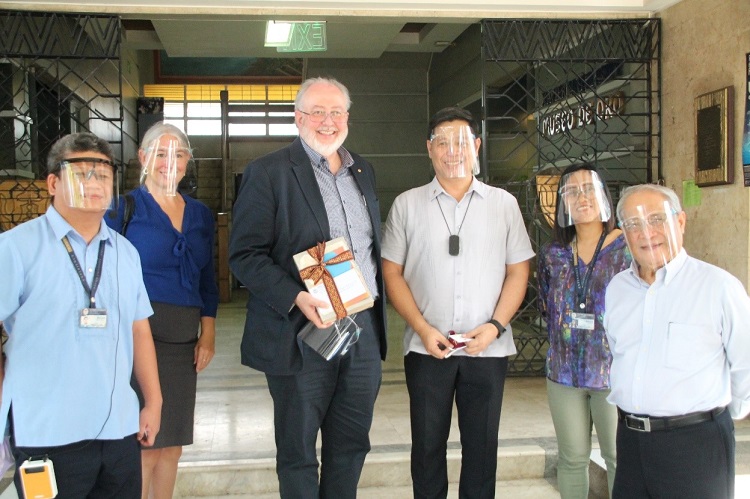 (L-R): Oscar Floirendo (Museo de Oro OIC), Jessi McEwin (First Secretary), H.E. Steven Robinson (Ambassador),
Fr Mars Tan, SJ, (XU President), Dr Shiella Balbutin (OICN Director), and Ruben Vegafria (Oro Chamber President)
Robinson, together with his First Secretary Jenni McEwin and Cagayan de Oro Chamber of Commerce President Ruben Vegafria, appreciated the tour at the Museo de Oro, the country's first folkloric museum and dubbed the "Museum of the South". He was welcomed by University President Fr. Mars Tan, SJ, OICN (Office of International and Cultural Networking) Director Dr. Shiella Balbutin, and Museo de Oro OIC Oscar Floirendo.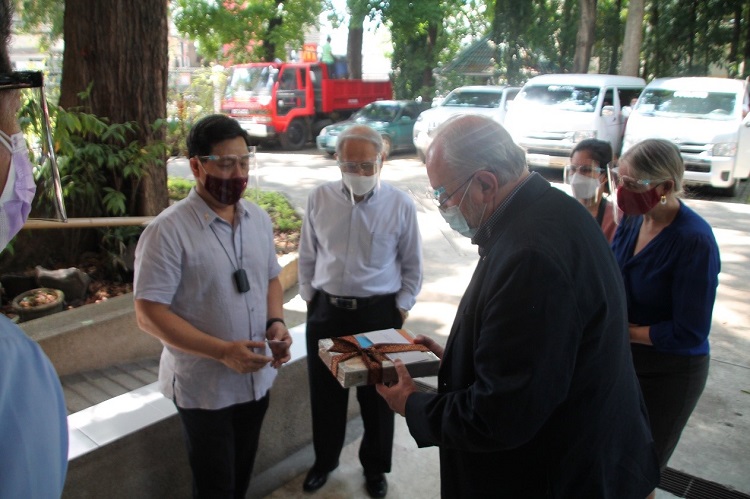 Fr Mars Tan presented to Amb. Steven Robinson, a gift from the University, the Book, "The Local Historical Sources of
Northern Mindanao" edited by Museo de Oro Founder, Fr Francisco Demetrio, SJ.
Robinson expressed his admiration for the museum's dedication to preserving the historical and archaeological artifacts of the Mindanaoan culture, as shown in its rich collection. Before he visited Cagayan de Oro, the Australian Ambassador spent time with various groups and sectors in Davao and Bukidnon.